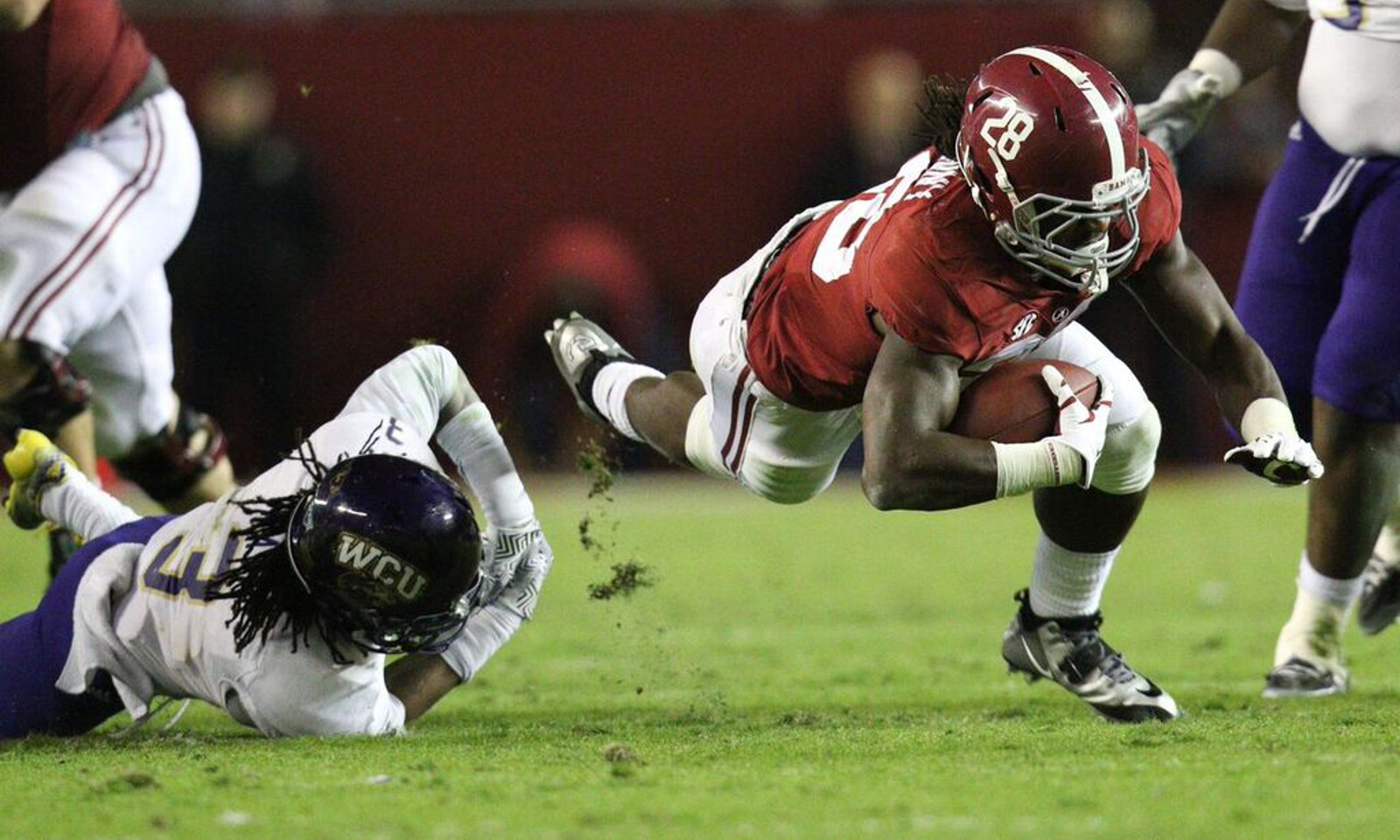 Having emotions does not make one weak, but channeling such feelings can be difficult. The average family experiences love, joy, pain, fear and death. Life in football is no different; however, it is the brotherhood that keeps players united.
Alabama linebacker Reggie Ragland is an instinctive leader who rarely shies away from camera attention.
He was the third player to approach the podium during Wednesday's press conference. With a smile, Ragland started by saying "How are you guys doing today?" Media personnel chuckled as its "Good Guy award winner" broke the ice.
A heartfelt question was asked concerning the love this team had for former Crimson Tide running back Altee Tenpenny.
Ragland, who was a sophomore upon Tenpenny's arrival in 2013, responded with "we think about him all the time."
"He was our brother," Ragland said. "Even though he wasn't on the team this year, he was still on the team. For the most part he has always been our brother, regardless of the things that happened. This season is for him."
Tenpenny came to Alabama in 2013 as one of the nation's most talented running backs from Little Rock, Ark. He came in with four other players, including Tennessee' Alvin Kamara and current Crimson Tide back Derrick Henry. Henry, Kamara and senior tailback Kenyan Drake all bonded with Tenpenny.
Lack of playing time and off-field issues led to him transferring in 2014, but Tenpenny and his Crimson Tide family never lost contact. He returned to Tuscaloosa during Alabama's homecoming game against Tennessee, not knowing it would the last time his friends would see his trademark smile.
A fatal one-car accident claimed Tenpenny's life on Oct. 20, 2015. Social media started the venting, but then Alabama chose another way to honor its brother. Stickers with Tenpenny's jersey number (No. 28) were placed on each helmet from the Tennessee game on out to pay homage to him.
A look at the No. 28 decals on Alabama's helmets in honor of Altee Tenpenny. pic.twitter.com/Mo7y21dmC3

— Marq Burnett (@Marq_Burnett) October 24, 2015
Our photographers did a great job here. Derrick Henry and Alvin Kamara sharing a moment bigger than any game. pic.twitter.com/8IYkSVGs3z

— Cecil Hurt (@CecilHurt) October 27, 2015
Next week would have been Tenpenny's opportunity to play for his first national championship, but he will be watching his family from above in hopes to claim No. 16 against Clemson.
Stephen M. Smith is a senior analyst and columnist for Touchdown Alabama Magazine. You can "like" him on Facebook or "follow" him on Twitter, via @ESPN_Future.