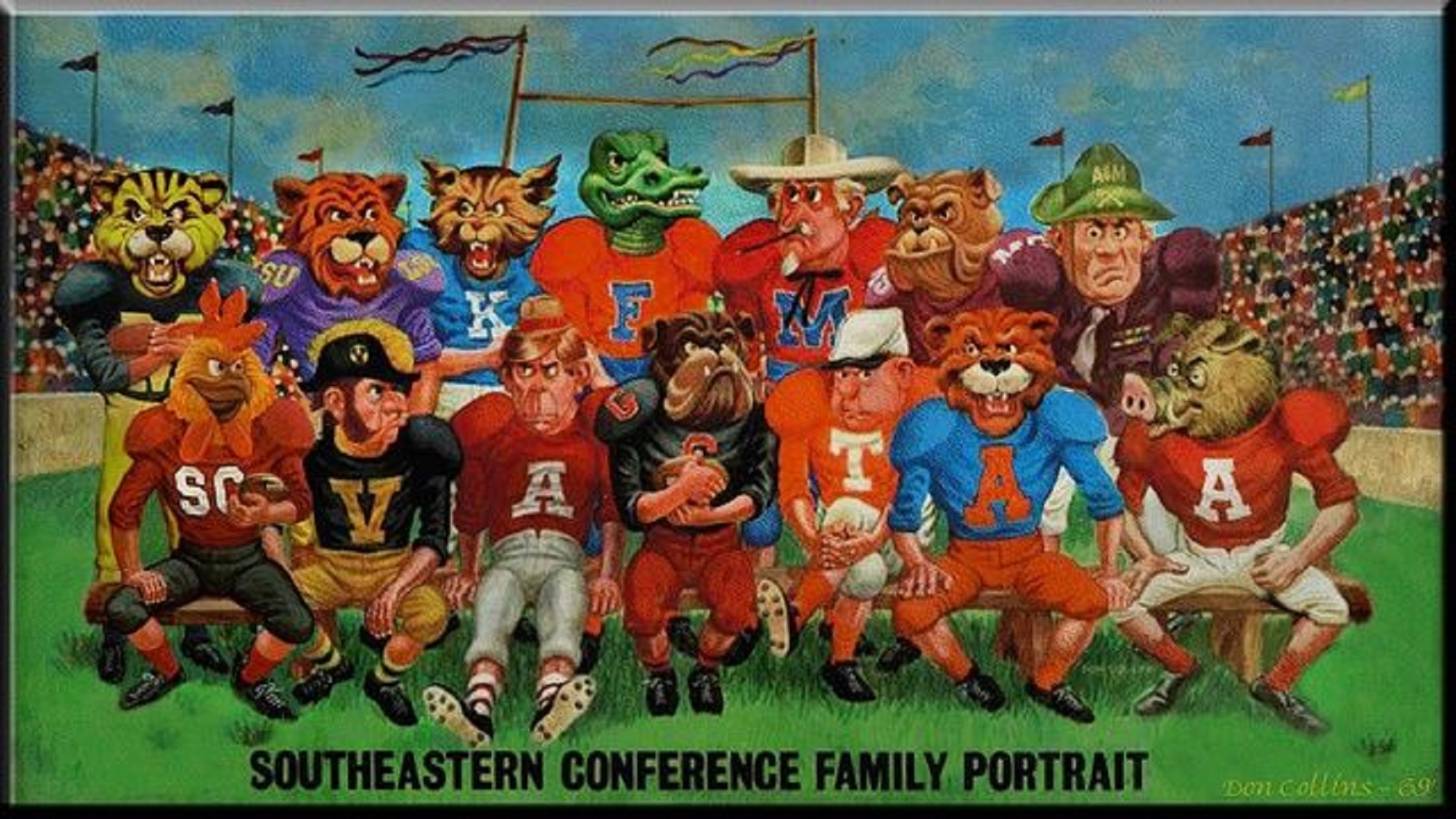 Well folks, this is the final game and last list of losers for this 2015 Season. See if see it like Larry.
Larry's Loser in the College Football Playoff Final
By: Larry Burton
Well folks, in picking the 10 SEC bowl games so far, we just missed on pigskin perfection going 9-1 with the only miss being the Auburn game. That still gave us a solid A in these bowls and still kept us the hottest football forecasters in all medias. That also gave us our fourth week of perfect picks and while there's only one game left to go, having five weeks of perfect picks still won't get us back to our all time record of seven weeks of perfect picks, but with a right pick in this one, it will get us up to
But enough horn tooting, let's get down to business on this one. These two teams have have certainly earned their way to this big show and each in their own right are already champions this year for making it this far and we congratulate them both for the season they've sizzled in sensationally.
For Alabama, they've heard that the Saban dynasty is dead and buried, but I can assure you these aren't zombies playing in this game. As for Clemson, they had to listen to all the talk that they were champs of a soft division, couldn't win the big one and were underdogs in their first round game. Both these teams have chips on their shoulders and salsa in their pants and have a point to prove.
It's a shame one of these two will be last loser we'll list this season, but just like them, we've got a job to do and here we go:
College Football Playoff Championship Game – Univ. of Phoenix Stadium – Glendale, Az. – 6:30 (central time) – Alabama vs Clemson
Nick Saban packs his bags and his pack of Pachyderms and heads west for the final tussle his tusked ones will tangle with this season and he's hoping that it's true that an Elephant don't forget. He wants them to remember last year's pain in losing and for the older ones to remember the joy in winning it all.
On the other side of the field, Dabo Swinney slings his Siamese Tigers into the seasonal summation with the confidence of coach that has seen his Tigers tear up all teams that have transgressed on his tribe. He's just gotta convince his Cat show that this is just another team to tumble and not the terrible Tide with all those rings.
While Vegas sees this as another tribute to the Tide, Bacardi reminds me that they've often been quieted by quirky quick quarterbacks who can quickly elude a pass rushing Pachyderm and he's sure to present problems to those players in Crimson. So while Bacardi is leaning to a close and hard fought fight, I just think the Clemson Cat show ain't seen a defense that dominates like this dandy tribe of Tiders.
All season long Alabama has started slow and wore down teams as the test went on and that's how their season will go too. A slow unsteady start that builds to a wonderful finish. Unfortunately for Clemson, this bunch has already trampled two Tigers this season and third clan of Cats is catching them at high Tide, so the Cinderella season ends for the Kitties end up being the third Tiger trampled by the Tide. Larry's loser – Clemson
Well folks, that's it for this season and what a sizzler it was. I'm putting the pooch on the books as soon as this game is over and we'll start studying for the "Larry's Losers in the SEC All Too Soon Preseason Picks" that'll be here before you know it.
And it just wouldn't be right not to give a final farewell to some fine fellas that made Larry's Losers in the SEC list so much fun over the years and we wish Mark Richt, Steve Spurrier and Gary Pinkel all the best in their next endeavors and while they may have made the losers list a time or two here with us, they'll always be remembered as winners in our books.
So till next season, thank you for yet another year of ready readership for you the fans, all the publications that have carried us over the years and especially for Touchdown Alabama Magazine for putting up with our irreverent sense of humor and allowing us to wander the world while writing and if it be God's will, we'll see you all back this next year. After all, Bacardi's still a spritely ten year old and he figures he's got a few more years in the tank before his retires and at 58, I've never felt younger or more foolish.
Our final word from Loser's Central is LOVE. Love what you do, Love why you do it, Love who you do it for. It makes life better in every way over hate and we love you all! Happy New Year!
LARRY HAS BEEN PUBLISHED IN ALMOST EVERY MEDIA OUTLET FOR COLLEGE SPORTS AND NOW PRIMARILY WRITES HERE FOR TOUCHDOWN ALABAMA. HE WRITES IN A COLLOQUIAL AND IRREVERENT STYLE FOR THIS SERIES OF ARTICLES. LARRY'S VIEWS AND SENSE OF HUMOR MAY OFFEND, BUT HE AIMS TO OFFEND EVERYONE EQUALLY. IF HE HASN'T INSULTED YOUR FAVORITE TEAM WITH LARRY'S LOSERS, JUST WAIT. FOLLOW LARRY ON TWITTER FOR INSIDE THOUGHTS AND GAME TIME COMMENTS AT

 HTTPS://TWITTER.COM/LBSPORTSWRITER
THANKS FOR SHARING THE LINK TO THIS STORY ON YOUR FACEBOOK PAGE