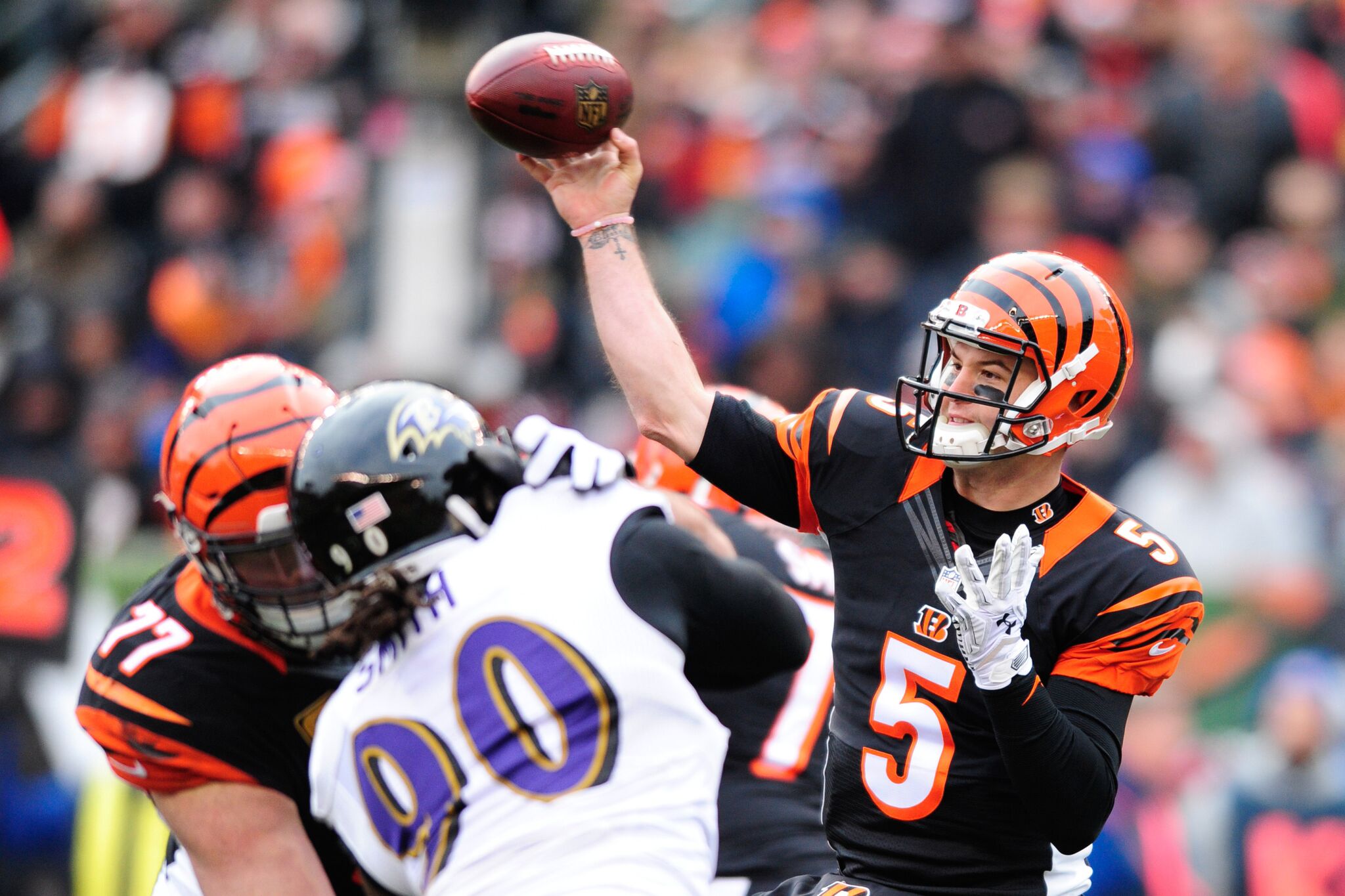 McCarron Lost Due to "UnAlabama" Players Around Him
By: Larry Burton
For Alabama fans waiting for the big game tomorrow night, it was fun to root for AJ McCarron again and see him drive his team down the field for what should have been the winning score in a dramatic come from behind victory for his Cincinnatti Bengals over the Pittsburg Steelers in tonights NFL playoff contest.
However, he didn't lead them on the winning drive, because of late game miscues, stupid penalties and outright thug play, his own team gave Pittsburg a chip shot field goal to win the game.
Should McCarron ever get to be the full time leader of this team, he should instill the kind of play that he was used to in college. That kind of play was tough but not thug play, no stupid penalties and protect the ball at the end of the game.
First of all his running back fumbled while they were in chip shot field goal range of their own that would have made the Steelers drive the field for a touchdown and not a field goal of their own. Then the defense set to play soft and run the clock out and it may have worked but the Bengals' Vontaze Burfict was charged a 15-yard penalty for a needless and thugish hit on defenseless Steeler receiver Antonio Brown. Immediately following was cornerback Adam Jones charged with an additional 15-yard penalty for unsportsmanlike conduct. In less than one second of the time clock moving, the Bengals gave away 30 yards in penalties and the game.
McCarron played a great game with one exception, an early game turnover that resulted in no points and should be basking in the glow of victory right now, but his team was not the same disciplined Saban type team he came from and the lack of that discipline, common sense and sportsmanship.
Several Bengals players played great including A.J. Green hauling in a lot of McCarron's passes and it was sad to see a few knuckleheads ruin what was a great game and a much needed playoff win for the struggling Bengals.
Players coached by Nick Saban just wouldn't have done those things.
Larry has been published in almost every media outlet for college sports and now primarily writes here for Touchdown Alabama. Follow Larry on Twitter for inside thoughts and game time comments at https://twitter.com/LBSportswriter
THANKS FOR SHARING THE LINK TO THIS STORY ON YOUR FACEBOOK PAGE