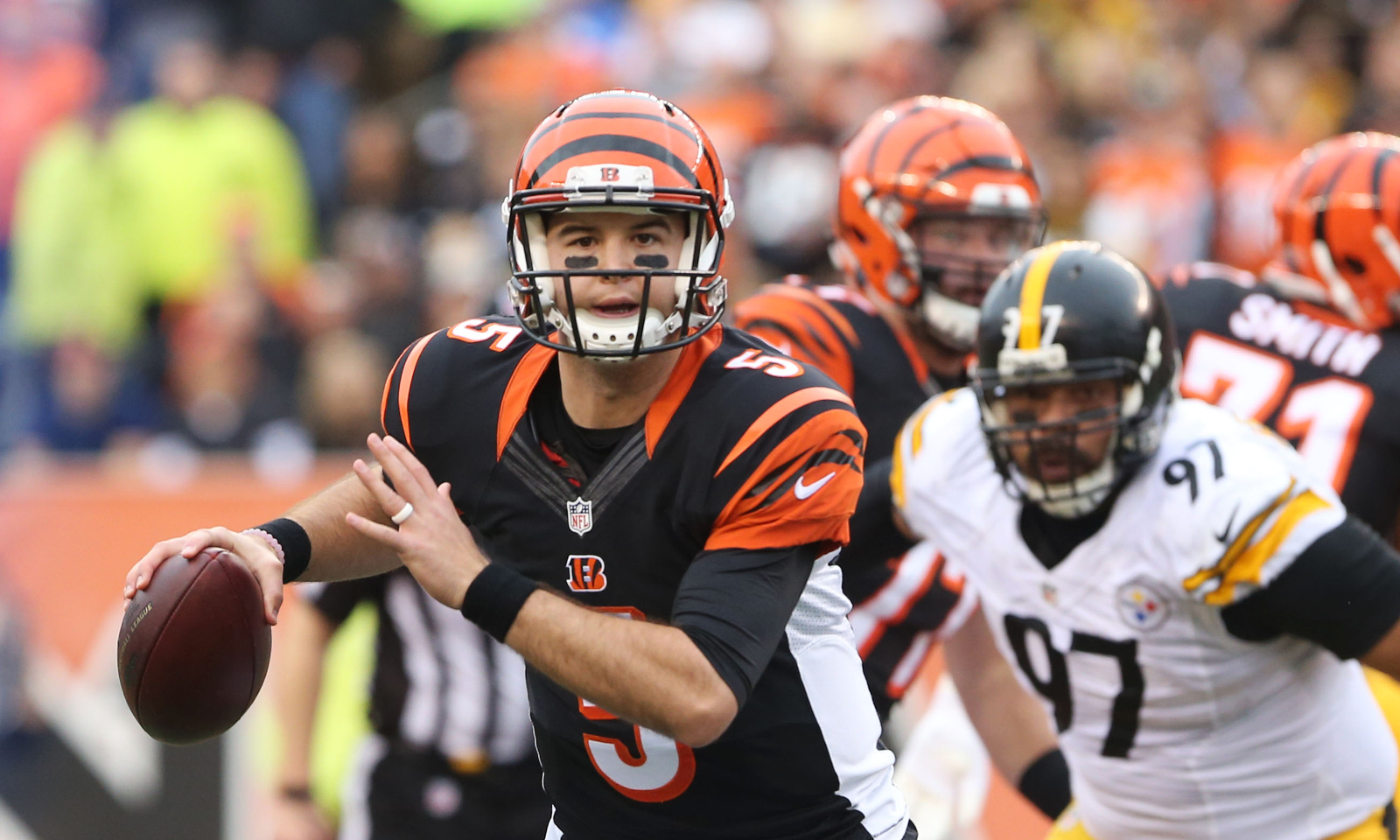 The Johnny Football era is over in Cleveland. The moment former Oakland Raiders head coach and Cincinnati Bengals offensive coordinator Hue Jackson accepted the job to be the Cleveland Browns' coach, an inevitable change in quarterback was on the horizon.
While Josh McCown seemingly did all of the right things for the Browns, the organization desperately wanted to believe Manziel could grow up and be the spectacular player he was in college and finally bring some life to one of the most dreadful franchises in NFL history. However, one screw up after another forced the hand of Browns brass, and the decision to hire Jackson ultimately sealed his fate.
The good news in all of this? The door now opens for Jackson to bring in a guy he feels comfortable with and one who has proven to run his offense efficiently — as well as lead on and off the field. That guy is none other than former Alabama quarterback AJ McCarron.
In four games in the regular season after filling in for the injured Andy Dalton, McCarron finished the season splitting those four games and did so in impressive fashion. Make no mistake about it, McCarron's numbers weren't exactly eye-popping, but his six touchdowns to only two interceptions showcased his ability to step right in and lead his team the same way he did for Nick Saban in college. In those four games, McCarron compiled a 99.5 quarterback rating and completed 66.1 percent of his passes.
In addition, McCarron almost led the Bengals to their first playoff victory in 25 years save for an untimely fumble and savage-like play from some of his teammates. Despite the unfortunate events, he was able to instill belief in his coaches knowing they could win with him despite not having their seasoned veteran QB in Dalton — who was having a terrific year until he injured his thumb.
Jackson courting McCarron makes sense in so many ways, but mainly just to have someone he's comfortable leading his team. For years now, the Browns have continued to strikeout in the NFL Draft when selecting a signal caller, and whether it's Jared Goff or Paxton Lynch, history has shown us all they will more than likely rot in the abyss as has been the Browns' organization in recent seasons.
Time will only tell what Jackson and the Browns will do, but he's very well respected for his acumen and intelligence, and while drafting a highly touted quarterback has its benefits, they rarely work out for the Browns. I fully expect something to come of this — if nothing else, it is definitely something to keep an eye on.
Brandon Williams is an Editor and Columnist for Touchdown Alabama. You can follow him on Twitter, @BWilliamsTDAL, "Like" him on Facebook, or add him to your network on Google.