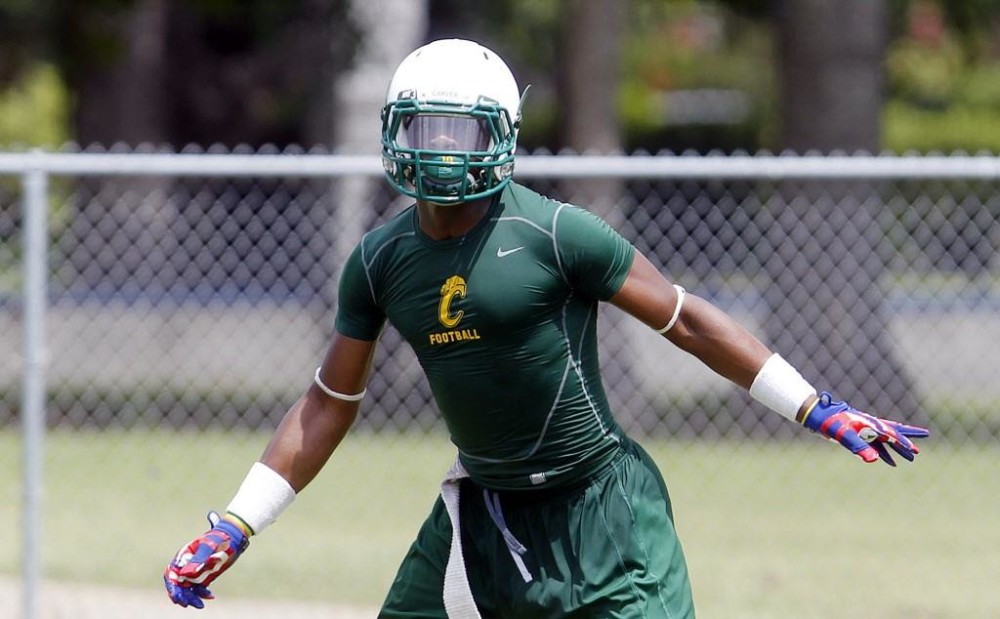 Lyndell "Mack" Wilson, one of Alabama's most sought after recruits, has trimmed his list from a top three (Alabama, Florida, Georgia) down to just two.
On February 3, Wilson will choose between Alabama and Georgia. Florida, who had previously been his leader since December, was dropped from the list due to what Wilson calls "miscommunication." He tweeted about his reasoning for dropping the Gators, then later deleted the tweet.
Wilson had a great visit to Alabama last weekend and a great visit to Georgia the week before that. His relationship with Georgia head coach Kirby Smart is keeping the Bulldogs in this, as Smart had been recruiting Wilson to Alabama since he was just a freshman at Carver High School in Montgomery.
Alabama is considered by many to be Wilson's leader due to a number of reasons, including his former high school teammate (Shaun Dion-Hamilton) being a current contributor to the Tide defense, his strong relationship with Nick Saban, and the possibility of teaming up with good friend and top inside linebacker Ben Davis in Tuscaloosa if both decide to play for the Tide.
Wilson is set to decide on ESPN 2 next Wednesday at 1 P.M. CST.
Justin Wagner is the Lead Recruiting Analyst for Touchdown Alabama. You can follow him on Twitter, at @jwag718.