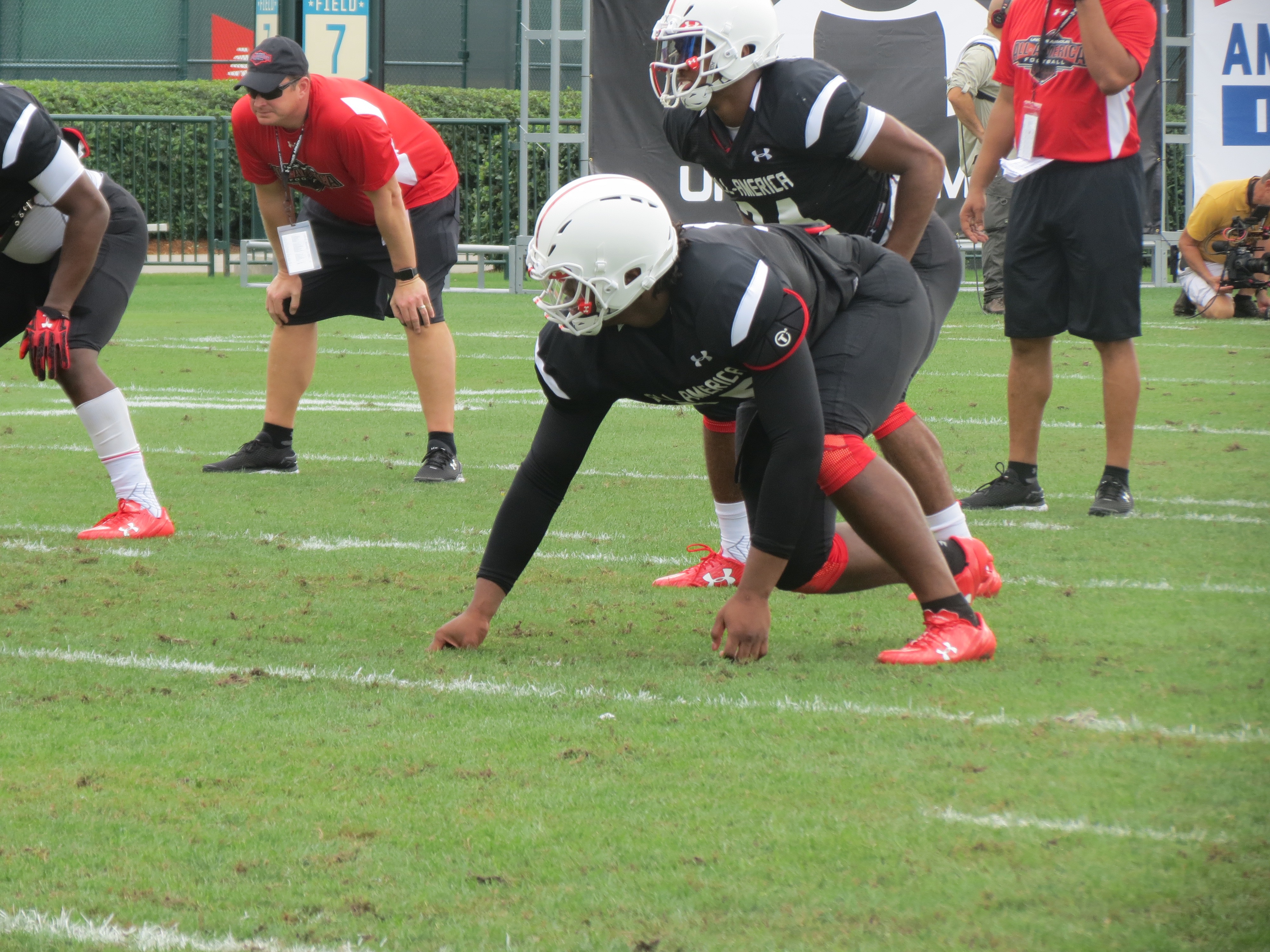 This weekend is the final visiting weekend for the Crimson Tide and they do not have the star power that they had last weekend, but they will look to make a final push for a select few prospects.
Raekwon Davis: 4-star defensive tackle – Meridian, MS (Alabama Commitment)
Deonte Brown: 3-star offensive guard – Decatur, AL (Alabama Commitment)
Rashan Gary: 5-star defensive tackle – Paramus, NJ (Supposedly will visit Saturday after Clemson visit)
Demetris Robertson: 5-star ATH – Savannah, GA (Supposedly will visit Sunday after Georgia Tech visit. Robertson will sign after signing day)
De'Jon Harris:  3-star LB – Marrero, LA (Arkansas Commit)
Joshua Jacobs: 3-star RB – Tulsa, OK (Will visit on Saturday, just got Alabama offer on Thursday)
Mitchell Wasson – Marietta, GA (Offered a preferred walk-on spot in December, this is an unofficial visit)
Aaron Robinson – 3 star ATH – Pompano Beach, FL (Florida commitment)
Other Notes
4-star tight end prospect Devin Asiasi of Concord, California made a mid-week trip to Tuscaloosa before his USC visit. 4-star defensive tackle Michail Carter out of Jackson, GA also made a mid-week visit before he heads to Athens to visit Georgia.
Justin Wagner is the Lead Recruiting Analyst for Touchdown Alabama. You can follow him on Twitter, at @jwag718.