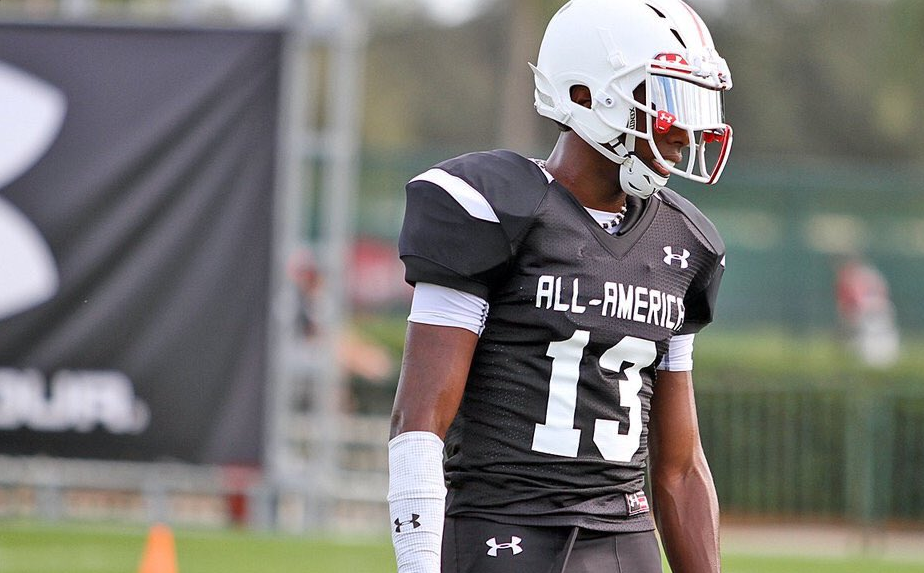 Alabama's secondary is young and still has yet to hit its peak. With guys like Marlon Humphrey, Minkah Fitpatrick, Tony Brown, and Kendall Sheffield all returning next season, the need for cornerbacks is not at an all time high. Alabama's top cornerback prospect has not changed from the beginning of the season. That spot has been held by Nigel Knott, a 6'0″, 175 pound corner out of Germantown High School in Madison, MS.
On Monday afternoon, Knott chose between three SEC schools: Alabama and in-state schools Ole Miss and Mississippi State. He decided to roll with the Crimson Tide. He announced by dropping a commitment video with Bleacher Report.
With Nigel Knott, Alabama will not only be getting a shut down, technique-savy corner, they will also get one of the fiercest competitors in this class. Knott is the type of player that gives you 100% on every play and knows how to use his upside. He has great ball skills when going in one-on-one coverage, which was best displayed in Orlando at the Under Armour All America Game. Throughout the week he consistently locked down receivers, even telling Touchdown Alabama that he felt "dominant" throughout the week. His best attribute, though, is his ability to hit and hit hard. He is a 175-pound defensive back with the tackling ability of a 240-pound linebacker. He seems to play with a certain violence at times that you do not see in many corners in today's game. This could really help him get his number called early at Alabama.
Knott is the seventh-ranked cornerback in the country and the fourth-best player in the state of Mississippi, which is saying a lot due to the high amount of talent coming out of The Magnolia State in the 2016 class. He is now the 18th Alabama commitment and his announcement marks the beginning of what could be a huge 72 hours for the Crimson Tide.
Justin Wagner is the Lead Recruiting Analyst for Touchdown Alabama. You can follow him on Twitter at @jwag718