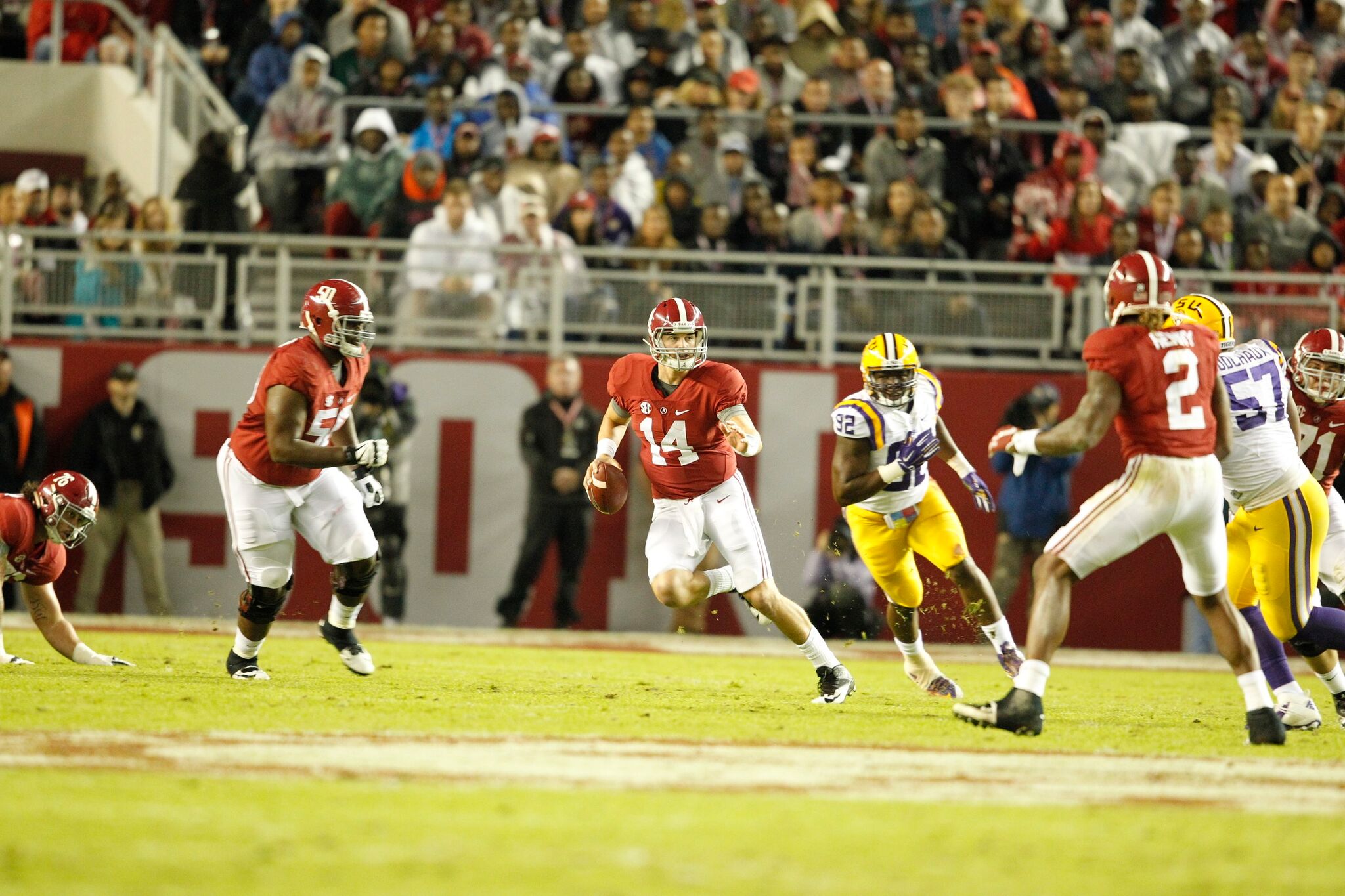 If NFL scouts need to know one thing about Jacob Coker, it's that he is most certainly a warrior.
According to AL.com's Mark Heim, the Former Crimson Tide quarterback battled through a broken toe during the entire 2015 season.
After Alabama's pro day, Coker immediately underwent surgery to repair the broken toe. Coker said he broke his big right toe in August. Coker credited the staff at Alabama for helping him deal with the injury.
Coach David Morris of QB Country said that it showed Coker's heart and tenacity.
"It shows that he's tough," Morris said. "That's his plant foot. The big toe is the most important toe or region of your foot as silly as it sounds. You change momentum with it. It shows how tough he is. It shows how bad he wanted to play"
Coker finished 2015 with a 66.9 percent completion rating and 3,110 yards. Coker also cleared up rumors of him claiming to be "pissed off" about not being invited to the combine.
"I kinda heard and people kept telling me about the quote about being pissed off," Coker said Monday. "It was something I wasn't happy about. I didn't understand it either, but they kind of took me out of context a little bit. It was just one of those things. Just another thing I will have to get over and keep playing. I wasn't happy about it at all. I don't understand it. I don't think it is too big of a deal."
Drattek.com has Coker landing to the Vikings in the sixth round, which is positive seeing that most analysts pinned him as an undrafted free agent.
Walterfootball.com ranks Coker as the 14th best available quarterback in the draft, noting that he is a "project", and calling him "a poor man's Mike Glennon".
Regardless of the criticism he's received, Coker continues to show that he belongs in the league, and with the news of playing through a broken toe he has showed his toughness.
Blain Bradley is a contributor for Touchdown Alabama Magazine. You can "Follow" him on Twitter, via @blainbradley1 or "like" him on Facebook