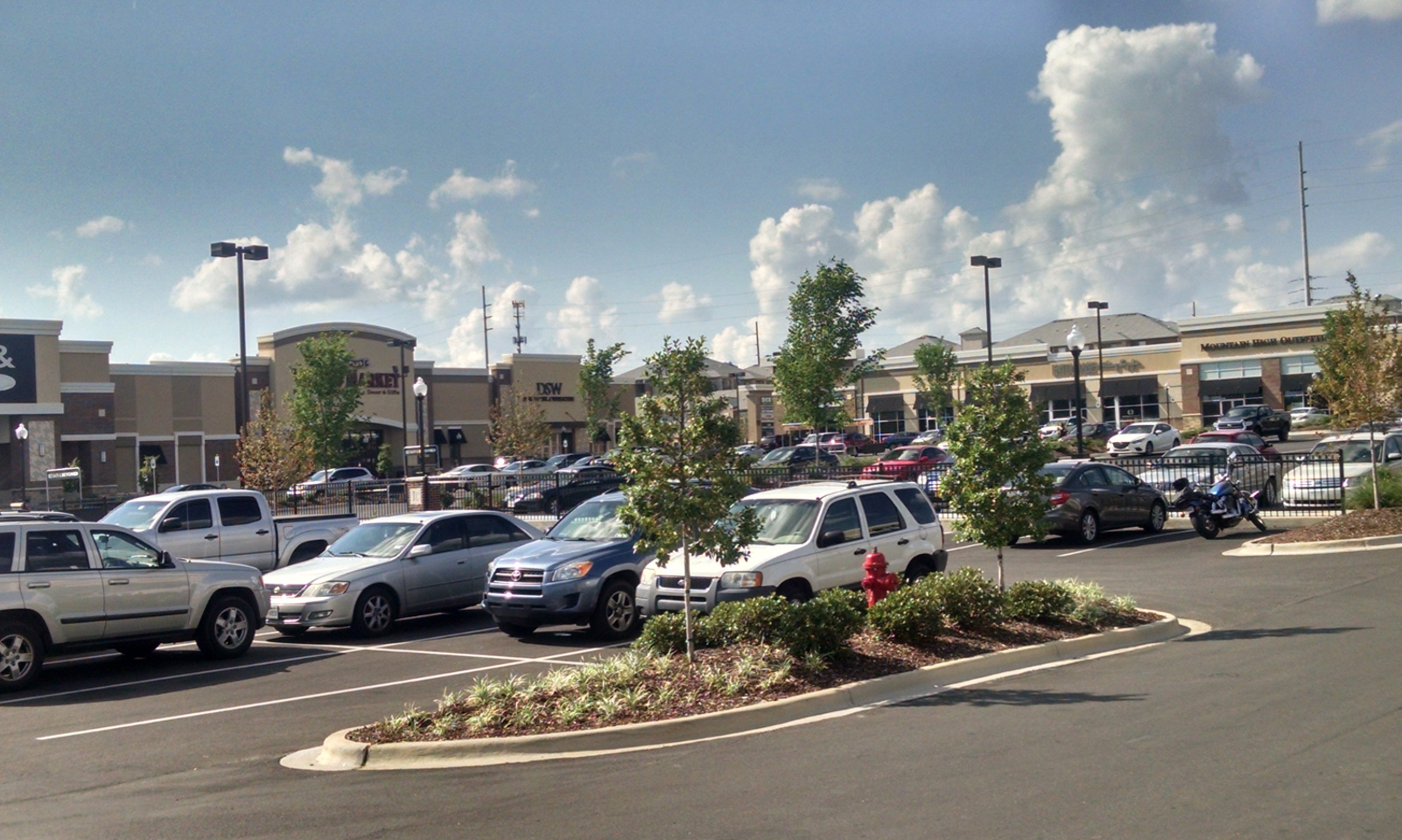 A prosperous city.  The ideal statement people have about Tuscaloosa nowadays.
Never a major location, yet the college town has a "big city" feel with having various multi-million dollar venues and a football team that fans regard as a professional unit.
Very few understand divine intervention when it comes to numbers. All one knows is how to act when something goes awry, and then counter with a reaction when things appear normal again. Five is the number of grace in biblical terms.
No clearer evidence can be made for this reasoning, especially for the citizens of Tuscaloosa who see things differently now in comparison to five years ago. Pain, fear, frustration and loss are all emotions. Regardless of a pessimistic feel, all four need ways to cope in the same manner as light-hearted emotions.
Despite football being king, Alabama fans take pride in all sporting arenas. The wearing of eye black, painting their cheeks to say "Roll Tide," going through each outfit to find the perfect one and cheering their lungs into exhaustion is the same with each one of them.
Love for athletics hasn't changed, but something caused it to grow deeper. The screams got louder, the cheers became more passionate, the wanting to be a part of a championship became stronger. All of these things come from learning how to deal with friction and adversity.
Life is all about overcoming obstacles, whether individually or collectively. Before one can really appreciate what it has, something must happen to cause a sense of insecurity.
Restoration can't begin until pain is felt and a plan is put into action. For Tuscaloosa, everything changed on Wednesday, April 27, 2011.
The storm itself—James Spann was just doing his job
James Spann is a well-esteemed meteorologist.
His job is to study the radar and project possible weather conditions on a daily basis. It does not matter if the screen reads sunny, rainy, snow or hail, Spann is commissioned to relate the weather by all means. Seeing the trouble headed for Tuscaloosa and Birmingham wasn't easy to report on, nevertheless, Spann was prepared to inform the masses.
At 3:09 p.m. (CDT), a time where children are probably arriving home from school, the initial signs of a violent EF-4 tornado were cited for Tuscaloosa and Birmingham. By Wednesday evening at 5:10 p.m., every news station from WVUA-CA (channel 7) to Fox 6 (WBRC) had captured the storm running through the south and east portions of Tuscaloosa.
No area was safe. Both Boulevards (McFarland and Skyland), 35th and 15th Street, Albert City and Northport were hit.
Krispy Kreme was one of multiple businesses destroyed, and the lot that housed Hobby Lobby and Chuck "E" Cheese was flattened. Vehicles were totaled, homes were lost and worst of all, lives were taken. Forty-four deaths in Tuscaloosa alone would make the average person sick to its stomach; however, it only served as the tip of the iceberg.
The Aftermath: Numbers read and cost of pain
Accountant. Sports analyst. Cashier.
All three plus some others are jobs that require numbers. Counting money, researching stats on an athlete and giving someone financial advice to grow a business are aspects that build toward success. Watching the death toll rise after seeing a horrific storm pass through isn't one of them.
Trials have a way of making people feel numb and the following morning after the storm, all of Tuscaloosa could do nothing but moan. Sixty-four deaths, 1,500 injuries and $2.4 billion dollars in damage left tears, concerns and a desire to know why.
The University of Alabama was especially hurt during its August 2011 commencement ceremony.
A graduation that was intended for May was pushed back, due to six students who lost their lives in the tornado. Parents were given plaques and flowers, but the damage was done. Another chance to hug and rejoice was snatched away.
Anguish was even felt in Alabama's football program on the face of former long snapper, Carson Tinker.
His girlfriend, Ashley Harrison, talked about how excited she would be to see Tinker and the Crimson Tide play in the 2012 BCS National Championship Game in New Orleans, La.
The 23-year-old never saw that joy as she was one of the casualties from the storm.
Tragedy, though inevitable, can have a silver lining. A slogan started weeks after the madness."T-Town Never Down" represents a community united through anything. In attempts to pick up the pieces, citizens came together to aid those in need. It wouldn't be long before help took on a broader appeal.
Year of Championships—Athletics took over
Ironically, the 2016 NFL Draft falls on the same day it did five years ago, Thursday, April 28.
Mark Ingram, Julio Jones, Marcell Dareus and James Carpenter were all first-round picks in the 2011 draft, yet all four guys and head coach Nick Saban had their hearts in Tuscaloosa. Saban challenged the players back home to reach out to the community and help those in need. They restored homes and businesses, but the best gift the Tide gave to its fan base was its play on the field.
Football got things rolling, headlined by a tough defense, Trent Richardson and AJ McCarron.
After finishing 10-3 in the previous year, Alabama got through the 2011 regular season with one blemish (9-6 loss to LSU).
Harrison's thoughts of seeing the Tide play for a national championship in her hometown stayed with Tinker, as Alabama would face the Tigers once again. It embarrassed LSU 21-0 inside the Mercedes-Benz Superdome, allowing the Tigers to cross midfield only once. McCarron totaled 234 passing yards, while Richardson had 96 yards rushing and a touchdown on 20 carries. His 34-yard touchdown run in the fourth quarter, coupled with five made field goals from place kicker Jeremy Shelley was enough the seal the deal.
Watching Saban and the Tide raise a crystal football nine months after the devastation, did wonders for its fans.
The program would embark upon another national title in 2012 and this time, McCarron was its catalyst.
He threw for 30 touchdowns and despite a 29-24 loss to Texas A&M, Alabama faced then No. 1-ranked Notre Dame in the 2013 BCS national title game.
Running backs Eddie Lacy and T.J. Yeldon would both record 100-plus yards, while McCarron torched the Fighting Irish for four touchdowns. Everett Golson, like Jordan Jefferson, was a non-factor against the Tide's defense. It capped off a 13-1 season by defeating Notre Dame 42-14, to secure its third national championship in four years and 15th in school history.
"This is not the end. This is the beginning."- Nick Saban after winning second national title
He boldly declared this message to fans inside Sun Life Stadium (Miami Gardens, Fla.), upon holding a third crystal football. Finances began to come in after achieving back-to-back titles. Envisions for a $42 million building project, which became the Riverwalk, was starting to lay groundwork. Football was handling its task, but it didn't stop there.
Even in her retirement, Sarah Patterson stands as the lone coach to tie the legendary Paul Bryant in national championships (six). She was the last hire Bryant made in 1979, prior to his death in 1982. It was not easy, but she established Alabama gymnastics on excellence, passion, hard work and spirit. Tide fans got behind her after she brought the program its first national championship in 1988.
Three of its next five titles came in the 2000s era, including two that occurred when Tuscaloosa needed it most.
Patterson, like Saban, pulled a back-to-back national championship run in 2011-12 with a lineup that included Kim Jacob, Diandra Milliner, Marissa Gutierrez, Sarah DeMeo, Ashley Priess and Ashley Sledge. Each flip on the vault, grace on the balance beam and personality on floor routines packed Coleman Coliseum with a captivated attendance.
While Patterson held her end in gymnastics, her daughter, Jordan Patterson, became a part of something special for Alabama softball. Coach Patrick Murphy saw what Saban and Patterson did for Tuscaloosa in winning national titles.
He and his unit went to work at Rhoads Stadium in 2012.
A 60-8 mark (23-5 in SEC play) earned the Crimson Tide an SEC regular season championship and a tournament crown.
It entered the Women's College World Series, an event that saw Jaclyn "Jackie" Traina become a star. Traina, who was a sophomore then, carried the pitching staff and Alabama as a whole to the national championship series versus Oklahoma.
The Crimson Tide stood in a battle of wills, taking two of three games from the Sooners and winning its first national title in program history.
Women's golf and women's wheelchair basketball followed suit, both securing a national championship in 2011.
A year in which it had much turmoil, athletics turned tragedy into triumph with five national championships.
Former Alabama men's basketball coach Anthony Grant did not evolve into being a more popular name, but even he had a contribution in bringing peace after the horror.
He guided the Crimson Tide's 2011-12 squad to a 21-12 record, earning it a trip to the NCAA Tournament as the No. 9 seed. JaMychal Green, Tony Mitchell, Trevor Releford, Trevor Lacey, Levi Randolph, Nick Jacobs and Rodney Cooper were a few names that were on that roster at the time.
Tuscaloosa Now—Busier and better than ever
It is always growing. Roads are being paved, new buildings are going up and jobs are being created. Determination is what makes a city great and with venues like Riverwalk, Legacy Park and other areas back running, it gives people a reason to return to Titletown.
With it being re-established, Tuscaloosa didn't forget the department that initiated its return to form.
Citizens and fans stood by Saban and the football program during two years of struggle in the postseason (2013-14).
Remembering the words he promised the town, Saban navigated Alabama back to prominence last year with its 16th national title and first of the playoff era.
Since 2011, Alabama's athletics department has seen 10 national championships.
Football (2011-12), gymnastics (2011-12) and men's golf (2013-14) all went back-to-back. Softball and women's golf had its moment in 2012, while the adaptive sports won championships in 2013 (men's wheelchair basketball, tennis) and 2015 (women's wheelchair basketball, tennis).
Coaches Dana Duckworth and Avery Johnson look to continue the winning traditions for gymnastics and men's basketball.
Duckworth accomplished her first conference championship in 2014, while Johnson took last year's group to the National Invitational Tournament (NIT).
"Beauty is pain and there's beauty in everything."-Alessia Cara
Lyrics from her song "Scars To Your Beautiful" off her debut album, Alessia Cara: Know-It-All, discusses women who are on a journey to find their inner beauty. The same can be said about Tuscaloosa, a city that remembers its pain but still manages to forge on.
Stephen M. Smith is a senior analyst and columnist for Touchdown Alabama Magazine. You can "like" him on Facebook or "follow" him on Twitter, via @ESPN_Future.