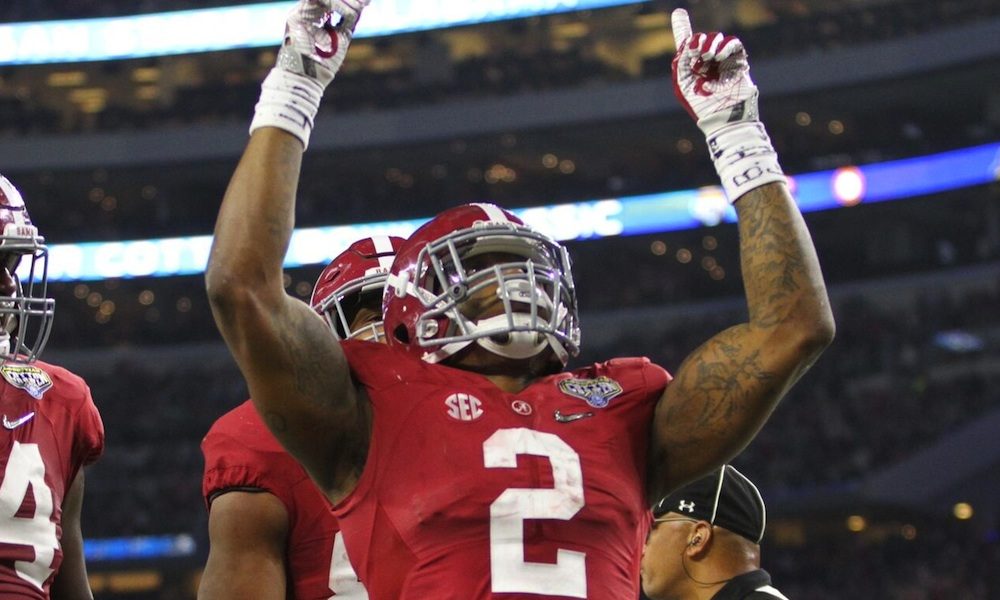 Former Crimson Tide running back and current Heisman trophy winner Derrick Henry debuted a new number today at the NFLPA Rookie Premiere.
Henry, the 45th overall pick of the Tennessee Titans, will be wearing No. 24 in 2016.
ESPN business writer Darren Rovell first tweeted out Henry and his new number.
Rovell and Henry were both on hand in Los Angles today for the NFLPA Rookie Premiere, where rookies show off their new uniforms after the draft for the first time.
This is not the first time that Henry has change his number during his football career. In three seasons at Alabama (2013-15), Henry changed his number three times.
Henry wore Nos. 3 and 27 during the 2013 season and changed his number for the last time prior to the 2015 season choosing No. 2, the same number that he wore in high school.
He was most successful with the No. 2 in 2015, which he rushed for 2,219 yards, won the Heisman Trophy and led the Crimson Tide to its 16th national championship.
Henry could no longer wear the No. 2 for the Titans, due to NFL rules that only allow running backs to wear Nos. 20-49. Single digit numbers reserved for only quarterbacks, punters and kickers.
No matter which number Henry wears, the Titans are hoping that the Heisman winner can help solidify their struggling rushing attack, which ranked 25th  in the NFL last season.
It totaled 1,485 yards, over 700 yards less than Henry had his final season with Alabama.
Ivan L. White is a contributor for Touchdown Alabama Magazine. You can "like" him on Facebook or "follow" him on Twitter, via @ilwhite1