Stephen's Report
Former UA punter P.J. Fitzgerald shares his thoughts on the upcoming 2016 season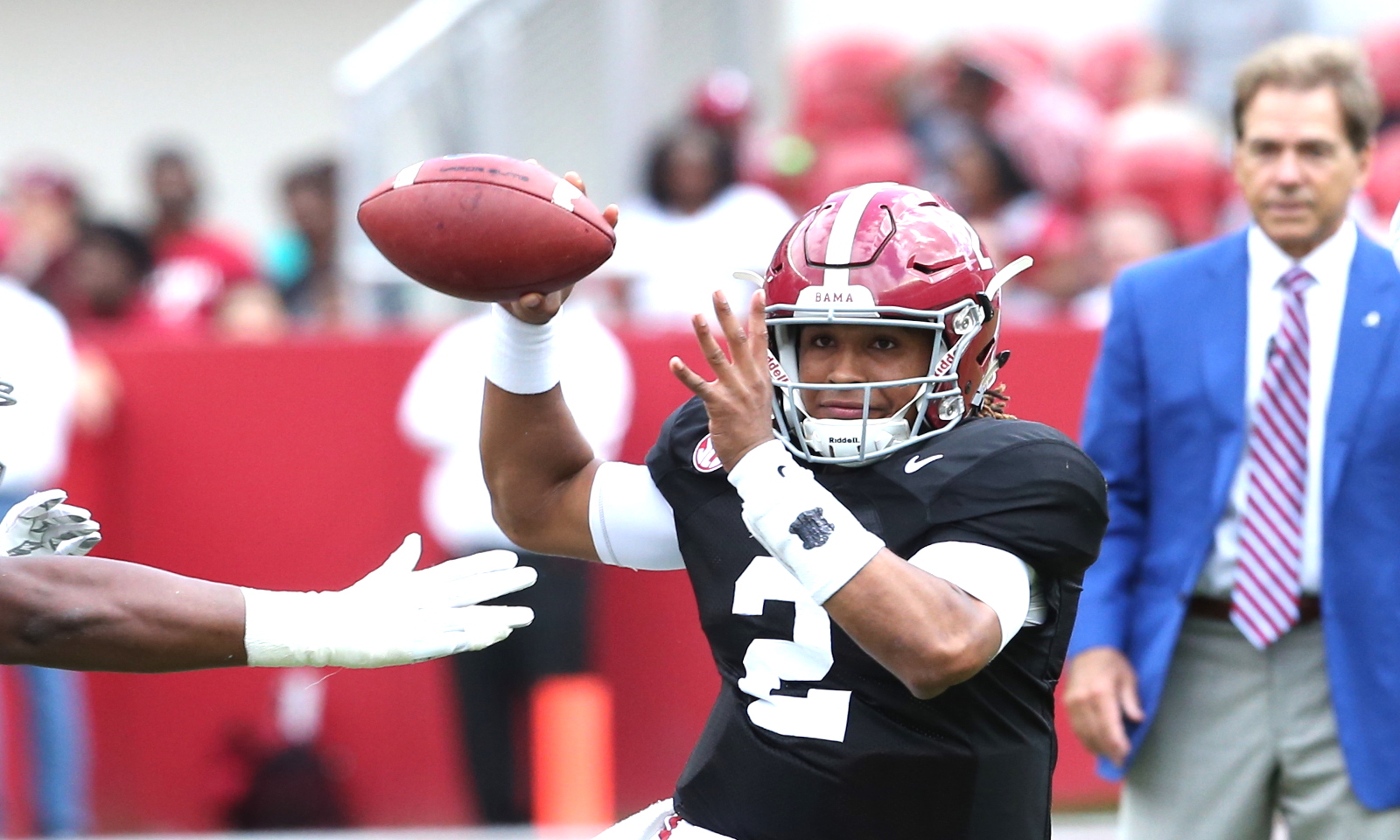 The University of Alabama will begin its journey to repeat as national champions of college football in 70 days, when it arrives at AT&T Stadium on Sept. 5 to face the Southern California Trojans.
Many questions will be answered, as the Crimson Tide look to replace a quarterback, two running backs, talent on the offensive line and multiple leaders on defense. Media pundits tend to go with an experienced quarterback in deciding a program to win a national title; however, Alabama has managed to beat the odds in three of Nick Saban's nine years at head coach.
Ex-Tide punter P.J. Fitzgerald, who played under Saban from 2006-09, caught up with yours truly of TDAL Magazine on Wednesday to provide some of his thoughts on Alabama heading into the fall.
No disbelief stands in the way of how much Tide fans love the team and university, nevertheless, the fan base does have moments when it's divided into two groups: Growing with a quarterback (preferably a young one) versus cheering for whomever Saban and company put under center.
Three of Alabama's four national championships in Saban's tenure have come with first-year starting quarterbacks. Greg McElroy got the ball rolling in 2009 as a junior, helping the team secure a 14-0 record after serving as John Parker Wilson's backup in the previous year (2008).
"First off, there should be no disparity within the fan base where choosing a quarterback is concerned," Fitzgerald said. "Coach Saban and coach Kiffin will rotate and put the best player on the field. We've had a lot of success with first year starters and will have four guys that have a lot of potential to start in this competition."
The four guys Fitzgerald was eluding to are Cooper Bateman, Blake Barnett, David Cornwell and Jalen Hurts. Despite Saban singling out Bateman as a potential starter and the talent the other three have, it ultimately comes down to who can win the team and move the ball effectively.
"I don't know the answer to the quarterback question right now and I'm not sure whether the coaches know, but one thing about Alabama is that the quarterback isn't asked to do too much," Fitzgerald said. "Whoever wins the job will have a lot of playmakers on the outside, a solid offensive line, a superb run game and a great defense behind them."
While he remains hopeful about the quarterback job, Fitzgerald didn't shy away from shedding light on rising junior JK Scott. The 6-foot-5, 198-pound punter is coming off a coming off a year, in which he averaged 44.2 yards per boot. He encountered a minor sophomore slump, but pulled through late in the season. Scott has a masterful freshman year as he led the nation in punting (48.0 yards/punt), earning All-American honors from various media outlets and being named a Ray Guy award finalist.
"NFL scouts are already looking at him," Fitzgerald said. He's the most calm, cool and collected specialist I've been around. Scott knows what to do."
He had a productive senior year, but Fitzgerald had to grow into being an effective punter.
The Coral Springs, Florida native averaged under 40 yards a punt in his first two seasons, before emerging in 2008. An improved technique from working beside special teams coach Bobby Williams, propelled Fitzgerald to a 41.14 average and a 41.6 mark against Southeastern Conference competition. He, like Scott, would be a finalist for the Ray Guy award during his senior year.
All he could think about was technical things when it comes to Scott's development.
"There is not much to improve on with him," Fitzgerald said. "He may overstride at times, which leads to him not driving the ball far enough or it could be where the point of his drops may not be as crisp, but that's it."
Saban and the Tide held a kicking camp earlier this year; an event in which Fitzgerald said he spent a lot of time with Scott, placekicker Adam Griffith and long snapper Cole Mazza.
"Those three have a bond that almost rivals what I had with Leigh Tiffin and Brian Selman in 2009," he said. "JK is arguably the face of the specialist group because he set the bar so high as a freshman, but all three of them have to be a force to make the team great."
After going 12 of 19 (69.2 percent) on field goals in 2014, Griffith made strides toward improvement last season. He connected on 23 of 32 attempts (71.9 percent) and made all 62 of his extra points.
His five made field goals against Auburn was an Iron Bowl record, as he accounted for 17 of Alabama's 29 points in the Tide's 29-13 victory over the Tigers at Jordan-Hare Stadium.
Prior to facing Auburn, Griffith nailed a 55-yard try against LSU. It was the kick that resurfaced his confidence after struggling in games before the moment. He would be recognized as a two-time SEC Special Teams Player of the Week honoree and a 10-time honoree from UA's coaching staff.
Poland's native son had two defining moments in the fourth quarter of the 2016 College Football Playoff National Championship Game: a game-tying, 33-yard field goal and a perfectly executed onside kick on the ensuing kickoff. Griffith's placement of the ball allowed cornerback Marlon Humphrey time to track it and recover it 10 yards from the kick spot, stealing a possession from Clemson. It was one of the most memorable plays called and it got Alabama a national title.
"Griffith doesn't get fazed easily," Fitzgerald said. "He doesn't allow his emotions to get too high or too low. Injuries haven't helped a whole lot (stress fracture, 2014), but he's got a leg."
Chemistry holds an essence in all aspects of football. Regardless of the focus being on quarterbacks and receivers or quarterbacks and centers, the timing between a long snapper, holder and kicker must be efficient. One false move could lead to a missed field goal or even worse, a blocked kick.
"One thing that's tough about having a good kicking game is that the holder doesn't get much time to work with the long snapper and kicker during practice," Fitzgerald said.
"Whoever is in the holder position must be passionate about special teams and want to get the chemistry down so that everything flows smoothly. I understand Saban prefers a more athletic holder [Cooper Bateman] to operate if something breaks down, but to have a kicker, long snapper and holder bond together is important."
Every offense that Alabama faced in 2015 had Reggie Ragland circled on its radar. The same fate awaits Tim Williams in the fall, as he returns with all 10.5 sacks he posted in 15 games last year.
The Baton Rouge, Louisiana native signed in the Tide's 2013 recruiting class and despite being overlooked to start his career, Williams has earned every bit of respect from media pundits. He wants to break Derrick Thomas' record of 27 sacks in a season; a mark that's stood for 28 years.
"Williams is a specialist of his own," Fitzgerald said.
"He reminds me a lot of Eryk Anders. Anders, like Williams, was a little undersized but he was hungry and had a lot of fight in him. Williams already knows how to wreak havoc and record are made to be broken, but he has to develop into being a three-down linebacker."
Fitzgerald said as long as Williams focuses on his job, good things will come.
"I would love for him to get the record, but he can't overly thing about it," he said.
"The best things come naturally. Do what you are supposed to do and it will flow."
A face that was at Alabama during the same time as Fitzgerald was Jeremy Pruitt. He served as a director of player development from 2007 to 2009 and a secondary coach from 2010 to 2012.
Prior to coaching at Florida State and Georgia, Pruitt helped win three BCS national championships at Alabama—with one coming in Fitzgerald's senior year (2009). He returns to the Crimson Tide as its new defensive coordinator, after being hired on staff earlier this year.
"Coach Pruitt was very active in the weight room with coach Cochran when he was here," Fitzgerald said. "He really knows how to bond with players and is a student of the game."
Fitzgerald said Pruitt's opportunity to learn more under Saban will help him improve.
"He has a mixture of both confidence and cockiness, which is great," he said.
Eddie Jackson's return to the secondary provides defensive backs coach Derrick Ansley, Pruitt and Saban with a coach on the field. He enrolled as a four-star cornerback in 2013, but emerged a breakout star at safety last season. Jackson was credit with 46 tackles, three tackles for loss, two pass breakups, a forced fumble, a fumble recovery, six interceptions and two defensive touchdowns in 15 games. Both of his scores came against SEC opponents, including a 94-yard interception return touchdown against Texas A&M at newly-renovated Kyle Field. The 6-foot, 194-pound defensive back recorded his sixth pick of the season in the CFP title game versus No. 1-seeded Clemson.
"It's huge that Alabama was able to get him [Jackson] back," Fitzgerald said.
"Eddie reminds me of Rashad Johnson, who changed his position from running back to safety when Saban first got here. He ended up being a third-round pick. Johnson was always smiling and had an upbeat personality. Jackson possesses a lot of those same qualities."
For Jackson, Fitzgerald said his play will pay of dividends for Alabama and his draft stock next season.
Stephen M. Smith is a senior analyst and columnist for Touchdown Alabama Magazine. You can "like" him on Facebook or "follow" him on Twitter, via @Smsmith_TDALMag.