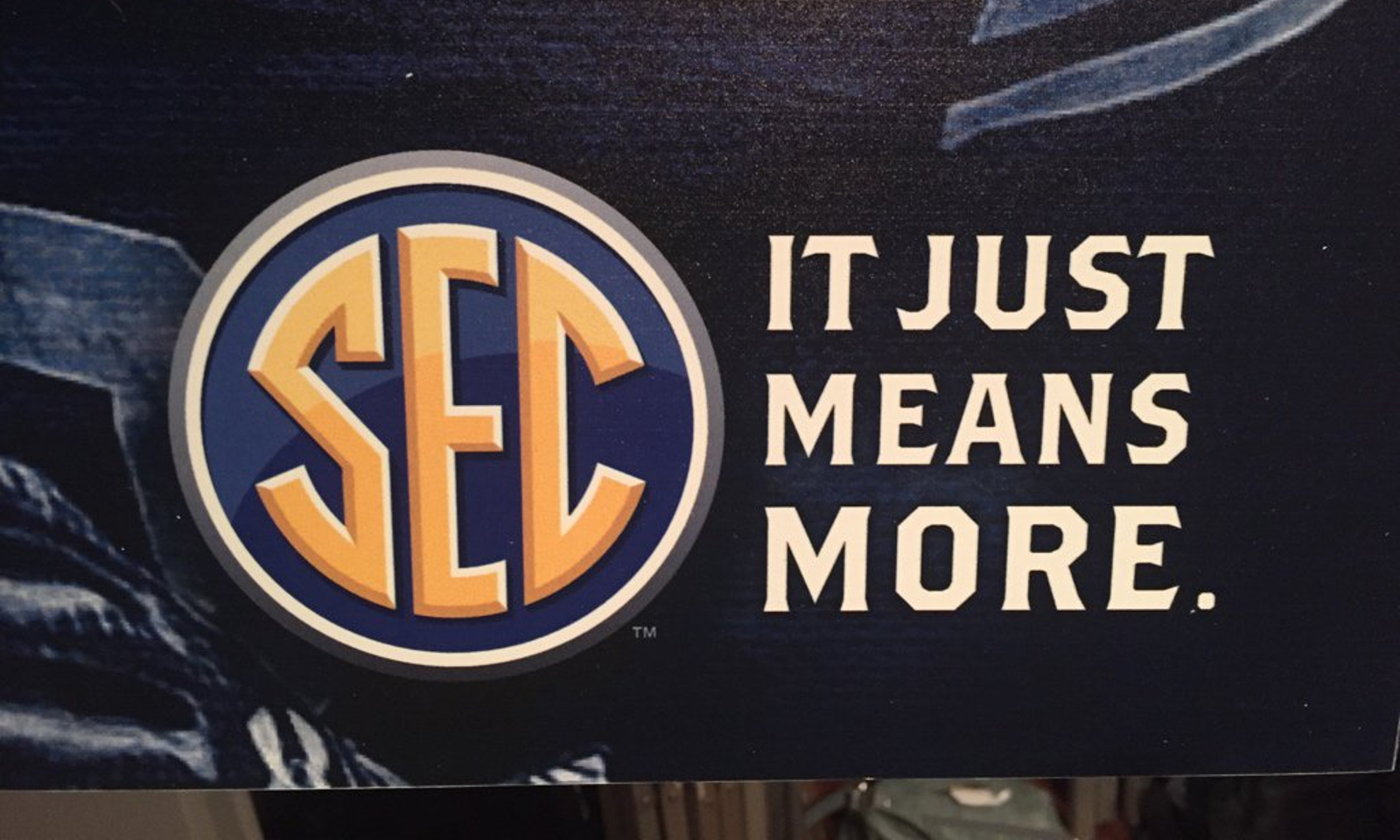 Southeastern Conference Commissioner Greg Sankey took to the podium on Monday to open up SEC Media Days and officially kickoff the college football season.
However, it did not take long to realize football was not the number one priority on Sankey's mind. He opened by saying his original draft of the speech was filled with policies and conversations that you would expect. But he deleted all of those.
Sankey stood in front of the media and decided to talk about issues. Issues that affect you and me. Issues that affect the SEC. Issues that affect the country,
"I want to talk about important issues this morning," Commissioner Sankey began. "Last Monday, we, as a nation, celebrated Independence Day. Parades, field days and fireworks provided gatherings that are special that bring people together in America. One week seems like a long time ago."
"Whether African-Americans or cops… We need to have a sense of honor and respect for human life." – Vanderbilt LB/S Oren Burke
Sankey went on to talk about the tragedies and issues surrounding the week of Independence Day. He quoted scripture and remembered the words of Nelson Mandela about how sports can unite people in a time of debate and controversy.
"Sports has the power to change the world."
The SEC has the power to change at least this region if not the country. It's time for the universities and athletic programs to take a stand in unity. There are millions of people from the age of 5 to the age of 100 that look at these 18 to 22 year old student-athletes as examples. This stage may be biggest in the south and these young men and women have the opportunity to prove that unity and peace are the strongest weapons society can have.
"At the end of the day, God says we're all brothers." – Auburn DL Montravius Adams
It Just Means More.
That's the new slogan for the SEC. The influence that the conference has on the outside world means more than just football. Sure, seven championships in nine years will grab people's attention but the on-field numbers is just a game.
Yes, in the south we embrace football as a way of life. But that way of life should go beyond cheering for an Alabama touchdown. It should go beyond yelling at your local radio host about picking Jeremy Johnson to win the Heisman. The way of life should go beyond what plays out on the field.
Sankey went on in his opening remarks to talk about the work that many football players have done for their communities and those in need around the world.
He talked about Ole Miss quarterback Chad Kelly and his dedication in school to earn a 3.0 GPA while using his last three Spring Breaks for mission trips to Haiti.
He praised a group of athletes from the Kentucky football team that took a trip to Ethiopia to provide help those who are less-fortunate. They served in prisons, distributed food and renovated homes for people who needed it
Alabama defensive lineman Dalvin Tomlinson was mentioned for his dedication to finishing his master's degree, a promise he made to his mother before she passed away.
Those are just three of several examples the Commissioner spoke about and there are many more that go unseen around the conference. These football players work for others and they work together.
In an election year and with all the debates going on, it is easy to get wrapped up in anger toward your opposition.
But maybe we should all take a note from the SEC. Maybe it's time for everyone to embrace their role. And maybe that role is to work together.
Work toward unity. Work toward peace.
It Just Means More.