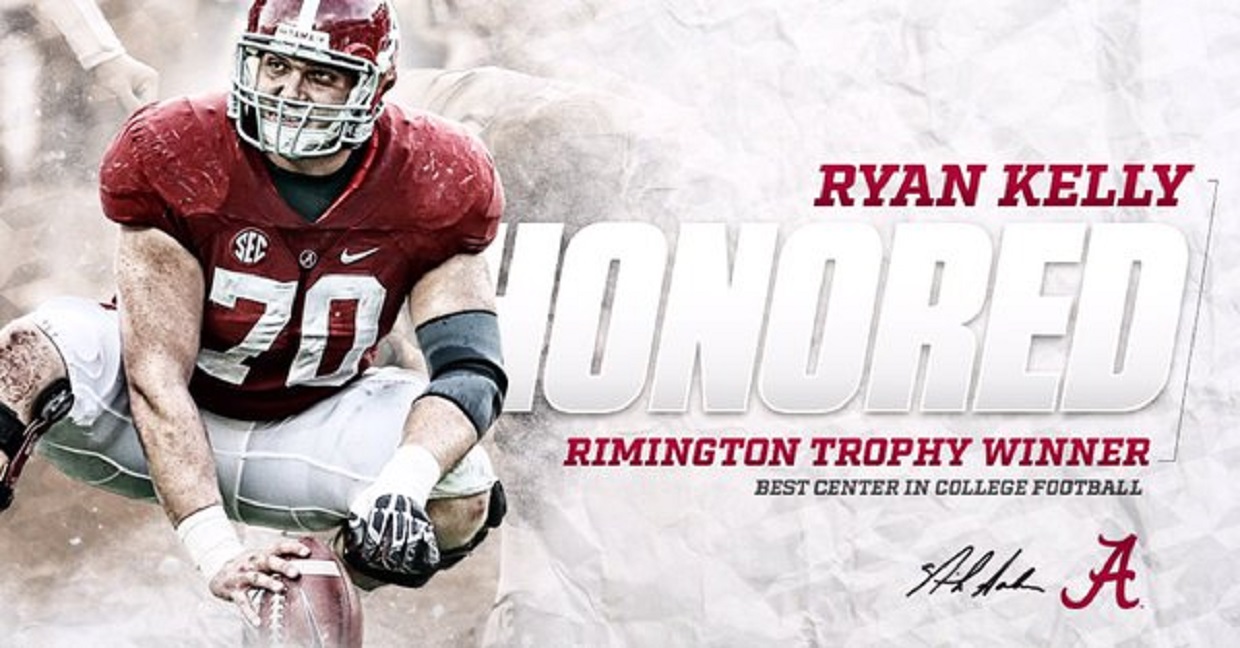 Do you really know the whole story behind all these watch lists? Once you do, you may only want to celebrate winners, not watched players.
The Truth About All These Watch Lists
By: Larry Burton
Guess what? Nick Saban is on the National Coach of the Year watchlist. Wow, real shocker huh? And in other news, Calvin Ridley who was one of last years breakout freshmen receivers who made it onto the All SEC selections of more than one rating service is on the watchlist for receivers. Really? No kidding?
Every year these watch lists come out for each position and often times, the winner is not even on the list. Let's face it, if someone who wasn't expected to do well has the season of a lifetime, they are the one who has a great shot of winning. Take for example Dereck Mason, head coach at Vanderbilt. He's not on the coach's watch list, (nor should he be) but if wins 9 games and goes to a bowl, he'll be the Coach of the Year!
Or take the Rimington Award, given to the nation's top center. There are 62, yes 62 folks on the watch list. There's only 128 schools in Division One football and there are 62 folks on this year's watch list. That is hardly reason to trumpet that your school has a candidate on that watch list. If you're on any team expected to win more than 6 games, you're probably on it. I hardly think it's worth noting that some award has you in their top 50% of all the centers in American. Getting 50% on a test gets you an F in every college I know of, so where's the glory in being in that group?
Hey, I'm all for giving players the due they've earned, but two years ago Jacob Coker was on it and he never started a game and didn't start one in that year, yet he made it on the watch lists of quarterbacks for 2015. Instead Blake Sims took the job and started every game while Coker got some mop up duty and garbage time. At least this year, no Alabama quarterback made that list because no one is sure who the starter will be.
No one is sure who the starting running back will be, but we have two running backs on the Doak Walker Award for best running back and neither has started a game nor had a breakout moment as a substitute.
Most of these watch lists are stupid wastes of time, even the name is stupid. Does this mean they won't watch anyone not on the list? Of course not.
The watch lists that do have some merit and have players that are listed for all the right reasons are awards such as the Wuerfful Trophy, given to the player who has exhibited the most community service. Alabama has two on that watch list, right end O.J. Howard and punter J.K. Scott. People will quickly learn who plays football well by watching both the games and highlights on TV, but few know of the selfless members on different teams who show a sense of community spirit and pride.
These are young men who sometimes may not make other lists, although these two at Alabama did and they do deserve a mention for something they've already done, not something they could do, might do and might not do well. These are young men who have already done service that got them recognized, not young men who simply plan on doing some great things in the community in the upcoming season.
So while it's good to for fans to see so many of their players on these watch lists, the simple truth is most have no idea that they're just one of sixty something players being considered and that in the long run, it really doesn't mean a darn thing to be on those lists. But it does give us sportswriters something to write about.
Larry has been published in almost every media outlet for college sports and now primarily writes here for Touchdown Alabama. Follow Larry on Twitter for inside thoughts and game time comments at https://twitter.com/LBSportswriter
THANKS FOR SHARING THE LINK TO THIS STORY ON YOUR FACEBOOK PAGE OR A FACEBOOK GROUP YOU BELONG TO, FACEBOOK RESTRICTS HOW MANY PLACES WE CAN POST IT ON, SO PLEASE SHARE!