Stephen's Report
Alabama football joined Chris Rogers (TAP, Inc.) in giving back to Tuscaloosa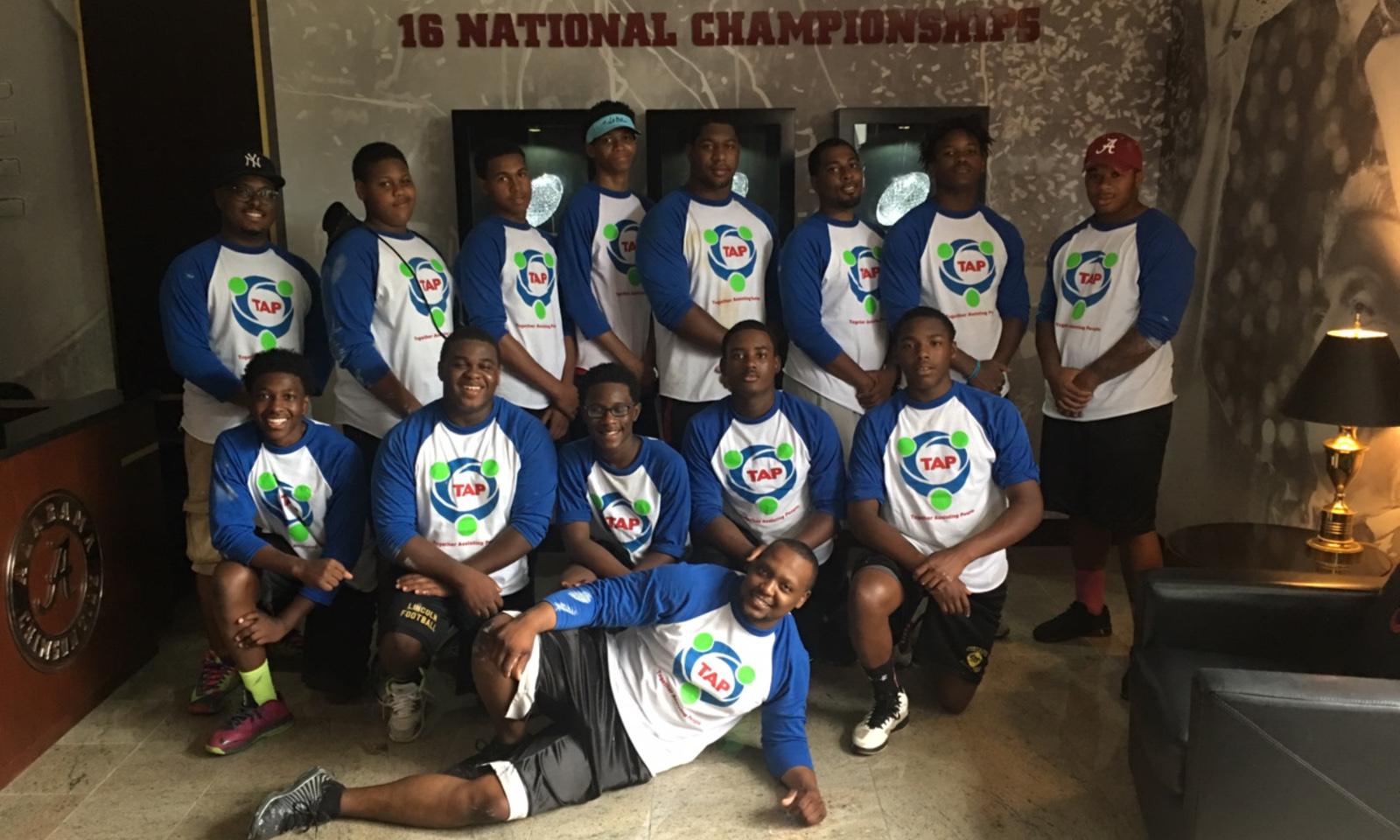 TUSCALOOSA, Ala.| Touchdowns, game-winning shots and home runs are what the average person sees when detailing an athlete. As for Chris Rogers, his vision goes beyond the surface.
The former Alabama cornerback and 2009 national champion founded Together Assisting People or TAP back in 2010. It's one of the biggest nonprofit organizations in the state of Alabama, and it's geared toward helping athletes and youth become upstanding people outside of athletics.
Rogers took his organization to Tuscaloosa last week (Saturday) and teamed up with the city's Faith-Based Organization, Project Blessings, to renovate homes for those in need. TAP was a part of Project Blessing's 130th home renovation for the second time since the foundation started.
For a guy that played in over 50 career games in front of thousands of fans at Bryant-Denny Stadium, helping athletes and others understand the value of their lives is what's humbling to Rogers.
"At the end of the day, it's about what kind of person you are," Rogers said.
"I tell our students to try to not be a man of success, but a man of value."
Many student-athletes from the Crimson Tide's 2016 football team lending a hand during last week's event. Reuben Foster, Minkah Fitzpatrick, Lester Cotton and Joshua McMillion all got their hands dirty not only to give back, but to impart wisdom into the lives of other young men.
Rogers said some of the players have been in the program for years and that restoring life to a community is something that puts a smile on their face.
"These guys believe and really support TAP and they don't do it for the media," he said.
"It's more exciting than a sack, a touchdown or an interception for these players in helping our students give back to Tuscaloosa. When our students see these athletes with them, it helps them to take pride in what they do."
Fitzpatrick and Foster were two names Rogers singled out that made a profound impact on the youth. Both guys are preseason All-American and All-SEC candidates for their efforts on the field, but Rogers is more so proud with how the two have conducted themselves academically.
"For Reuben, he's getting ready to graduate soon in December and you can't put a price on that," Rogers said. "Minkah Fitzpatrick has a 3.8 grade point average and both guys are constantly telling our students to don't get caught up in the hype and remain humble."
Moments like this will be what fuels both players, as they enter the 2016 college football season and academic school term. As for Lester Cotton, the experience was life-changing. The sophomore offensive guard, who is usually shy, opened up and shared his story with others.
To see Cotton step out of his comfort zone was priceless for Rogers.
"It almost brought a tear to my eye to see him interact in a passionate way," he said. "To work with him and watch his growth from being an introvert to being comfortable with talking to people is a powerful thing."
In six years, Rogers has taken middle and high schools students from Alabama and equipped them with the tools necessary to live a quality life.
"It's all about mentorship," he said. "To see these guys going from being taught by me to teaching their generation and others is the success life. Seeing guys like Minkah, Reuben and Lester being men of their word, showing respect and having values is what TAP is all about."
For more information on TAP, you can go to www.tapinc.us.
Social media handles for TAP:
Twitter: @TAPINC_
Instagram: https://www.instagram.com/tapinc_/
Facebook: https://www.facebook.com/TogetherAssistingPeople/?fref=ts
Stephen M. Smith is a senior analyst and columnist for Touchdown Alabama Magazine. You can "like" him on Facebook or "follow" him on Twitter, via @Smsmith_TDALMag