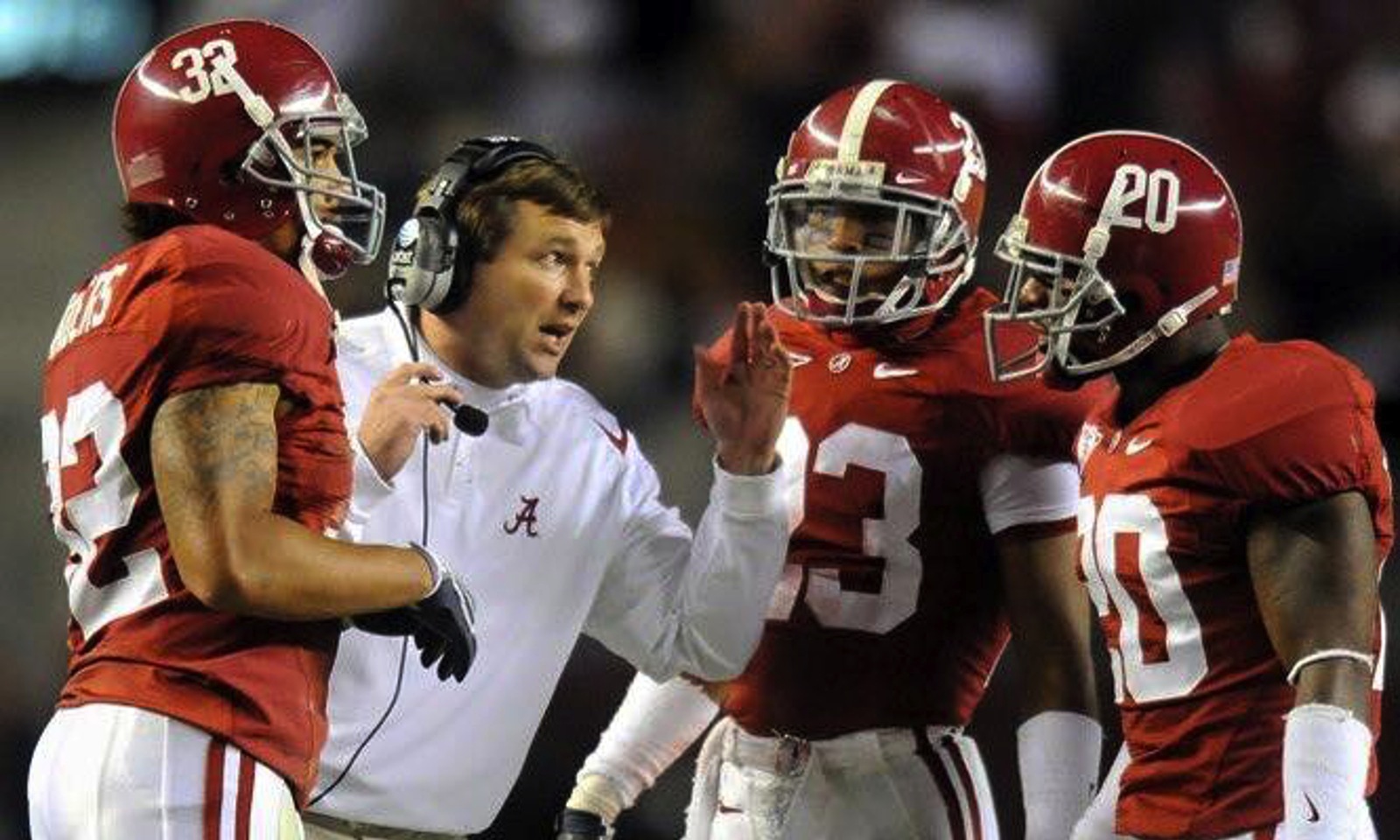 Former Alabama defensive back Robby Green held a successful skills camp last week (Saturday) in Birmingham, Ala., for the youth. Green had several supporters in attendance that helped coach all children that participated in the skills camp. Some of Green's supporters included current and former Crimson Tide football players Tony Brown and Justin Woodall. Hundreds of people attended the camp to support Green's program DPT, which focuses on the importance of being relentless.
The first portion of the camp was designed for young athletes between the ages of 6-12. The second portion of the camp was for the high school athletes. The group of children were anxious to learn more about the game of football and improve their skills.
As the head coach, Green made sure he properly demonstrated how to do each exercise. Tony Brown gave an introductory speech at the beginning of the camp, to help motivate the children and teach them the importance of respecting their elders. The coaches made the children do exercises specifically designed to improve their speed work, agility and position training. Green's girlfriend Mel hosted the concession stands which held drinks, chips, and candy for the campers. Each child left the skill camp with a shirt as a keepsake. I spoke with one of the campers at the end and asked him, "Did you enjoy yourself today?" The young man smiled and said, "Yes ma'am. I had a ton of fun doing what I love."
Green's passion is motivating the youth. He is not ashamed of his mistakes and aims to lead his successors in the right direction so they will make wise decisions. Green's work with the youth further illustrate the importance of his favorite word, relentless.
https://www.instagram.com/p/BIDFlOABTqq/?taken-by=mellowyellowww&hl=en
At the conclusion of an exciting session, yours truly of Touchdown Alabama Magazine caught up with Green for interview. The 2009 national champion discussed the purpose of his brand and how everything started.
Alexis McGraw is a writer/reporter for Touchdown Alabama Magazine. You can "follow" her on Twitter, via @AlexisMcGraw96.