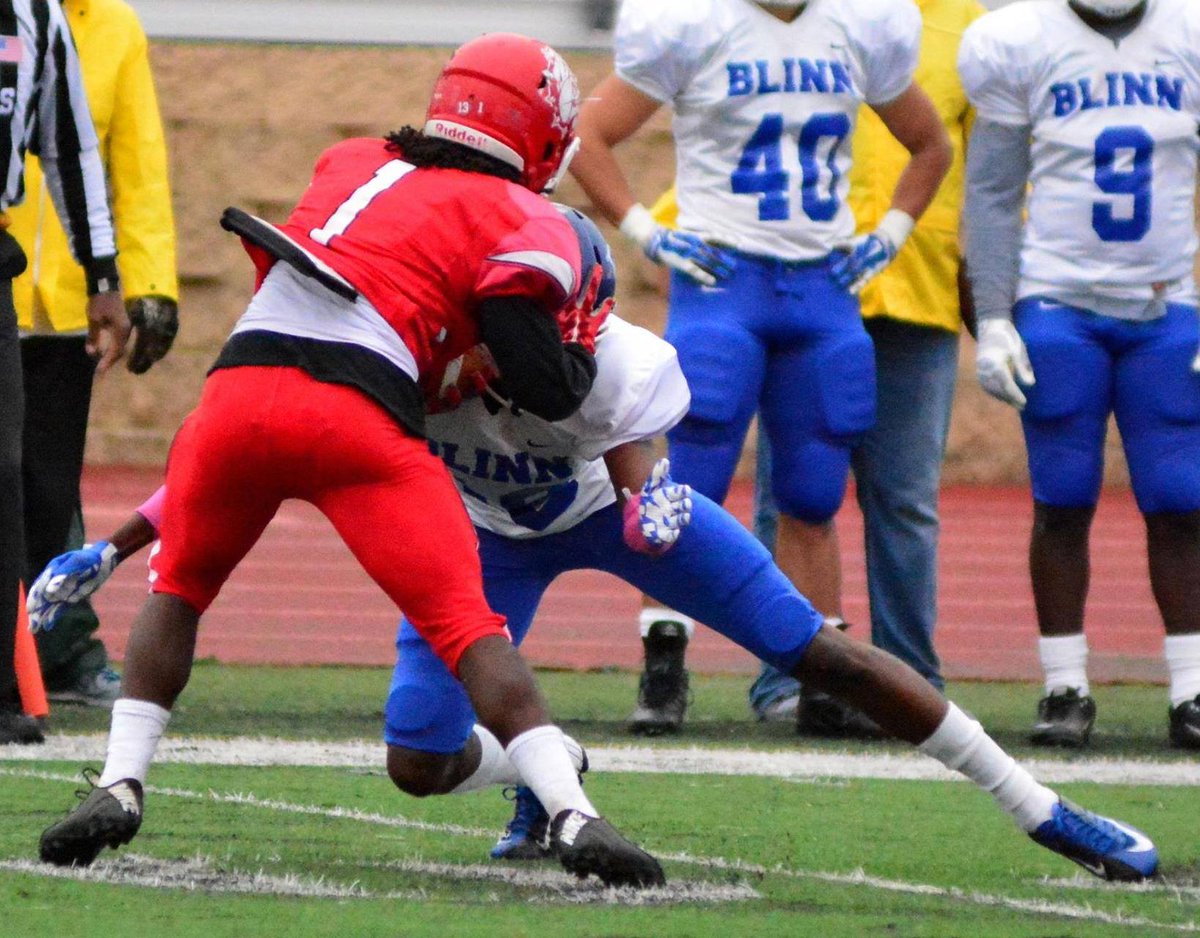 Jhavonte Dean, a 4-star cornerback out of well-known junior college, Blinn College in Texas was originally a 6'1″, 170 pound, 3-star prospect out of South Dade High School in Homestead, FL. After originally signing with Cincinnati in the 2015 class, circumstances changed, forcing Dean to take the JUCO route.
After spending two years at Blinn, Dean has grown to a 6'2″, 180 pound, 4-star cornerback that is now committed to The University of Alabama. The story was initially broken by Ryan Bartow, National Recruiting Director at 247Sports. He will have three years of eligibility to play two seasons for the Tide. As a freshman for the Buccaneers he recorded 18 tackles and 12 pass breakups.
Dean is rated as the No.1 junior college cornerback in America and rightfully so. He has been clocked in the 4.3s in the 40-yard dash, and turns his head on the ball well, something that takes practice and repetition. He can be an instant impact in Tuscaloosa with his JUCO experience and provide some more physical game on top of the bevy of defensive backs on the roster. Dean knew he was a priority for the Tide's coaching staff as wide receivers coach Billy Napier and head recruiter and tackles/tight ends coach Mario Cristobal led the way in his recruitment. Cristobal has always been known for pulling in top talent out of South Florida and just helped do it again by landing Jhavonte Dean.
The 4-star prospect becomes Alabama's 16th commitment in the 2017 class and is the lone defensive back in the class now as 4-star safety Xavier McKinney decommitted from the Tide last week. He chose Alabama over Miami, Florida, UCF and five other programs.
Justin Wagner is the Lead Recruiting Analyst for Touchdown Alabama. You can follow him on Twitter at @jwag718.