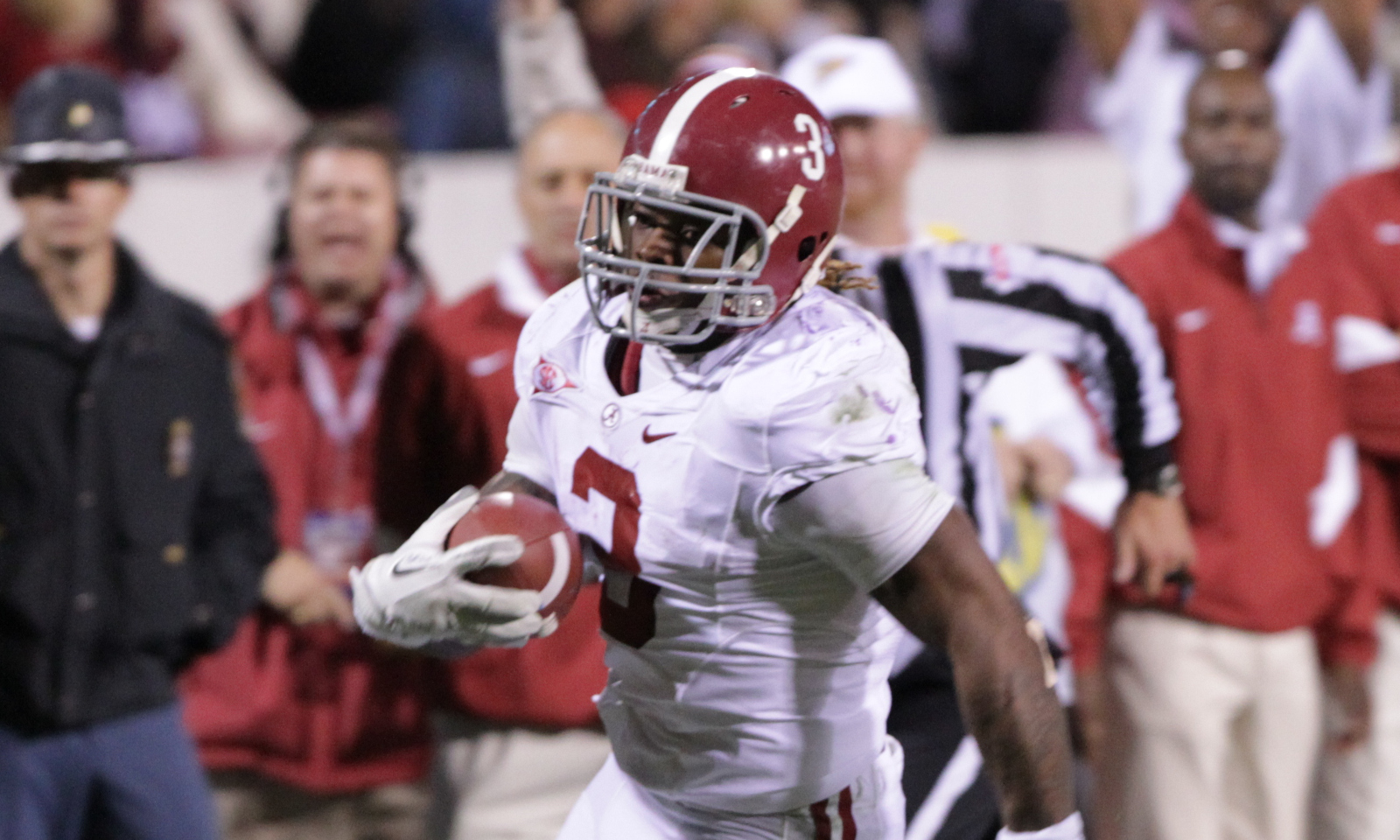 End of the Line? Trent Richardson Cut By Ravens
By: Larry Burton
To call the career that Trent Richardson had at Alabama great might be an understatement. He was all that with sugar on top and left college for the NFL with the highest of expectations just four years ago and today, he may have reached the end of the line in his NFL playing days.
Ozzie Newsome, general manager of the Ravens and a former Crimson Tider himself, has often reached out to former Tide players who need a second or in this case last chance to redeem themselves. In this case, it obviously didn't work out.
Today the Ravens tweeted: THIS STATEMENT that said Richardson was cut from the team and that they had added a wide receiver to the team to take his spot.
What happened? I asked this question around the same time last year and fans are still struggling with questions as to where things went wrong. In his rookie season with the Cleveland Browns, everything seemed to be going well. He rushed for 950 yards and looked every bit the part of the rising star, then things went South, quickly and publicly.
There were rumors of hard partying, porn films and more. Richardson will say someday his knee hampered him after that first year. He spent the next two years with Colts who paid a high price for him and got little result. He busted with Oakland the following year and just looked lost. In one famous replay, Richardson missed a hole you could drive a semi through and instead ran to the side where all the defenders were.
He became sort of a laughingstock over this and was promptly cut by the Raiders. But he got back into playing shape, last weight and looked like a rededicated player when the Ravens signed him for a "look see" deal, but apparently he didn't make the grade there too and is gone.
This is not the way it was supposed to have ended for such a talented running back and college star. Every season some star falls back to earth, but few thought Richardson would be among them.
While the NFL may over, there are other options for Richardson, other chances to redeem himself and only time will tell if, when and where that will all happen. He will always be a favorite to Alabama fans and will always be welcomed home when he comes to visit and maybe the stain of his NFL days will fade and folks will just remember him as the star he was in college ball.
Larry has been published in almost every media outlet for college sports and now primarily writes here for Touchdown Alabama. Follow Larry on Twitter for inside thoughts and game time comments at https://twitter.com/LBSportswriter
THANKS FOR SHARING THE LINK TO THIS STORY ON YOUR FACEBOOK PAGE OR A FACEBOOK GROUP YOU BELONG TO, FACEBOOK RESTRICTS HOW MANY PLACES WE CAN POST IT ON, SO PLEASE SHARE!