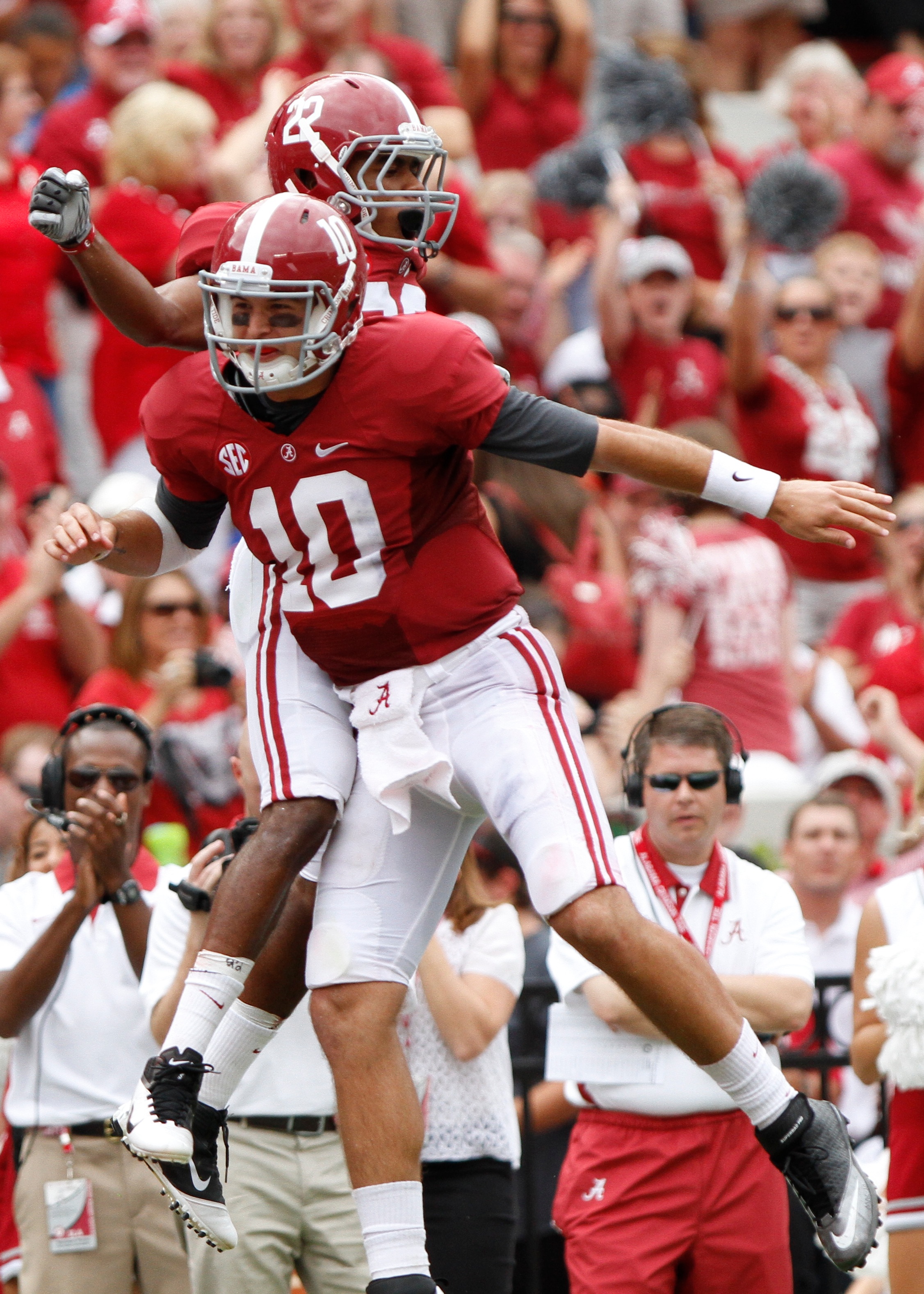 This Saturday at 2:30 p.m. the Alabama Crimson Tide will face the Western Kentucky Hilltoppers for their home opener after dismantling the USC Trojans last week in Dallas. However, on this date four years ago, the Tide took down Willie Taggert's (now the USF Bulls' head coach) budding team en route to their second-straight BCS Championship that season.
Looking back on that day, things did not go as planned as the Hilltoppers held both Alabama running backs Eddie Lacy and T.J. Yeldon to 36 yards and 25 yards respectively. In terms of total yardage, the Tide did not impress as they racked up a mediocre 328 yards of total offense. Alabama head coach Nick Saban was not too surprised after the loss and told the media, "This game ended up being a little bit like I expected it to be, and probably different from what a lot of people here expected it to be." While most fans see games such as this as a mere speed bump in the road to a championship, the truth is Saban takes each and every opponent seriously and deeply respected Taggert and the job he had done with the growing Hilltoppers program.
While nobody expects this week's game to be an upset akin to Mike Tyson and Buster Douglas — Alabama cannot take this team too lightly as they are coming off of a 12-2 season, which ended in a Miami Beach Bowl victory over former coach Taggert's Bulls.