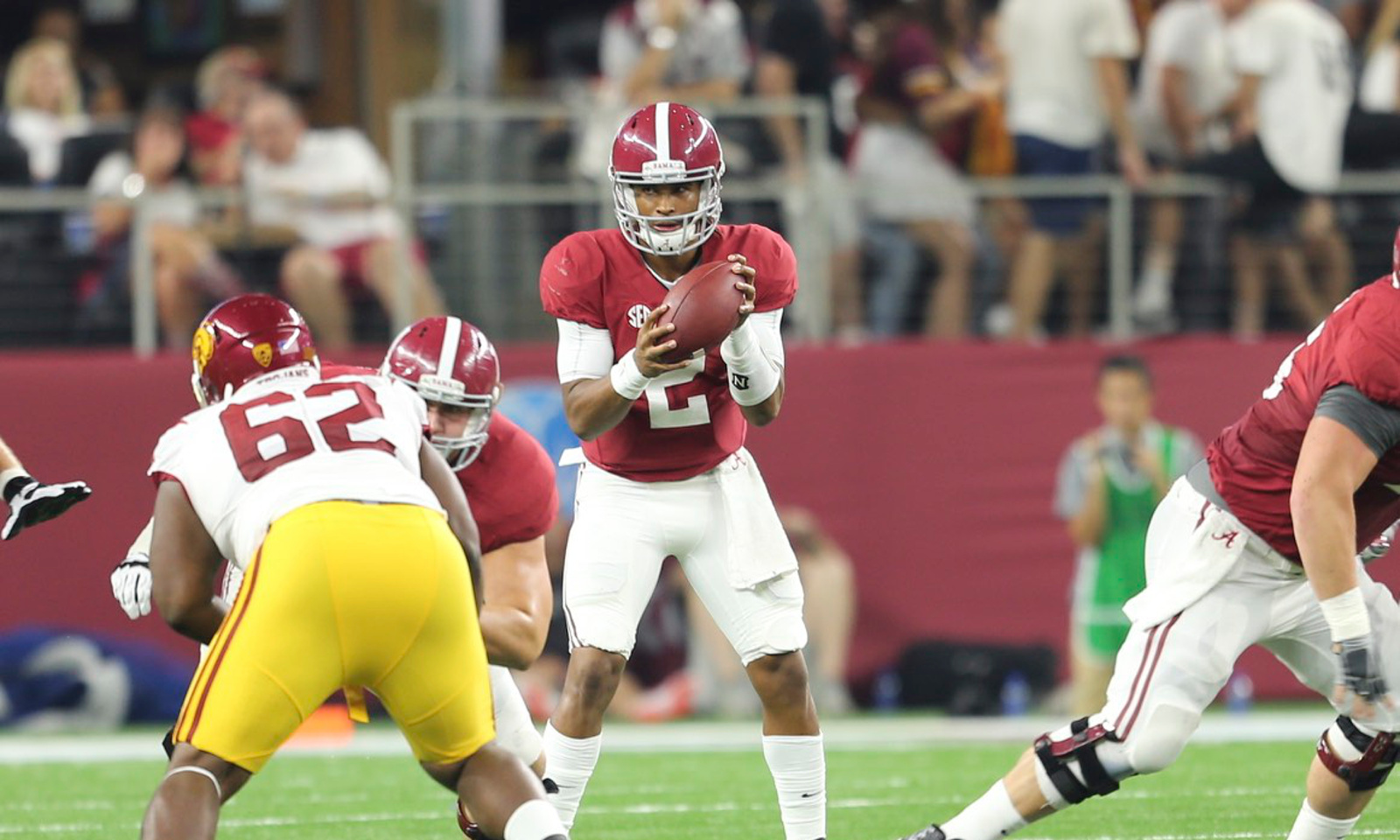 Alabama Crimson Tide true freshman quarterback Jalen Hurts has officially introduced himself to college football. His presence has excited the Alabama fan base and the whispers of legend status are spreading like wildfire for the Channelview, Texas product. After replacing redshirt freshman Blake Barnett after the second offensive series in the season opener last Saturday, all Hurts did was inspire the fans, his team, and his coaches with a level of poise and play-making ability unseen by a true freshman Alabama quarterback in years.
While Hurts may have won over the hearts of fans and teammates, the only person that matters in this love affair is head coach Nick Saban. Rewind the clock back to 2011 when then-redshirt sophomore AJ McCarron was battling redshirt freshman Phillip Sims for the top quarterback spot. Even after the first game against Kent State, Saban did not announce McCarron as the outright starter until after the Penn State game when he took every snap from under center.
This Saturday, the audition continues, and Hurts will have another shot to impress the Simon Cowell of college football in Saban. Should he do this, there will be no need to speculate as to who will be Alabama's quarterback for this year, and years to come.