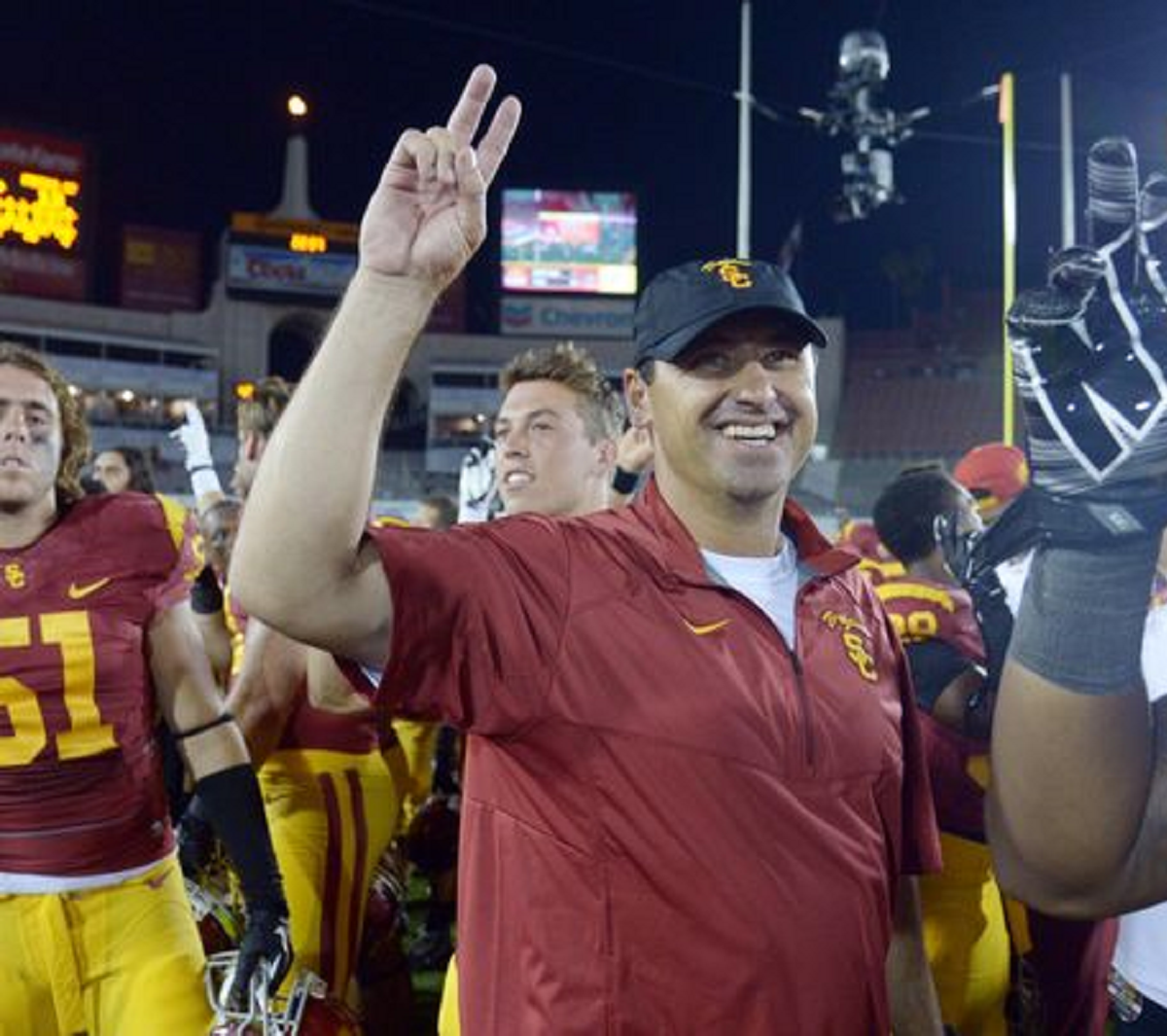 If you connect the dots, there's more to Sark's hire than just getting another coach to help out. Is this Kiffin's replacement?
Did Saban Bring Sarkisian in To Take Kiffin's Job if he's Hired Away?
By: Larry Burton
It's the elephant in the room and though many are thinking it, few have put it into the media, so here it is. Lane Kiffin has not only done a fabulous job for this his third year at Alabama, but he's won over a bunch of Alabama folks including me. Should the Tide prevail and be another championship contending team and yet another first year starting quarterback play on an elite level, teams, big teams, will come calling.
And if he accepts and it would have to be a great job to attract him, then it's certainly probable that Saban, in his infinite wisdom, has a plan B waiting in the wings. Sarkisian with a year of working with the team to know the players and their skill level ready to step in can be that plan B. Sark can bring in a slightly different view while still keeping the best of what Kiffin has put in place, plus like Kiffin, Sark is known to be one hell of recruiter.
Now since we're addressing elephants in the room, let's address Sark's previous job and the reason he was fired. It was not a secret that Sark had a problem with alcohol that seeped into more than his off time. Last season saw him lose his job and like Kiffin, a divorce was also filed. While many folks see a coach ready to be thrown on the ash heap, Saban sees the best of the man.
Saban is aware of all the past baggage that come with this hire. It's obvious that Saban's second chances extends to more than just his student athletes and as those second chances worked in the past with the players, you can also see that it worked in Kiffin's case too. No one can discount that Kiffin came with his share of baggage just as Sark is coming in with his.
But is there any better mentor than Saban to reform and re-focus Sark, who like Kiffin, when he's on his A game, is one of the best coaches out there?
And if the Tide can benefit from Sark as they have from Kiffin, then this is just another win win situation for everyone concerned. Nick Saban is the best in the business for more than just one reason and his second chance program is just one of many of the tricks in that deep wide bag of his.
Larry has been published in almost every media outlet for college sports and now primarily writes here for Touchdown Alabama. Follow Larry on Twitter for inside thoughts and game time comments at https://twitter.com/LBSportswriter
THANKS FOR SHARING THE LINK TO THIS STORY ON YOUR FACEBOOK PAGE OR A FACEBOOK GROUP YOU BELONG TO, FACEBOOK RESTRICTS HOW MANY PLACES WE CAN POST IT ON, SO PLEASE SHARE!