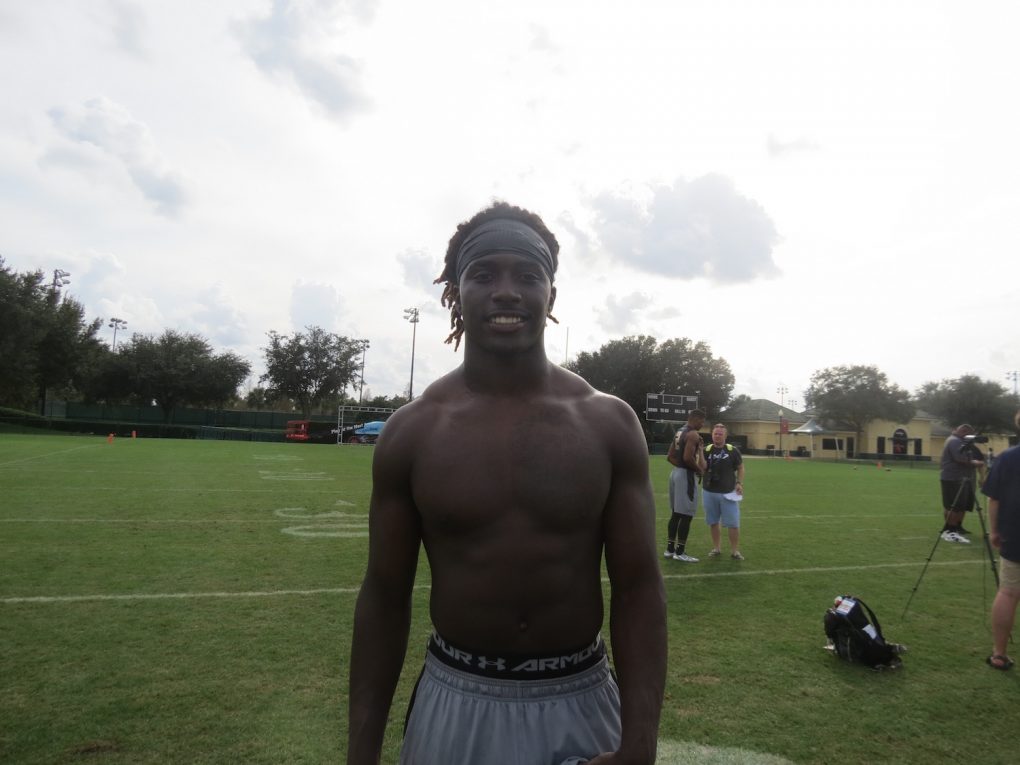 On a weekend where Alabama had over 100 visitors on campus, the biggest name of them all was 5-star linebacker Dylan Moses of IMG Academy in Bradenton, FL (originally from Baton Rouge, LA).
Moses has been a spotlight player since he was in the eighth grade at University Lab School in Baton Rouge and has had major Division I offers since then. And now, four years later Dylan Moses has shut it all down and committed to the Crimson Tide over LSU, Texas, Ohio State and 36 more schools.
He made the announcement via Twitter:
https://twitter.com/dylan1moses_/status/782673797950402561
Moses becomes the third top 5 player in the 2017 class to commit to Alabama, joining the nation'/ top player, RB Najee Harris and 5-star OT Alex Leatherwood. He is also the third linebacker in the class alongside Markail Benton and Vandarius Cowan.
Moses is the 21st commit in the Crimson Tide's class and you could say his future teammates are excited
Me @king_benton_ & @Dylan1Moses_ #LBU #SavagesWannaPlayWithSavages 🐘🏈

— VanDarius Cowan (@vandarius98) October 2, 2016
Welcome my boy😈 https://t.co/XMfB2vsu9J

— Trey sanders (@6sixGod_) October 2, 2016
So pumped to get to play next level with you my brotha! Roll Tide Roll baby🙏🏽🅰️🐘 https://t.co/UF9mhkzRNU

— Thomas Fletcher (@longsnapfletch) October 2, 2016
Let's Eat 💯 https://t.co/xrdxa3SkHY

— Jerry Jeudy⁴ (@jerryjeudy) October 2, 2016
Congrats lil brh @Dylan1Moses_ I saw it in your eyes yesterday.. 🤘🏾💯🐘 #TheProcess pic.twitter.com/a8bg6kdSKA

— Mack Wilson Sr. (@5mackwilson1) October 2, 2016
Justin Wagner is the Lead Recruiting Analyst for Touchdown Alabama. You can follow him on Twitter at @jwag718.