Recruiting
Moses, Benton and Cowan form terrifying trio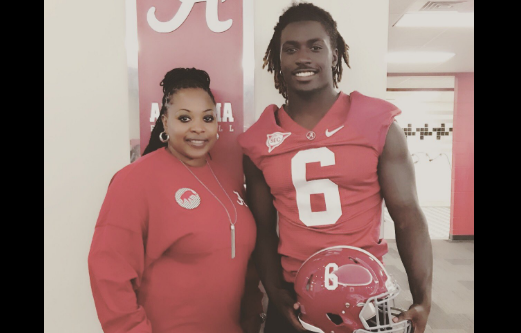 Alabama did it again. The rich got richer on Sunday, when 5-star outside linebacker, Dylan Moses (Bradenton, Fla.), committed to the Tide. He joins 4-star outside linebackers, Markail Benton (Phenix City, Ala.), and VanDarius Cowan (Palm Beach Gardens, Fla.).
Moses' commitment shook up the Twitter world.
https://twitter.com/Dylan1Moses_/status/782673797950402561
https://twitter.com/Dylan1Moses_/status/782681130239680516
Moses visited Bama for their game against Kentucky this weekend. After he committed, the Baton Rouge native cancelled all other visits.
So, there's a big question to answer: What does Alabama do with these three outside linebackers? Here are some possible scenarios.
Markail Benton
At about 6'2″, 237 pounds, Benton is a tackling machine. He's a quiet leader and isn't afraid to stick his nose in the mix to make a play. He's very instinctive. I see him developing into an inside linebacker and playing in a role similar to Reuben Foster. I think he's most effective here, instead of on the outside. He can be a leader in the middle for the rest of the linebackers.
Dylan Moses
This kid is so good he has leverage to kind of decide where he wants to play. That being said, he's fully committed to coach Saban and this program. They'll make him into a Jack linebacker who will cause all kinds of headaches for a defense. Moses has the ability to rush the passer, stop the run and cover the pass. He's so versatile.
VanDarius Cowan
This is my personal favorite player out of the group. Cowan is a 6-foot-4, 230-pound outside linebacker with a motor. He runs a 4.65, and can disrupt any quarterback. I see him as a true monster pass rusher similar to Tim Williams, or Ryan Anderson. He's a vocal leader, and he's going to be a presence on the field.