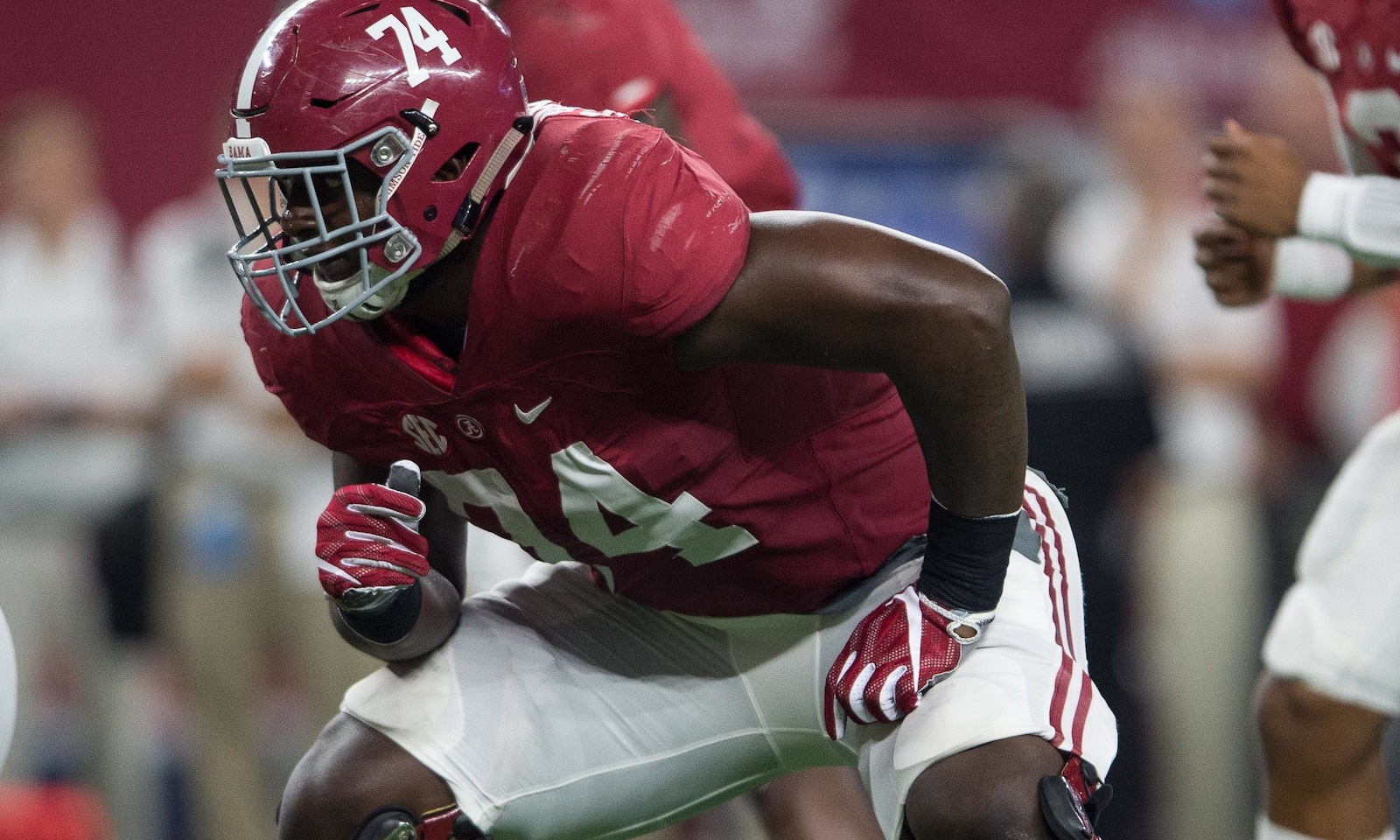 It's no secret that Alabama offensive coordinator Lane Kiffin is as talented as they come as it pertains to play calling. However, he has taken his fair share of criticism during his three years for failing to run the ball more — primarily when that option appears to be favorable.
In the second quarter against the Kentucky Wildcats, the proverbial light bulb seemed to have gone off for Kiffin during a 7-play 61-yard scoring drive in which all plays were runs. Not only were they all called run plays, they were ALL ran to the left side of the line where future first-round NFL Draft pick Cam Robinson lines up at left tackle.
Immediately after the touchdown, Robinson was shown by the ESPN cameras shouting to the Alabama sideline some words that expressed his fervor for running the ball. Take a look at Robinson's message last night. He may be on to something.
This is what Cam Robinson has to say about the offensive game plan. https://t.co/eyue8nsDGz

— Touchdown Alabama (@TDAlabamaMag) October 2, 2016