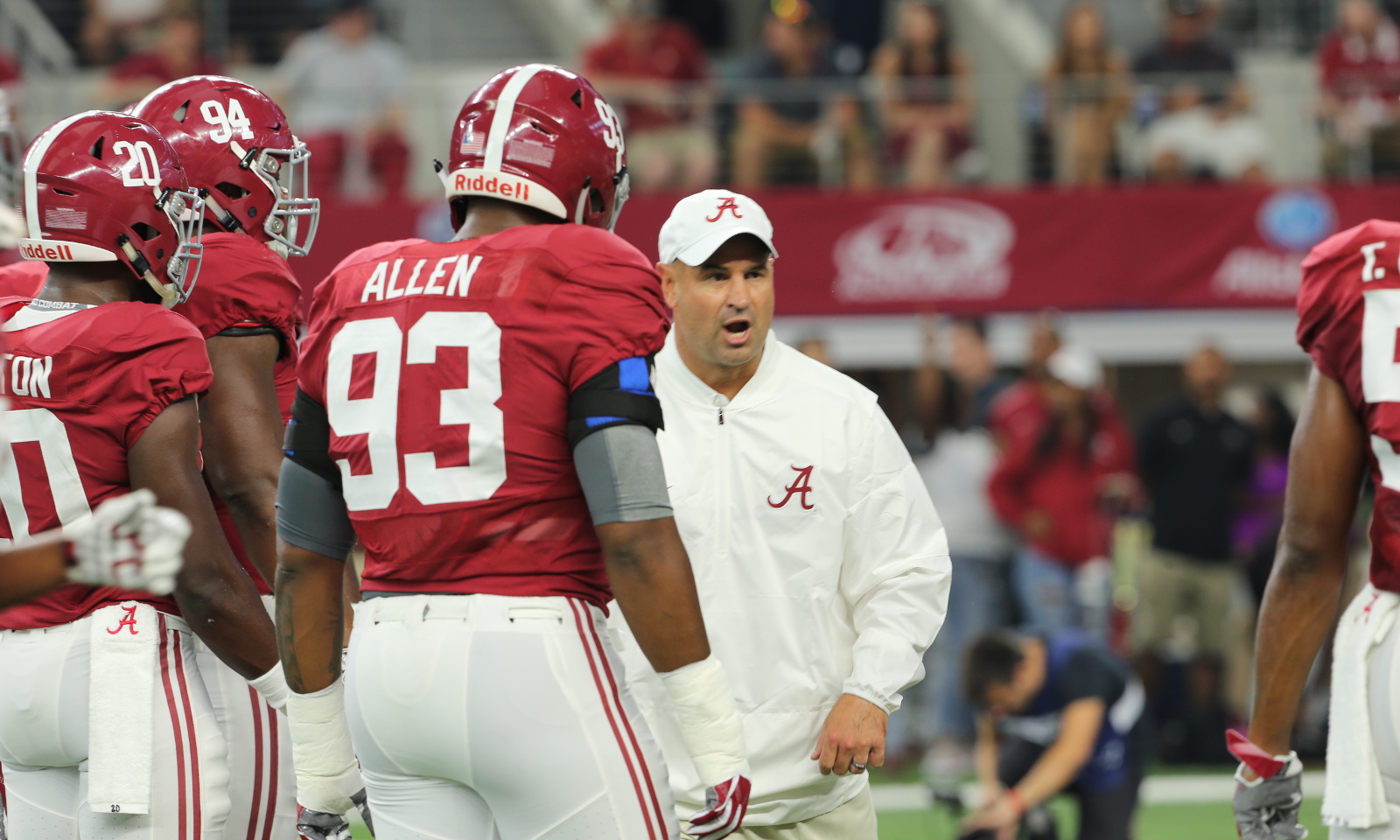 Alabama has faced a brutal stretch the last few weeks, but the team finally has a chance to relax and get healthy heading into the final part of the regular season.
The Crimson Tide has started 8-0 for the first time since 2013 after stumbling early against Ole Miss in both 2014 and 2015. While the schedule should lighten up a little bit following the upcoming bye week, games against LSU (5-2) and Auburn (5-2) still wait on the horizon.
The next two weeks of recovery will be crucial to the Crimson Tide's success for the rest of the season. The defense lost All-American safety Eddie Jackson to a season-ending leg break this past weekend against Texas A&M, but the team having two weeks to prepare his replacement heading into a showdown with LSU on November 5th is a fortunate break for the defending national champions.
Over the course of this season, Alabama has seen key players such as Damien Harris, Calvin Ridley, ArDarius Stewart, Reuben Foster and Minkah Fitzpatrick go down with some type of injury, and while none of those injuries appeared to be too serious, the bye week couldn't come at a better time.
Here is a look at Alabama's remaining schedule following the bye week:
Alabama @ LSU – November 5th
Alabama vs. Mississippi State – November 12th
Alabama vs. UT-Chattanooga – November 19th
Alabama vs. Auburn – November 26th
The Crimson Tide will travel to LSU and then close the season with three straight home games. If the team can finish the season strong and earn a trip to the SEC Championship, it's looking more and more likely that they will either face former Alabama offensive coordinator Jim McElwain and the Florida Gators or have a rematch against the Tennessee Volunteers. Either way, the road to the college football playoffs will continue to be a tough one for both Alabama and their opponents.