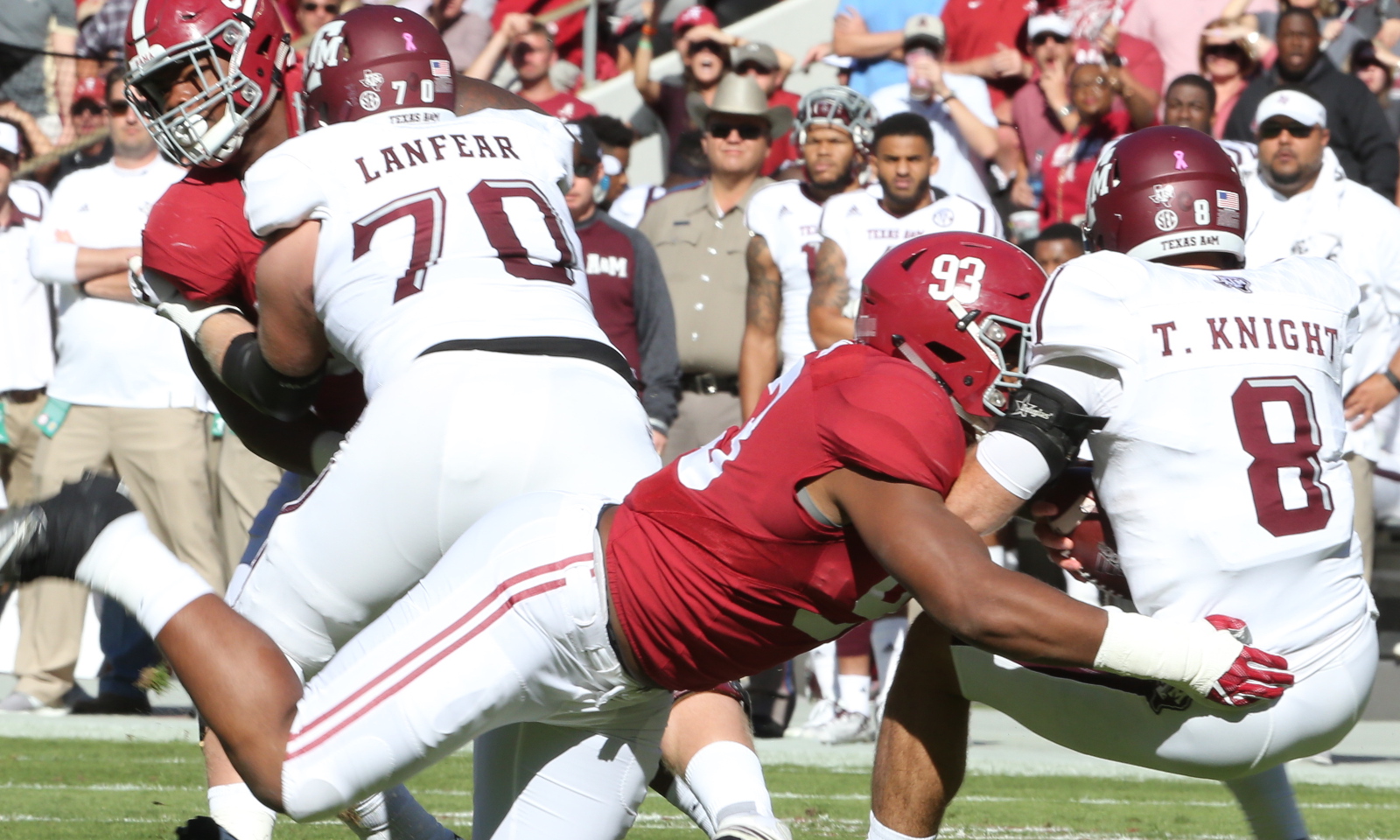 He may not leap tall buildings in a single bound, but Alabama's Jonathan Allen is definitely the Clark Kent of this Crimson Tide defense. With 8 games under his belt so far this season, he currently has six sacks, and two defensive touchdowns — as a defensive lineman.
Many believed the departures of A'Shawn Robinson and Jarran Reed would be tough for this year's defensive line to overcome. However, Kent, Allen came to the rescue and decided to unselfishly return for his senior year believing he still had unfinished business to attend to, and in turn better himself for the NFL career that lies ahead.
The Superman label is apropos in so many ways being he helped save Alabama's defensive line depth, as well as doing whatever it takes to get to the quarterback — even if it means flying through the air to do so. He doesn't have X-Ray vision (that we know of), and he's not faster than a speeding bullet, but to this team, he's worthy to place the proverbial "S" on his chest. Take a look below to see just why.
Sack!! Jonathan Allen pic.twitter.com/H4pKirggFq

— BamaVideo (@BamaVideo_) October 22, 2016