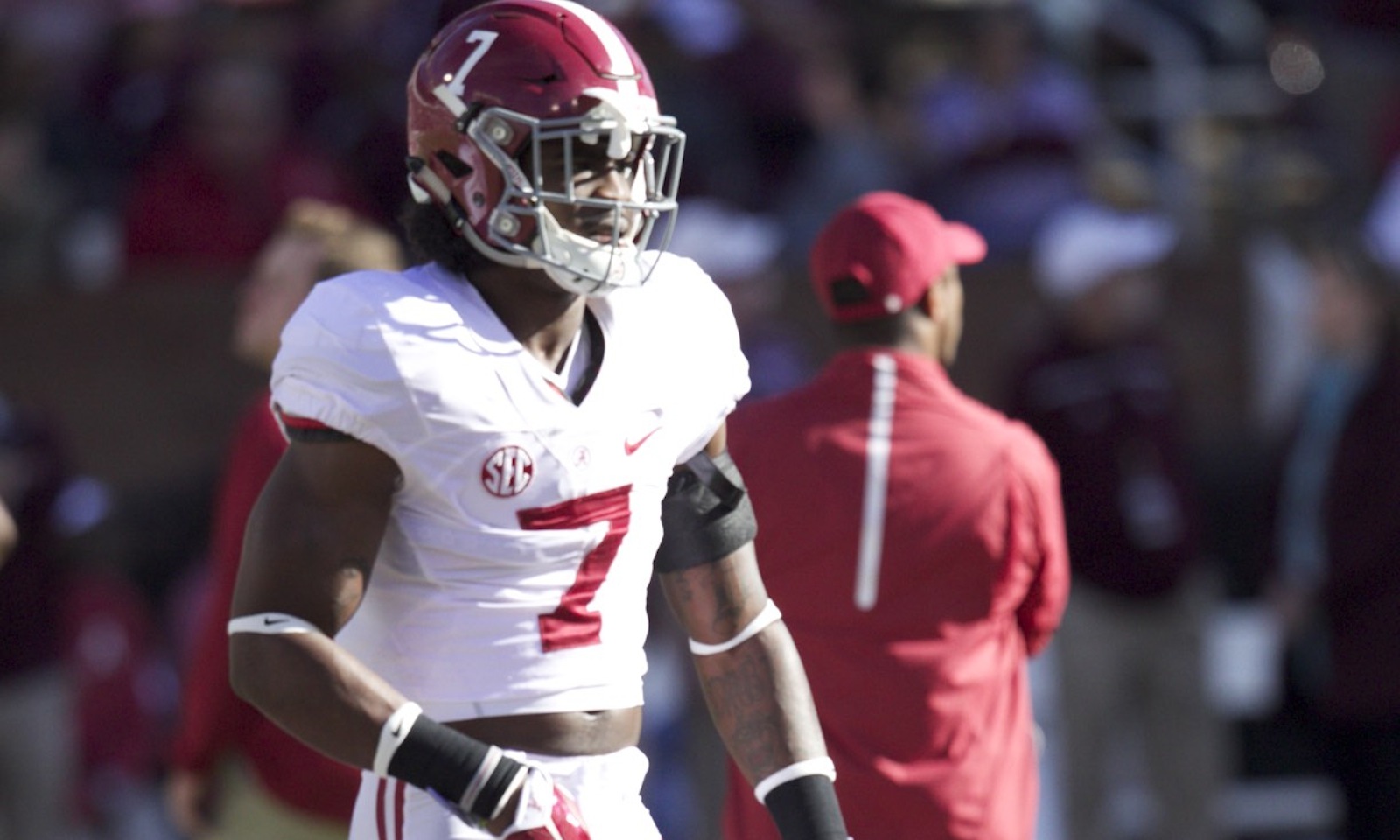 The Alabama Crimson Tide experienced a terrible loss when Eddie Jackson exited the Texas A&M game with a fractured leg. Since making the move from corner to safety, all Jackson has done is return three interceptions for touchdowns, and become the voice the young secondary has needed to ensure Nick Saban's proverbial baby is ran correctly. Now that he is out, a new man must take the reigns and pick up where Eddie left off.
Enter, Tony Brown.
For those who remember, Brown was a prized recruit from Beaumont, Texas who doubled in Track & Field. He came in as a cornerback and unlike his fellow five-star mate Marlon Humphrey, Brown saw the field early in 2014. The results were mixed as Brown was not fully ready to step in as the starter, and finished the season as a backup.
The following year was meant to be a breakout season for Brown as he and Humphrey would both help lead the secondary and become a tag-team duo for the next couple of years at least.
Well, that didn't happen.
A guy by the name of Minkah Fitzpatrick stepped in and eliminated any chance of Brown and Humphrey being on the field at the same time.  Not only that, Brown has been a permanent member of Saban's doghouse one would think he has on-call room service. Despite the issues last year, it was believed Brown would surely get his shot this year, but a four-game suspension kept him from making an early impact once again.
Now, none of that matters.
Brown has everything this team needs to fill in for Jackson. Brown is as physical of a specimen you could find as if God specifically created him to play football. The athleticism is there. The speed is there. The physicality is most certainly there. If you need a reminder as to what Brown can do outside of special teams, simply look back to the Mississippi State and Charleston Southern games last year when Brown effectively filled in for Fitzpatrick.
While nobody wanted Jackson to lose his last season of eligibility to injury, including Brown, this could not be a better opportunity for someone whose career has been much maligned and criticized for all of the wrong reasons.
Alabama needs Brown more than ever. His teammates need him to fill a deep hole left by the injury to Jackson. Brown, needs to redeem himself for the mistakes he's made and family, friends, and teammates he has let down for his previous actions and decisions.
His time starts now.