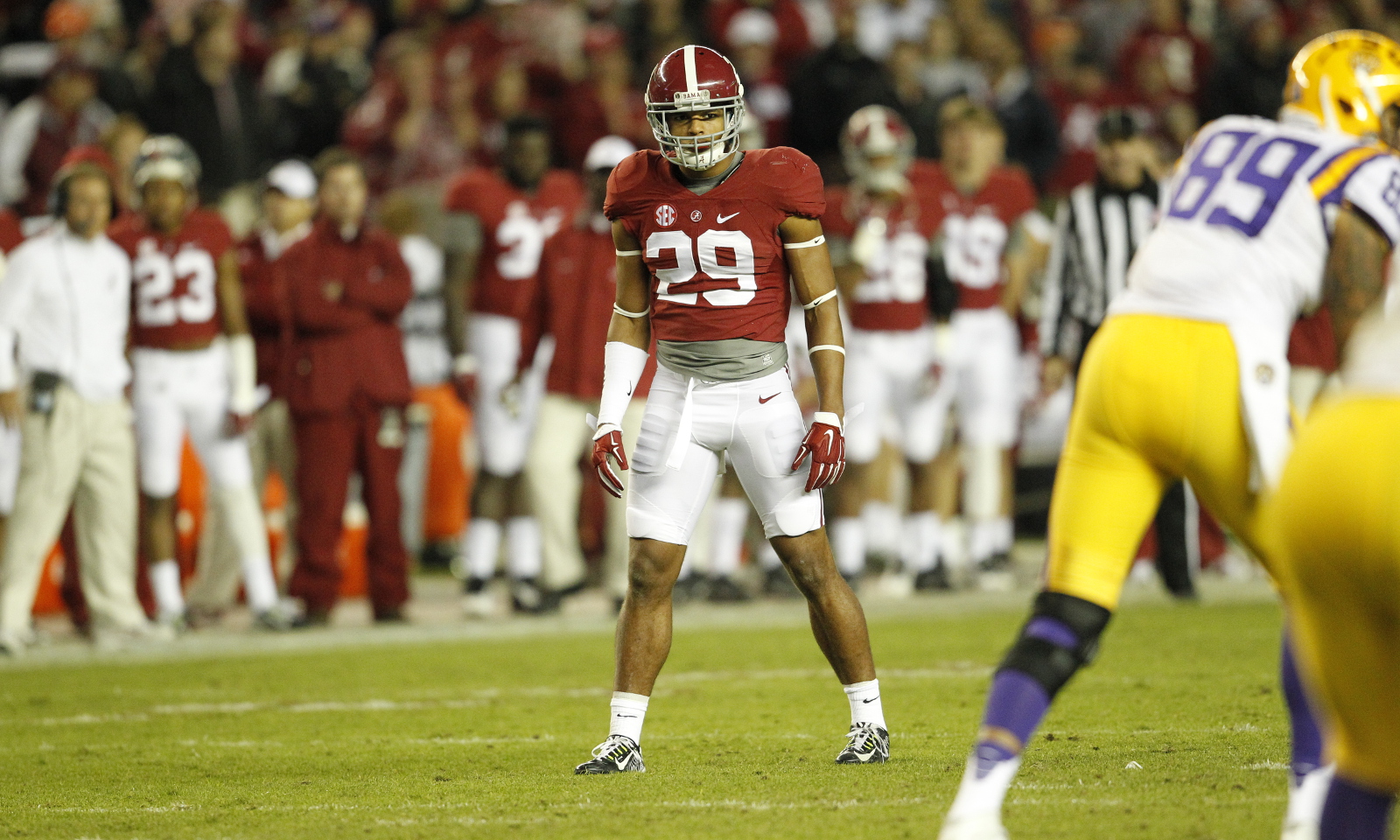 A challenge has been accepted by Alabama defensive back Minkah Fitzpatrick. Exactly what that is? I'll get to that in a minute. However, the timing in which he decided to let the world know he indeed was ready for this "challenge" is intriguing being it came less than two days after fellow defensive back Eddie Jackson had been ruled out for the duration of the season.
The challenge is not that difficult to figure out. Jackson was clearly the leader in the Alabama secondary and his presence helped elevate an already talented group into one of the better units in the conference. Now, with Jackson out, someone needs to step in and fill the void left in terms of leadership and overall dependency.
This is what Fitzpatrick is referring to.
In times of adversity, there are moments when it requires one to stand up and take the lead. In this situation, Fitzpatrick realizes his standing in the secondary as a multifaceted player — and one who is a candidate for the Thorpe award — should take it upon himself to assume a leadership role. This is part of the process that Nick Saban preaches. The "Next man up" mentality is one many Saban-led teams have embodied and excelled despite adverse situations.
Fitzpatrick, like his teammates would never wish what happened to Jackson in a million years. However, when the opportunity for growth and leadership calls, it is incumbent for one to answer the bell. Fitzpatrick appears ready and willing to do so.