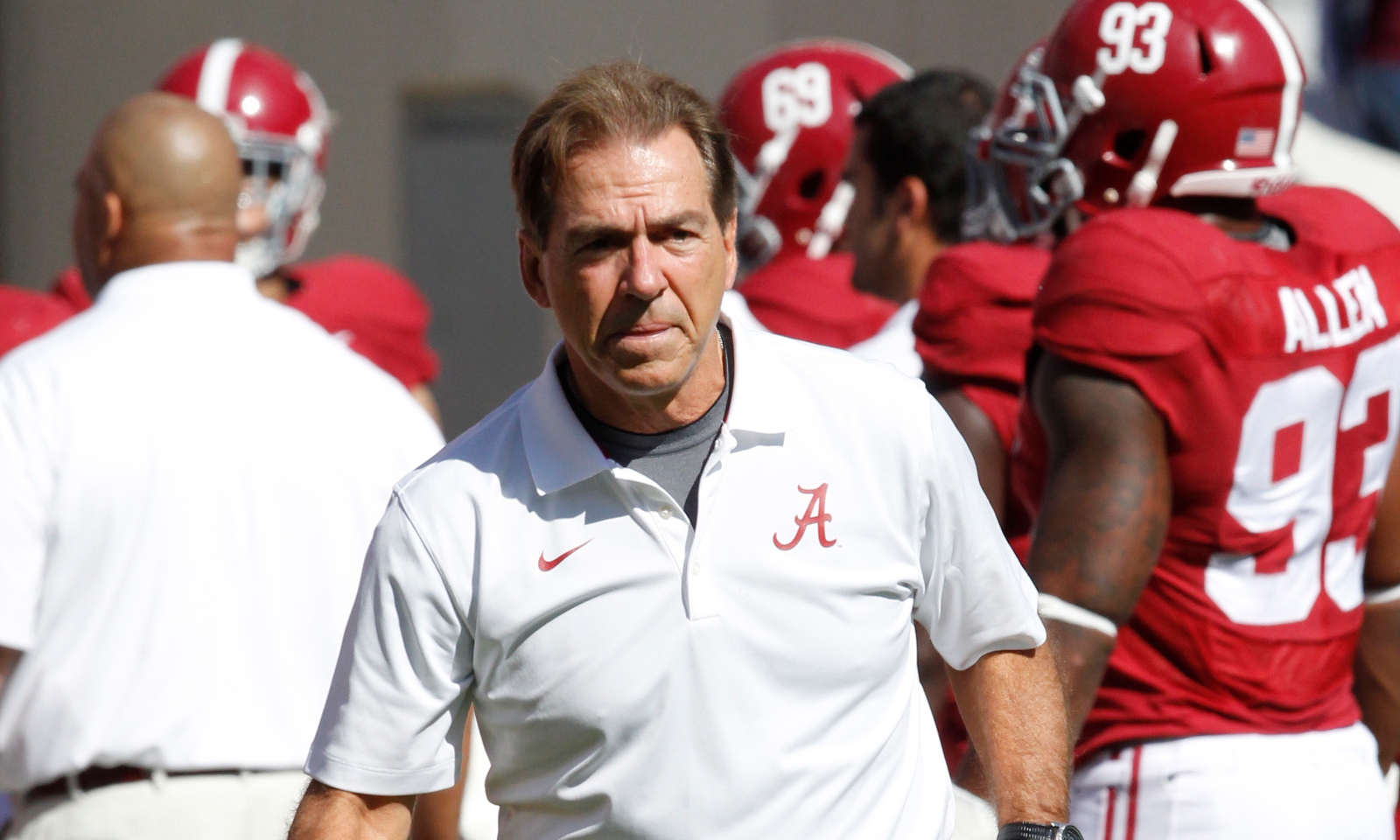 Here's a list of things that Nick Saban can now do if he chooses now that he's turned 65. See if you find some you think he should do.
Now That Saban's 65…
By: Larry Burton
Well Nick, Happy Birthday! You just turned 65. Given your earnings over the last several years you have several options at your disposal right now. Hey, here are your choices.
1. Given your new birthday, you can now retire and draw $2639 a month from Social Security. Sweet!
2. You can wait for Terry to hit that age too and with her check too, you could be pulling in about $3500 together! Hey, that'll pay the light bill and and the pantry every month.
3. You can sign up for medicare and get a free physical! Depending on the doctor and what they include in the physical, you may have the following checked free of charge: vision, bone mass, cardiovascular, general health, blood pressure, and more.
4. Cash in on big discounts from lots of companies and programs:
· Boston Market offers 10% off
· Taco Bell offers 5% off and/or a free beverage
· Rite Aid offers a 25% discount off the first Wednesday of each month
· Alaska Airlines offer 10% off
· American Airlines offers several discounts
· InterContinental Hotels Group offers various discounts
· Southwest Airlines offers many discounts
· United Airlines offers numerous discounts
· U.S. Airways offers varied discounts
· Carmike Cinemas offers 35% off
· AT&T offers their special Senior Nation 200 Plan for $29.99 a month
· Verizon Wireless offers their Verizon Nationwide 65 Plus Plan for $29.99 a month
· AARP Membership Discounts – Membership is only $16 a year and worth it for the discounts.
5. Start drawing on those 401k and retirement plans you have. Man, you're on easy street!
But for Alabama fans, please consider the following:
6. Start working toward breaking Joe Paterno's record of coaching until 85.
7. Start working on breaking John Gagliardi's college football win record of 489 wins. You're just at 199 right now and have a way to go.
8. Work on tripling the record of college football division one championships by a coach, five down, 13 more to go.
What ever you choose, we at Touchdown Alabama Magazine wish you a Happy Birthday and many, many more.
Larry has been published in almost every media outlet for college sports and now primarily writes here for Touchdown Alabama. Follow Larry on Twitter for inside thoughts and game time comments at https://twitter.com/LBSportswriter
THANKS FOR SHARING THE LINK TO THIS STORY ON YOUR FACEBOOK PAGE OR A FACEBOOK GROUP YOU BELONG TO, FACEBOOK RESTRICTS HOW MANY PLACES WE CAN POST IT ON, SO PLEASE SHARE!