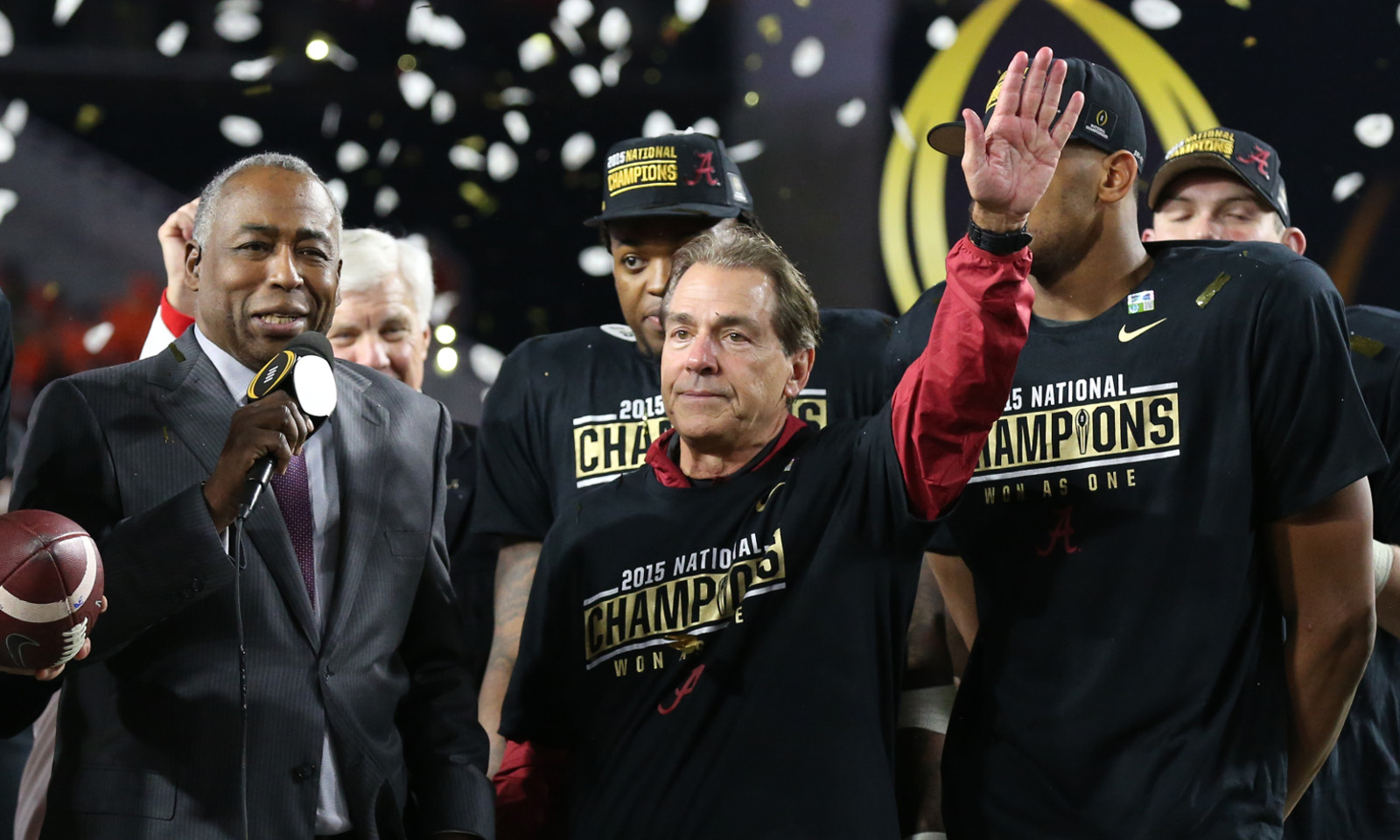 Move over Washington Huskies. The Texas A&M Aggies are currently sitting in the fourth and final spot of the College Football Playoff.
Kevin Sumlin's squad has suffered one loss to Alabama, who currently is ranked No. 1. The playoff rankings are as follows: 1. Alabama 2. Clemson 3. Michigan 4. Texas A&M 5. Washington 6. Ohio State 7. Louisville 8. Wisconsin 9. Auburn 10. Nebraska.
When asked why Texas A&M was put ahead of Washington, College Football Playoff chairman, Kirby Hocutt, told ESPN the following: "The committee believes that Texas A&M, at this time, has played a stronger schedule than Washington."
It's pretty impressive that two SEC West teams are in the playoff picture, and it goes to show that strength of schedule does matter. Suffering a loss to a team like Alabama may not be a bad thing if you have quality wins, which A&M does.
As for Alabama, they need to watch out for Auburn. One would have to think that if they upset the Crimson Tide, Gus Malzahn's Tigers may be playoff bound. It would be interesting to see Alabama square off against the Aggies again, this time with much more at stake.