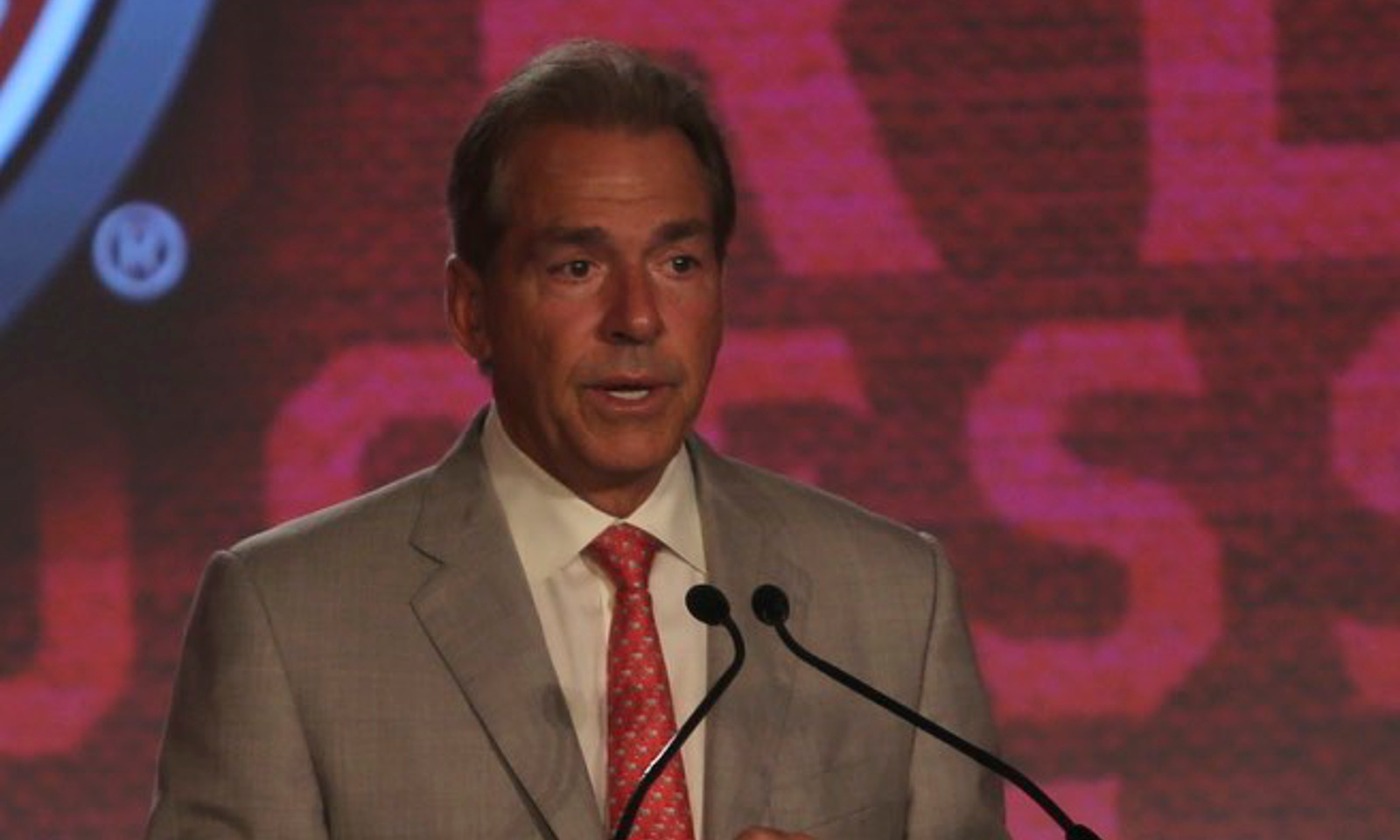 Alabama head coach Nick Saban has said some interesting things over the years that have caused many to scratch their heads and question whether he indeed was human or a machine. Saban once again gave credence to the latter theory during his weekly press conference when asked about the election on Tuesday.
Saban's response? "It was so important to me that I didn't even know it was happening…We're focused on other things here."
Surely one can surmise that Saban probably mailed his vote in at some point, but unlike many Americans, he was not glued to media networks (literally) listening to reporters regurgitate the same information for hours until an announcement of victory in the wee hours of the morning.
No. Saban, was in his office, working, focusing on other things more important. As he should.
There's a reason he has five national championships and on his way to a possible sixth.