Nick Saban
Saban not thrilled about early signing period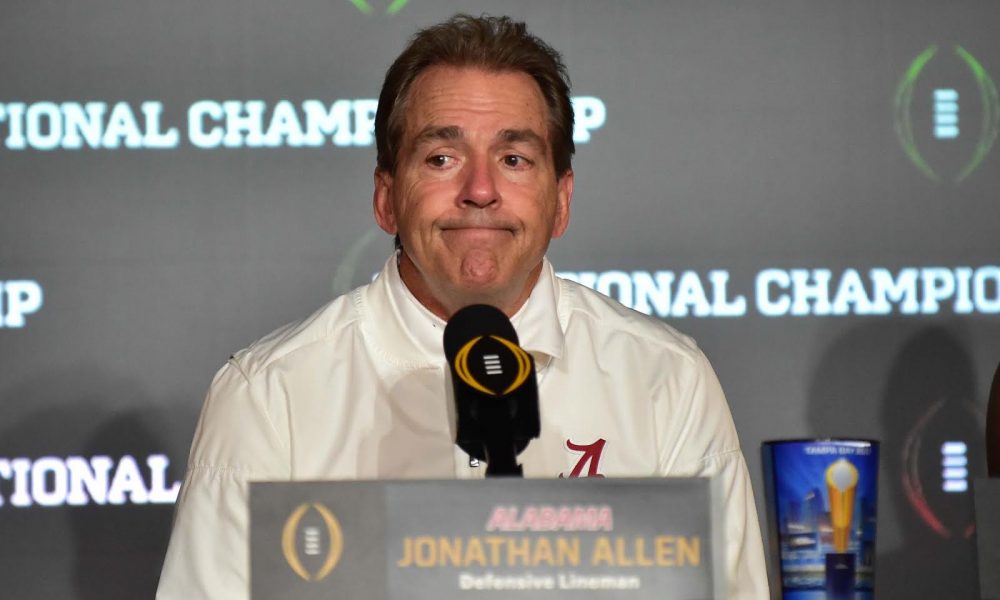 Coach Nick Saban is not at all happy with the early signing period that starts this year. In fact, he is less than thrilled about it. So much so he voiced it again at the SEC meetings in Destin, Florida. He reiterated that there is a phobia that "someone has an advantage" as the excuse for an early signing day in the first place. He also said he did not like the idea of coaches being hired for collegiate camps.
He also talked about how he did not think it was beneficial to the high schoolers or to the athletic departments of the schools. He pointed out the fact that many schools will have to schedule visits as early as the summertime when many players on summer vacation. He also said that it will cause more players to come during the season and stated that it is not always the best time for prospects to be on campus for visits.
The biggest thing he tried to project to everyone in attendance was he felt that many of those athletes that seem to really perform at a higher level towards the end of a season like Josh Jacobs, would be at a disadvantage because most teams would have already given out their scholarships during the early signing period in December.
The early signing period starts this year from December 20 to December 22
Ty Pulliam is a recruiting analyst and a contributing writer for Touchdown Alabama Magazine. You can follow him @TDAlabamamagTy