Recruiting
In-state 3 star Defensive Line recruit heads to Tuscaloosa for Camp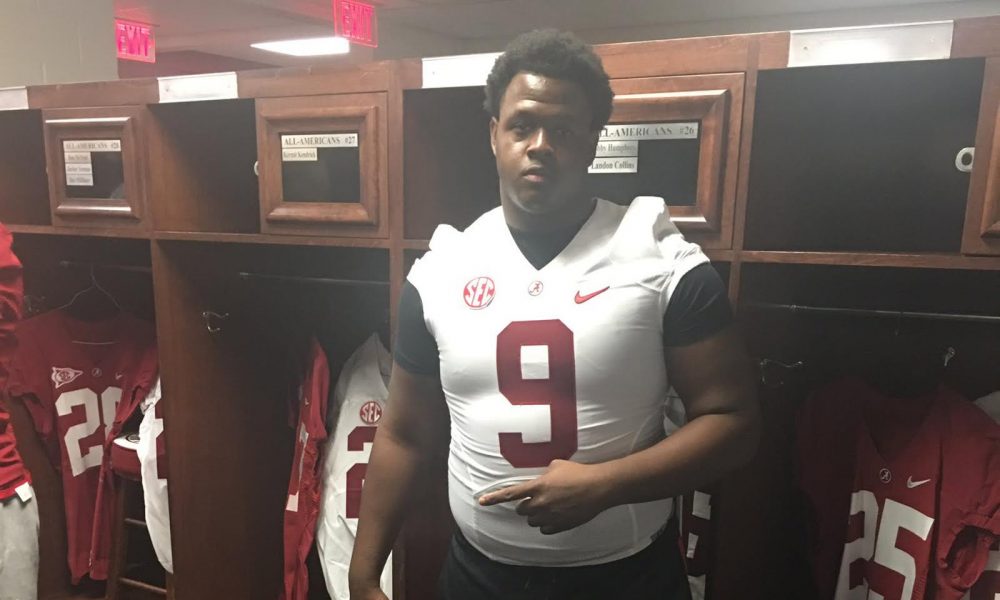 Birmingham, Ala. — Three-star recruit Allen Love is on his way to the Capstone and he has his eyes set on one thing: a scholarship offer. Next Monday he will be on campus in Tuscaloosa to practice and scrimmage against some of the most elite offensive linemen in the country. All he has got to do is show off his skill set and he will more than likely receive one. Does he think he will? Confidence is definitely in this young man's wheelhouse.
Per Drew Champlin of AL.com, he stated: "I'm going to go up there, do my thing, and come back that Monday with an offer." Love, who is 6'2″ and weighs 290 pounds, attends Huffman High School and has Ole Miss as his number one school right now. However, he has grown up a lifelong Alabama fan and said that he would be hard to pass up that offer. He has been quoted via AL.com as saying, " It's going to be hard (not to commit right away)"  "That's going to take a big part of me. That's a childhood dream and something I've been dreaming about since I was five. That would be a great feeling, to say I could go to Alabama and play for a team that has won numerous championships."
We will have to keep our ears to the ground to know how he performs in camp. At Alabama, media personnel are not allowed to attend camp session. Maybe his boyhood dream will come true.
Ty Pulliam is a recruiting analyst and contributing writer for Touchdown Alabama Magazine. You can follow him on Twitter @TDAlabamamagTy.