Recruiting
Trey Knox is coming to Tuscaloosa, has drawn eye opening comparison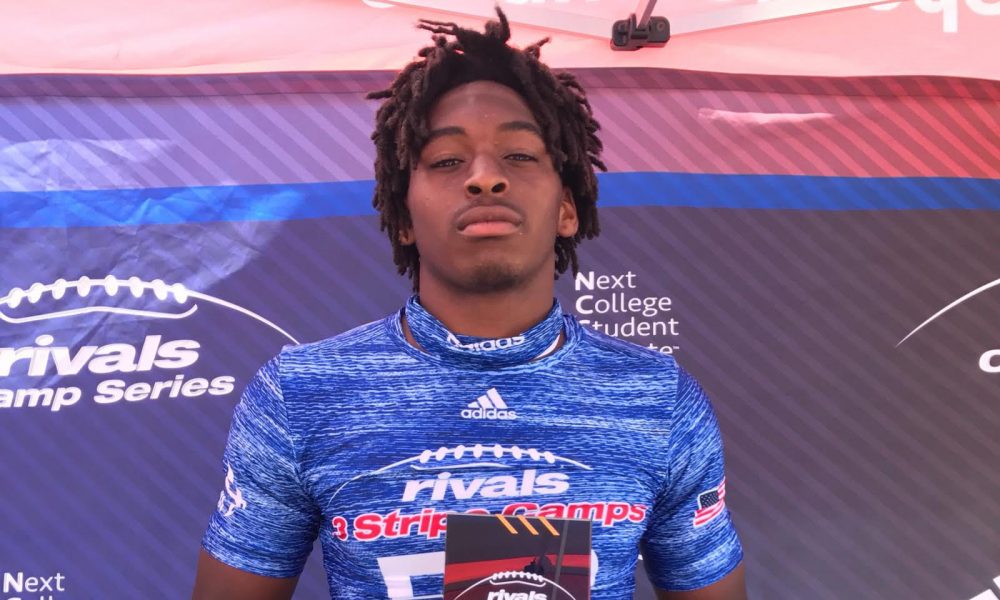 Trey Knox is on his way to the capstone for camp and there's a comparison attached to him that will widen your eyes. The 4-star  and class of 2019 receiver out of Murfreesboro, Tenn., has been compared to former Alabama national champion and current Atlanta Falcon, Julio Jones. He has not had an offer extended to him by the Tide as of yet, however, many recruits get offers that can be accepted after camp and the Tide has extended their invitation to him personally.
Alabama will be in a battle between two schools that are competing really hard against one another for his commitment. They are the Buckeyes out of Ohio State and the Florida Gators. He was seen sporting around some Buckeye receiving gloves at the Cam Newton 7-on-7 tournament in Atlanta. He says that Ohio State and Florida are going to be tough to beat. However, there is still the matter of not having a scholarship offered by Alabama.
Knox grew up a Florida fan and is eyeing them pretty heavily. His trainer is former Florida receiver Lorenzo Spikes and Knox says that he and Florida Coach Jim McElwain have a decent relationship, saying they have been in contact fairly regularly. He also has stated though that he himself has also been in contact with Alabama.
The only school that can change his mind between Ohio State and Florida and can get him thinking elsewhere, is Alabama. He cites Alabama being in the top five rankings every year and that is an elite program as to why his attention could change. He acts as though he would feel really blessed to receive an offer from an Alabama. Wherever this young man ends up, they will have yet another weapon on offense. Alabama fans will be remarkably excited if he receives an offer after being compared to Julio and if he receives and takes an offer, we all hope he can play like him too.
Ty Pulliam is a recruiting analyst and contributing writer for Touchdown Alabama Magazine. You can follow him on Twitter @TDAlabamamagTy