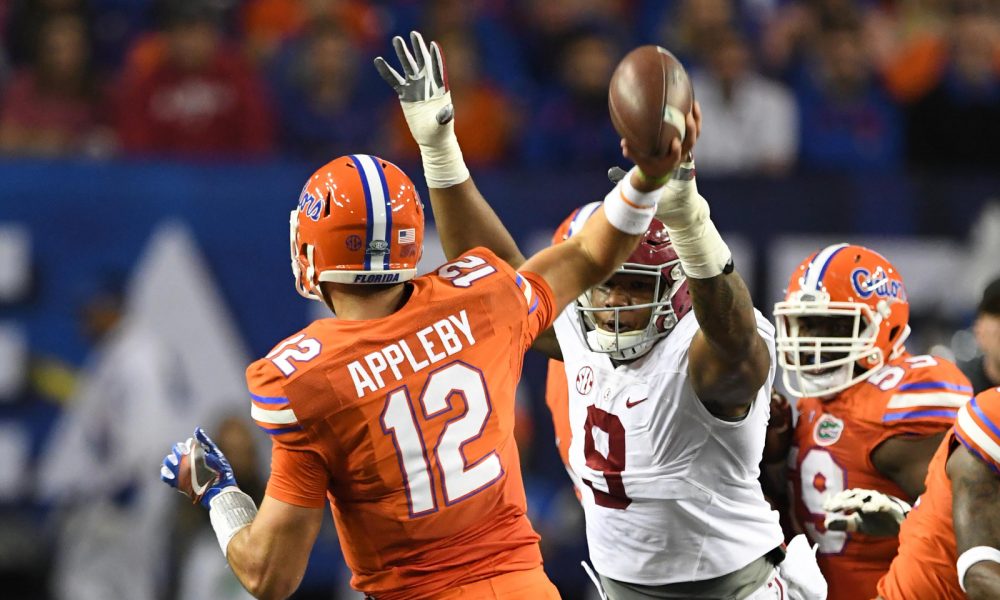 University of Alabama alumnus and co-founder of Jackson-Duffy Sports Performance Institute, Johnny Jackson knows more than his share of Alabama football. He was on Nick Saban's coaching staff as a strength and conditioning intern in 2008 and 2009, and helped train the likes of Terrence Cody, Eryk Anders, Chris Rogers, Brandon Deaderick and Marcell Dareus.
Dareus' schedule with the Buffalo Bills keeps him from communicating with Jackson from time to time, but for someone that witnessed Saban process first hand, Jackson said the Birmingham (Ala.) native was the most athletic "man child" he'd ever been around in his time at Tuscaloosa.
"The crazy thing was Marcell never leaned over after running 110s," Jackson said. "I've never seen anyone run 110s with that kind of purpose. The drive he had just in running alone rivaled Julio Jones. Marcell had an elite mindset, a freakish body at 296 pounds and a great motor. Despite his rough background, running to stay in shape and giving effort was easy."
Dareus overcame the deaths of both his parents, and while he cared for his brothers and sisters with special needs, the marquee Tide recruit was a first team All-SEC selection in 2010 and collected nine tackles for loss with 6.5 sacks during the program's national title run in 2009. He may be seven years removed from Alabama football, yet Jackson spoke with yours truly on Monday – regarding a current player that reminds him the most of Dareus.
Senior defensive end Da'Shawn Hand happens to be the guy in question, as he enrolled in 2014 on a five-star rating. Granted, Dareus was eight pounds bigger than Hand (296 to 288) during his senior year but Jackson does see some similarities in their body structure and technique. Dareus finished his career with 20 tackles for loss and 11 sacks, while Hand has totaled 12 tackles for loss and seven sacks to this point.
"He's got a motor on him," Jackson said on Hand. "All Coach Saban needs to do is get him to reach his full potential. For me, it's all about effort when I watch guys play. Having pride, toughness and discipline all are keys under Saban."
After learning behind A'Shawn Robinson, Jarran Reed, Jonathan Allen and Dalvin Tomlinson, it's now time for Hand to seize control of this team. He's gotten bigger and faster in the weight room, and has spent more time fine-tuning his game in film study. Dareus was able to maximize his talents in 2008 and 2009 to earn a first-round NFL Draft stock.
Hand has a chance to be a first-round pick, but he must consistently show up to work next season.
Stephen M. Smith is a managing editor and senior writer for Touchdown Alabama Magazine.  You can "like" him on Facebook or "follow" him on Twitter, via @Smsmith_TDALMag.