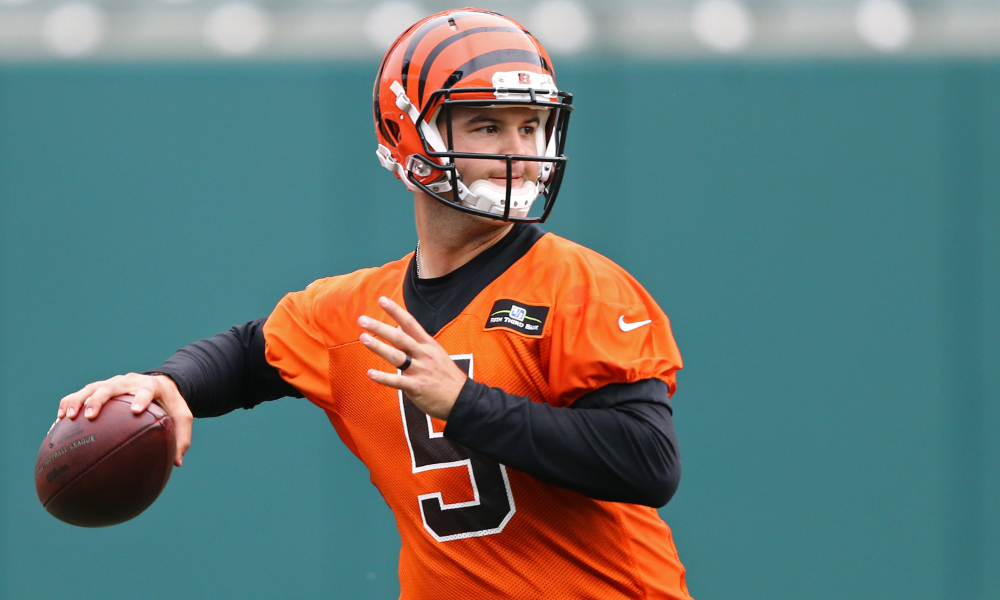 Reports of a broken locker room have surfaced this week as third-year quarterback, Blake Bortles, continues to struggles. In just three seasons at the helm, he has already thrown an extraordinary 51 interceptions. The reports state that many Jaguars players – including his own receivers – are 'angered' by his inconsistent play. Wide receiver, Allen Robinson, appeared to have spoken his frustration after an errant pass was thrown his way in camp (video is NSFW for language):
Robert McClain on Allen Robinson. Plays him well, ball thrown too far out of bounds (unfortunately for one man too close to the sideline) pic.twitter.com/9iBQd0Iq03

— PewterReport (@PewterReport) August 15, 2017
During Thursday nights preseason matchup with the Buccaneers of Tampa Bay, Blake Bortles continued to struggle with inconsistency. In two quarters of play, he went 8/13 for 65 yards. Not terrible, but he failed to lead the team on any scoring drives, and watched as his team went down 12-0 on four Tampa Bay field goals.
Watching Bortles can be a hair-pulling experience, but no plays represent that better than these two. On the first, Bortles misses a wide open receiver after being given a clean pocket by Cam Robinson and company. On the second play, the ball skids across the turf three-to-four yards from the intended receiver.
If this doesn't show you how bad Blake Bortles is, then idk what I need to do to show you. This ball is under thrown by 3 yards! #Jaguars pic.twitter.com/YGFqTctGEJ

— Tyler Walrath (@tylerw_30) August 18, 2017
rdreporter7: Colin #Kaepernick is better than Blake #Bortles. nice thr… ESPN Monday Night … https://t.co/ld7ydbbuIu pic.twitter.com/VdGt6hGnya

— FanSportsClips (@FanSportsClips) August 18, 2017
With so much talent now in the JAX, poor quarterback play won't be accepted much longer. If the Jags are to ever get better, they will need a better man behind center. That guy could be in Cincinnati at the moment.
A.J. McCarron's name has appeared in a plethora of trade rumors over the past two seasons and many feel he will be traded by season's start. McCarron had three starts in 2015, including a playoff game he had won before the defense gave it up. He completed 66.4% of his passes for 854 yards, six touchdowns, and only two interceptions during his run. Many felt him to be a game manager early in his Alabama career, but he was a game changer by its end.
Jags fans are antsy for change, and the next best step the organization can take is to improve quarterback play. The time is now.