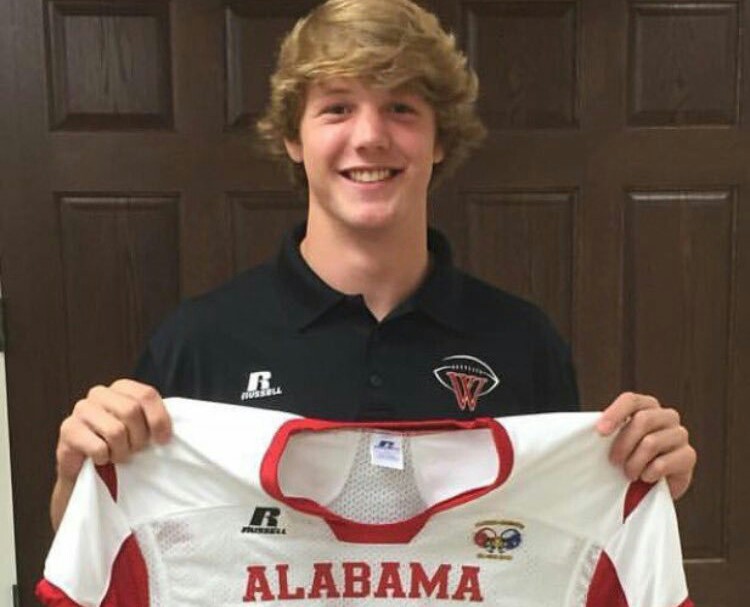 Michael Parker announced his decision to commit to Alabama on Wednesday and became Alabama's 13th commit.
https://twitter.com/mwp_3/status/938433952746037249
Parker is Alabama's first TE commit in the 2018 recruiting class. He is a product Westminster Christian Academy in Huntsville Alabama and is a 3-Star recruit.
The Alabama native has an excellent pair of hands. He is definitely a weapon in the passing game. His combination of size and speed can make him an asset to The Crimson Tide.
Alabama used its tight end in the past to help block and create big plays for their outstanding running backs. Parker has the ability to do that and more. Lets not forget what position came up big for Alabama during the 2016 national championship game.
Michael Parker Highlights: CLICK HERE
Alabama has earned their 3rd offensive skill player in this recruiting cycle. The Crimson Tide could be in for some more good news with the early signing period starting on Dec. 20.