Recruiting
Slade Bolden Is Louisana's Gatorade Player Of The Year.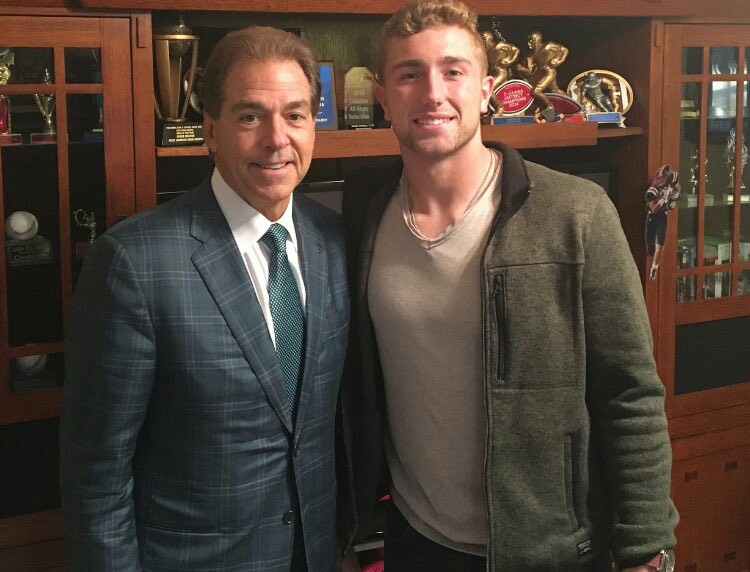 Slade Bolden was named the 2017 Gatorade Player Of The Year for the state of Louisana on Monday.
Bolden racked up 1,622 passing yards and 20 passing touchdowns and added 1,460 yards on the ground and 20 rushing touchdowns. He also excelled in the classroom with a 4.0 GPA and is ranked No. 1 in his class.
@_slade_10 Congrats to Slade Bolden, Louisiana's 2017-18 Gatorade State Football Player of the Year. #GatoradePOY @WM_Rebs pic.twitter.com/i6EN03aFbv

— Hudl (@Hudl) December 11, 2017
The Louisana native has experience at quarterback, running back and wide receiver. He is listed as an athlete and Alabama will most likely line him up at as a slot receiver. His versatility makes him a threat whenever he is on the field.
Bolden is a 3-Star recruit and ranked as the No. 63 ATH in the 2018 recruiting class according to ESPN.
Don't let his 3-Star ranking fooled you. This guy is definitely one of the most explosive players in this class. It could be argued that this guy has just as much potential than any 4- Star recruit in the nation. The early signing period is only nine days away and once players officially sign to their respective University there rankings go out the window and they have a fresh start. There is where we will find how great these recruits really are.
Alabama is getting a special kid in Bolden despite where he is ranked and Alabama fans should be excited about his arrival.
Justin Smith is a Scouting/Recruiting analyst for Touchdown Alabama Magazine. You can follow him on Twitter, via @Jdsmith31Smith