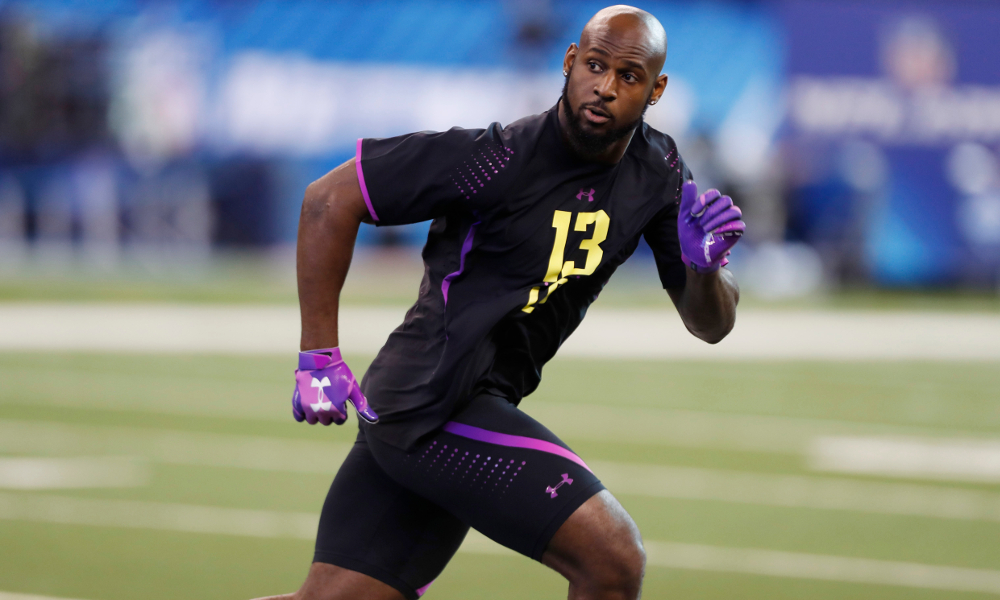 He may not carry with him the same amount of hurrah that Reuben Foster did prior to last season's NFL Draft, but Rashaan Evans has the potential to be an early-round gem and an instant starter for any pro team that picks him up. During last week's combine in Indianapolis he chose to skip the 40-yard-dash and bench press, but participated in the rest of the events.
He clocked in with fairly impressive numbers all-around, but the timed drills were where he was able to show off his signature speed. At an official 6'3″, 234 lbs., Evans' 40 time will be one to keep an eye on when he runs it at Alabama's Pro Day.
Many scouts around the league believe Evans to be a prospect with first round skills, and a handful of mock drafts predict him going between the 20-and-40 range.
It is uncertain whether or not teams will want Evans at the inside position he played over the last years of his college career or if they'd prefer utilizing his speed around the edge as an outside 'backer. Evans posted 150 tackles, five deflections, and a pair of forced fumbles. He was a master of disrupting plays in the backfield, too, posting 23.5 of those tackles for a loss along with 15 total sacks.
Either way, Evans skill set will allow him to see the field as a rookie. Dallas, Philadelphia, Tennessee, and many more in the back end of the first round have a huge need at linebacker and could all seriously be in play. His combination of size and speed is a paragon of the modern day linebacker. As offenses get quicker, guys like Evans will become more and more of a hot commodity.