Headline
Every 'Bama recruiting class under Saban has won national title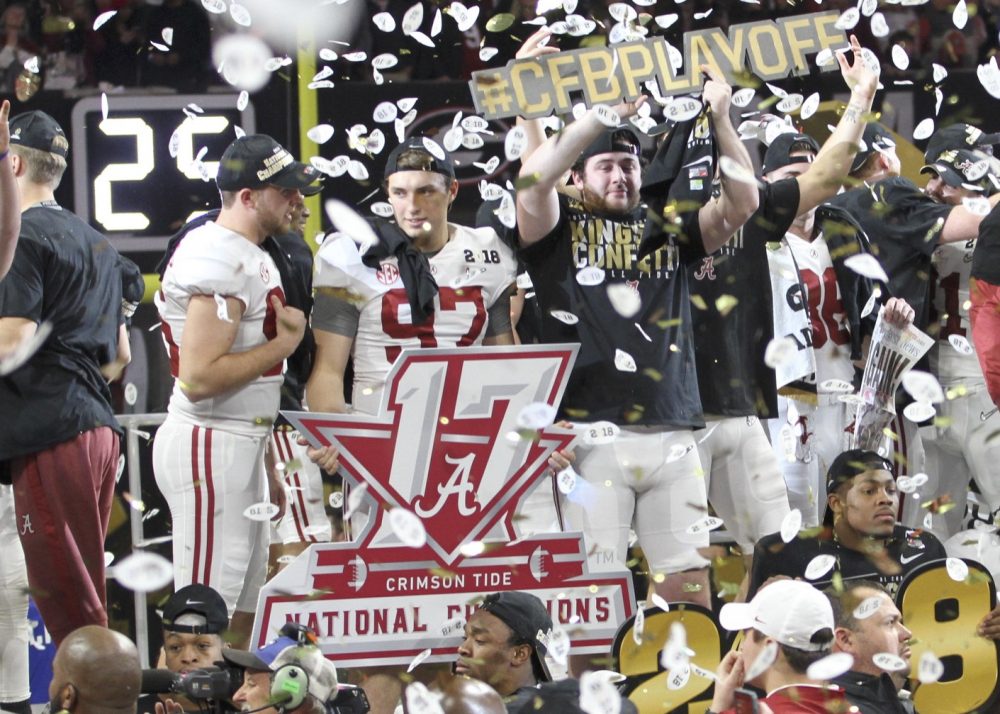 If you sign with Alabama, chances are you're gonna finish at least one season celebrating a national championship.
Every single Crimson Tide recruiting class under Nick Saban has a national title ring. Yes, every single one! That's not to mention the first-class coaching a prime prospect would get in preparation for the next level, where many a Tide player has ended up since 2007 (Saban's first season at the Capstone).
Every Saban/Alabama recruiting class has a national championship #ring 2007-Present pic.twitter.com/k2oJNpVAKN

— InsideBamaRecruiting (@RTRnews) April 24, 2018
There's a reason why Saban is considered possibly the greatest college head coach of all-time, and it's a simple one: The guy wins … period. He wins during recruiting season. He wins during the regular season. He wins by fashioning talented-yet-raw high school studs into top-tier pro prospects. Therefore, it's no head-scratcher as to why the guy could ultimately eclipse even the venerable Paul "Bear" Bryant in Alabama football lore.
If you wanna hoist a national championship trophy and move on to the NFL, a standout prep player would be hard-pressed to find a more fitting destination than Tuscaloosa, Alabama.