Headline
Four 'Bama players projected to go in first round of 2019 Draft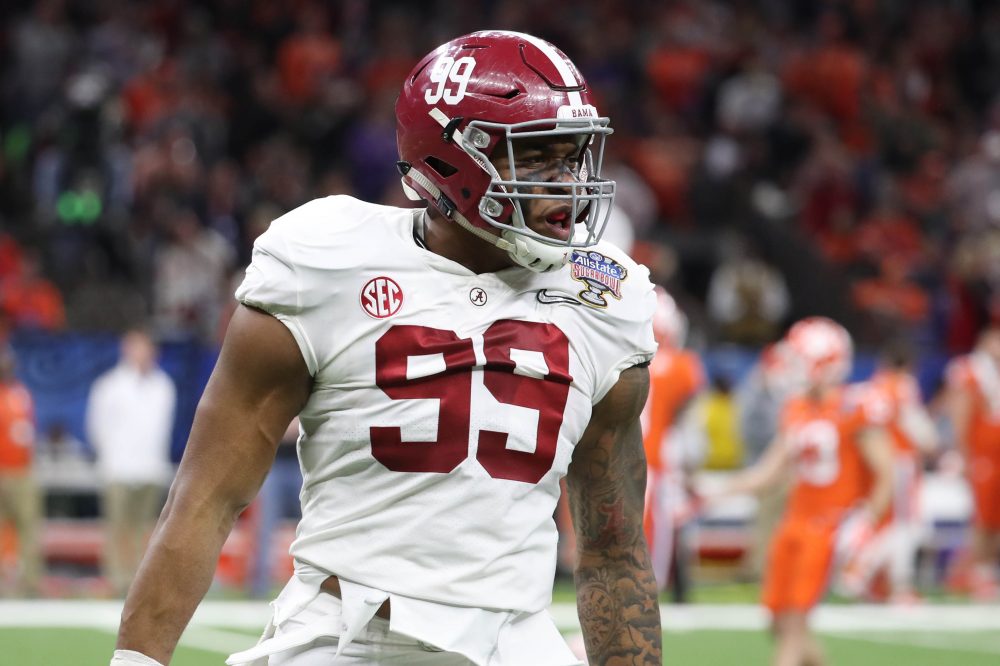 Let the "mocking" begin!
The curtain has fallen on the 2018 NFL Draft, which means it's full speed ahead for predictions about 2019's version of the league's annual selection special. This time next year the usual lot of University of Alabama players will hear their names called as they transition from college veterans to pro newbies, and a handful of those Tide guys will probably come off the board before Round 2 goes on the clock.
One of those sources of mock-draft prognostication, SportingNews.com, has four Nick Saban proteges pegged for the first round. Here is a rundown of that quartet, including pick number, destination, comments from me and quotes from the site's player analysis.
Jonah Williams, No. 5 (overall), Cleveland Browns — Saban's powers of persuasion helped lure Williams from California to the Capstone, and the soon-to-be-junior offensive tackle has definitely lived up to his status as a five-star recruit. Ex-Brown and future Hall of Fame left tackle Joe Thomas is now retired, so bringing in a replacement to protect 2017 No. 1 overall pick Baker Mayfield's blind side is of the utmost importance. In Williams, Cleveland would be suiting up the guy who "projects to be the top offensive tackle in the (2019 Draft) class."
Raekwon Davis, No. 14, Baltimore Ravens — The physically superior Davis had a breakout sophomore season in 2017, registering nearly double-digit sacks while flashing the potential to be truly dominant from his defensive tackle position. He could even creep into the top 10 should he (like Williams) choose to leave Tuscaloosa a year early. The beastly defender is the "next in a long line of versatile, powerful Alabama defensive linemen."
Christian Miller, No. 16, Kansas City Chiefs — The Tide linebacking corps will once again be stout, with the likes of Miller wreaking havoc from the defense's second level. The Chiefs could scoop up Miller as a "pass-rusher who can replace" Justin Houston, who's "potentially entering his last year (2017) in Kansas City."
Anfernee Jennings, No. 29, Los Angeles Rams — Jennings is another 'Bama LB who comes off the board in Round 1. He's a "massive player" whose "outstanding physicality" will allow him "to play inside or outside in the NFL."
Given the we're still 360 days until the 2019 NFL Draft gets underway, keep calm and enjoy the mock-draft frenzy.