Recruiting
Nakobe Dean is Impressed with Alabama's Engineering Program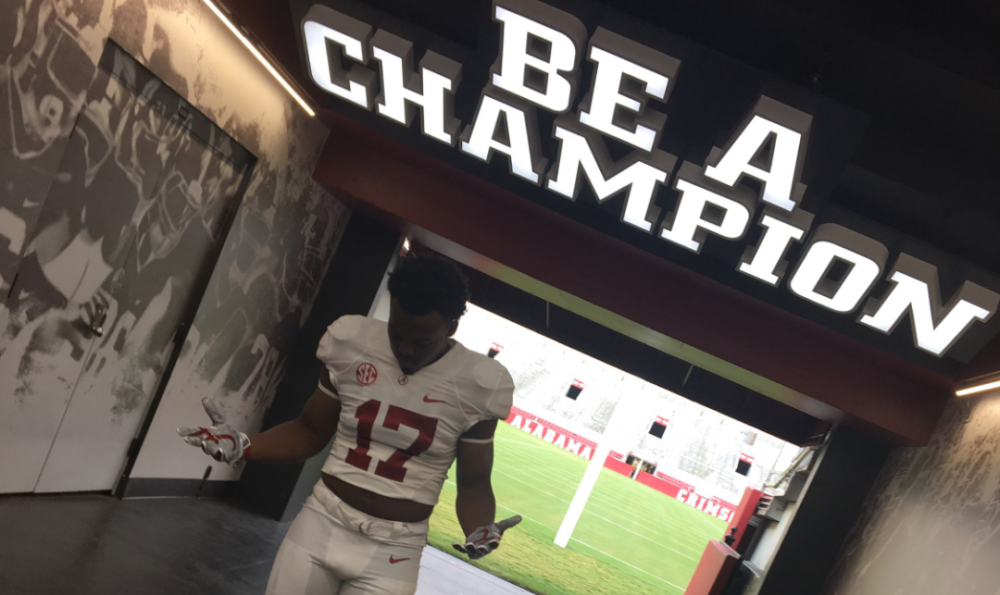 Nakobe Dean took his official visit to the University of Alabama this weekend and was thoroughly impressed.
"The visit was great," Dean said. "I got to hang out with the guys and got a chance to ask them questions about the coaches and everything. That was one of the main things I wanted to do."
Dean is a 5-Star LB out of Hornlake, Mississippi. He is ranked as the No.1 LB in the nation, according to most recruiting outlets.
Dean is just as talented in the classroom as he is on the field. He currently holds an impressive GPA, which is in large credit to his parents, who have always taught him how important education is. He plans on majoring in either chemical or mechanical engineering in college. He got a grand tour of the program this weekend by non-other than Derek Karr, the dean of the University of Alabama College of Engineering.
"Dean Karr is crazy," Dean said. "He really made the tour and engineering interesting. I really love that. It was one of the best engineering presentations I have ever seen"
Alabama has had the pleasure to host Dean a handful of times and he has gotten the chance to see many of the things that make Alabama football great, but it was the engineering program this took the cake during his official visit.
"I got a chance to talk about the engineering aspect a little bit previous, but not as in-depth like during this visit," Dean added
Alabama needs an inside linebacker in their 2019 recruiting class after landing only one in the last recruiting cycle. The Alabama coaching staff is making sure Dean is aware of that. If Dean didn't know, Saban even ensured him that he is a priority target.
"He basically just told me how much they want me and need me," Dean said. "He also told me how much of an impact I will make on the team and how I will have a chance to play early due to the low depth at linebacker."
Dean doesn't have any other official visits set at the moment, but he feels LSU and Georgia will most likely get one. He commitment timeframe continues to be around the end of his senior season. Touchdown Alabama Magazine will keep you updated on his recruitment.
Justin Smith is a Scouting/Recruiting analyst for Touchdown Alabama Magazine. You can follow him on Twitter, via @Jdsmith31Smith