Uncategorized
Alabama Football: Oakland Raiders have traded for former Bama QB AJ McCarron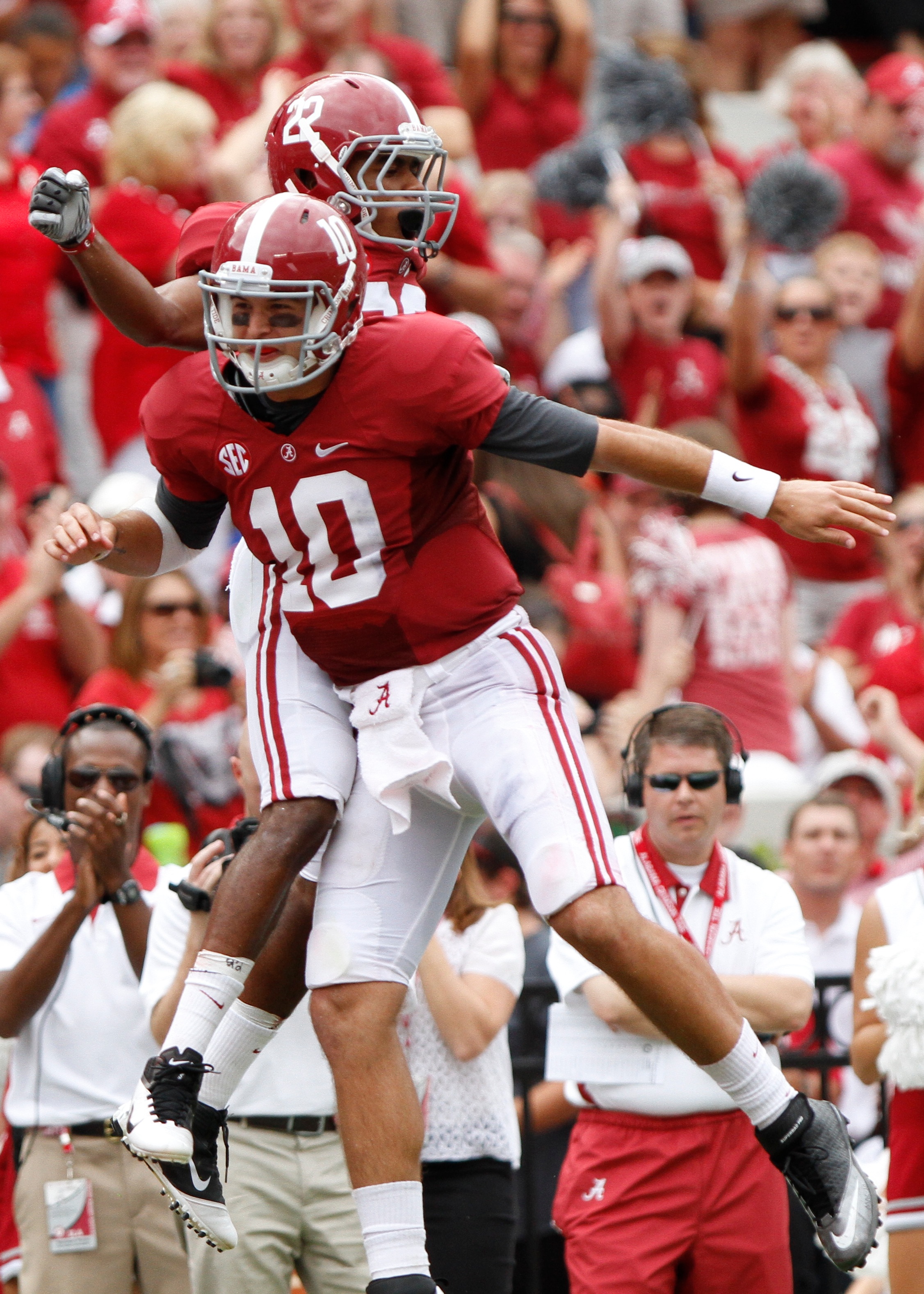 Former Alabama football QB is on his way to become a part of the Oakland Raiders organization.
According to NFL.com's Ian Rappaport,  former Alabama football quarterback AJ McCarron has just been traded, and will no longer be a part of the Buffalo Bills. After sustaining an injury during week two of this year's NFL preseason, McCarron played very well in last week's come from behind win. Apparently, it was too little too late. AJ will now head to Oakland, California to serve as primary backup to Derek Carr, where he will be reunited with former Alabama teammate Amari Cooper. This should be a welcomed event by Raiders fans as McCarron has shown he is more than capable of playing QB in the NFL. This will be the third team of AJ's short NFL career. After being drafted out of Alabama by the Cincinnati Bengals, AJ was traded to Buffalo this past off-season where he was expected to become the starter under offensive coordinator Brian Daboll before the Bills unexpectedly drafted a QB in the first round of the 2018 NFL Draft.
Stay tuned to TDAlabamaMag.com for Jacob Silberman's story that will be released later this evening detailing exactly what this means for AJ McCarron and the Oakland Raiders.
Ricky Green is a breaking news contributor and the newest member of the Touchdown Alabama Magazine team. Follow him on Twitter @rickylamargreem