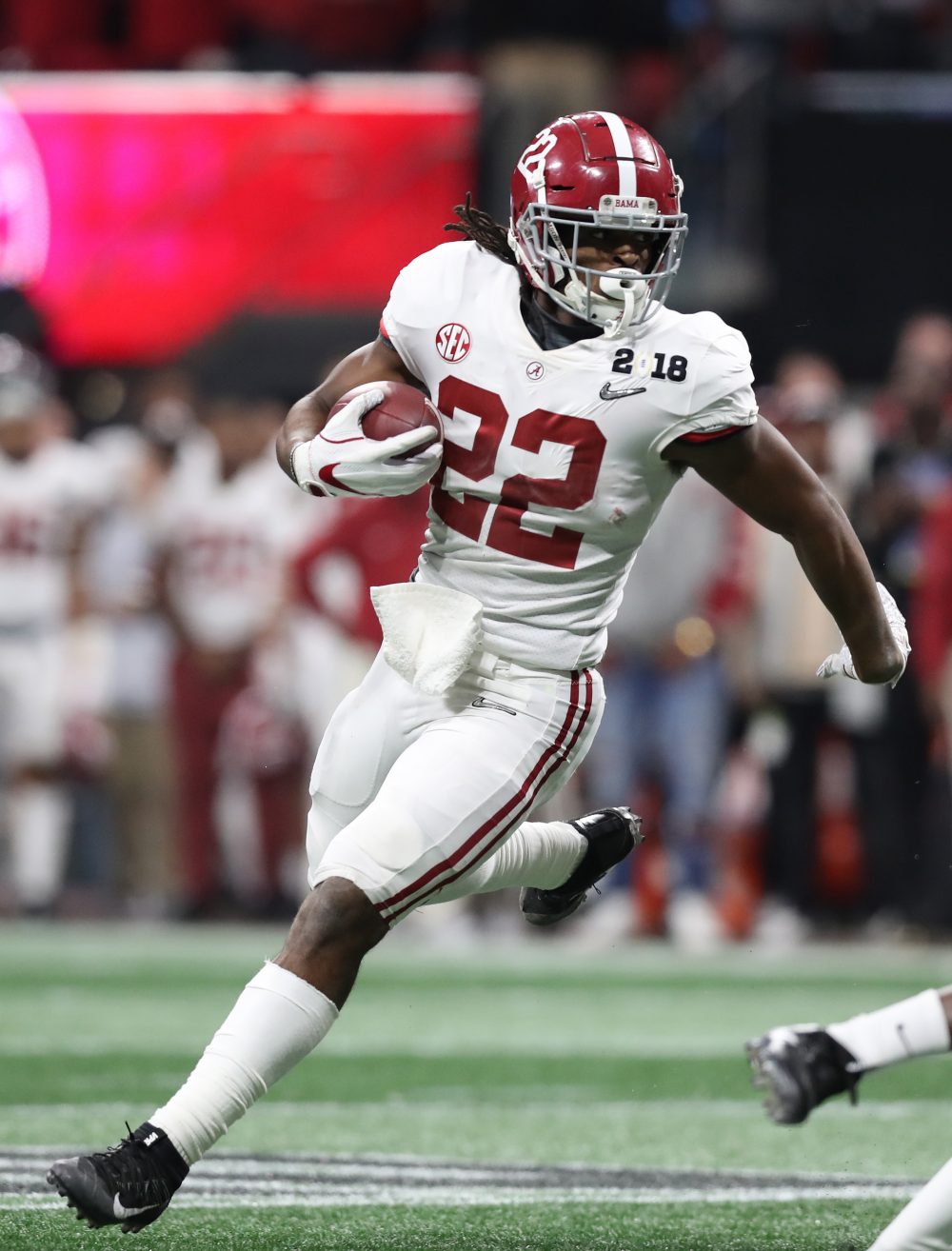 Damien Harris may become the first RB in Alabama football history to eclipse 1,000 yards in three straight seasons, but, last night the younger Harris stole the show.
Throughout the storied history of Alabama football, there's been one thing that has remained certain: Alabama is going to run the ball, and their opponent will just have to try to stop them. In my 26 years following the Alabama Crimson Tide, some extremely gifted tailbacks have made their way through Tuscaloosa. From Shaun Alexander to Heisman winners Mark Ingram and Derek Henry, the Tide running game has been an unstoppable force for decades. As hard as it may be to fathom, we may just be on the brink of witnessing the rise of the greatest Alabama running back of all time.
If you didn't already know who Najee Harris was, his performance last night marked the true arrival of the newest number 22 for Alabama. Even though Najee had shown flashes last season, against Arkansas State, he left no doubt. Coming to Alabama by way of Antioch, California, Najee was the top-ranked RB recruit in the nation, and he's definitely living up to his billing. In his best performance to date, Najee rushed 13 times for 135 yards, and averaged 10.4 YPC. In his first of many 100 yard plus games to come,  Najee Harris not only showcased his ability with the ball in his hands, but also showed the progression of his blocking in the passing game. With yet another dependable, true all-around running back in his stable, Nick Saban and his Tide again have the one-two punch in Harris and Harris that has proven nearly impossible to stop throughout the Saban era. May as well make my bold prediction now…next year, there will be two players representing the Tide as Heisman finalists. One, possibly the best QB in Bama history, the other, Najee Harris.
https://tdalabamamag.com/2018/09/08/quarterback-play-powers-tide-to-victory-over-arkansas-state/
Stay tuned to TDAlabamaMag.com for all your Alabama football and recruiting news. Subscribe to our premium content to get the latest, greatest, breaking news first.
Ricky Green is a breaking news contributor for Touchdown Alabama Magazine. Follow on him Twitter @rickylamargreen