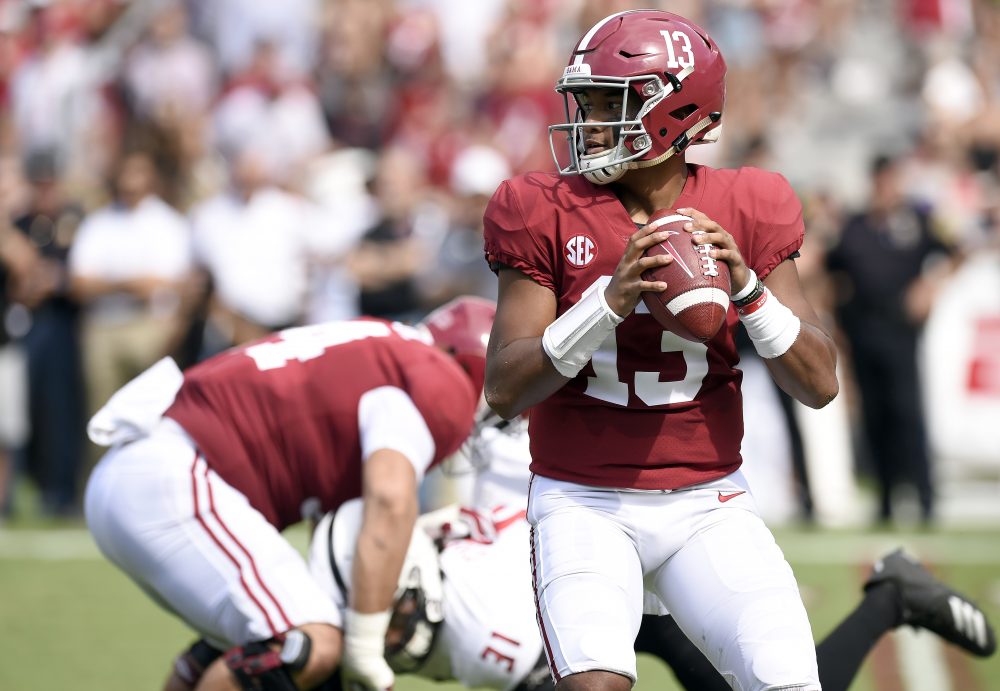 Touchdown Alabama Magazine reporter Devin Jackson gives a game report following the Arkansas State victory, 57-7. Tua Tagovailoa went 13-19, 229 yds and 4 TDs. Jalen Hurts went 7/9, 93 yds and 2 TDs. Alabama defense talks preparing for Ole Miss' dynamic offense. Check out his game report:
Game Report: Tua & Jalen Dominate, Defense talks Ole Miss Offense
Make sure to follow Devin Jackson for more practice and game coverage on Twitter.