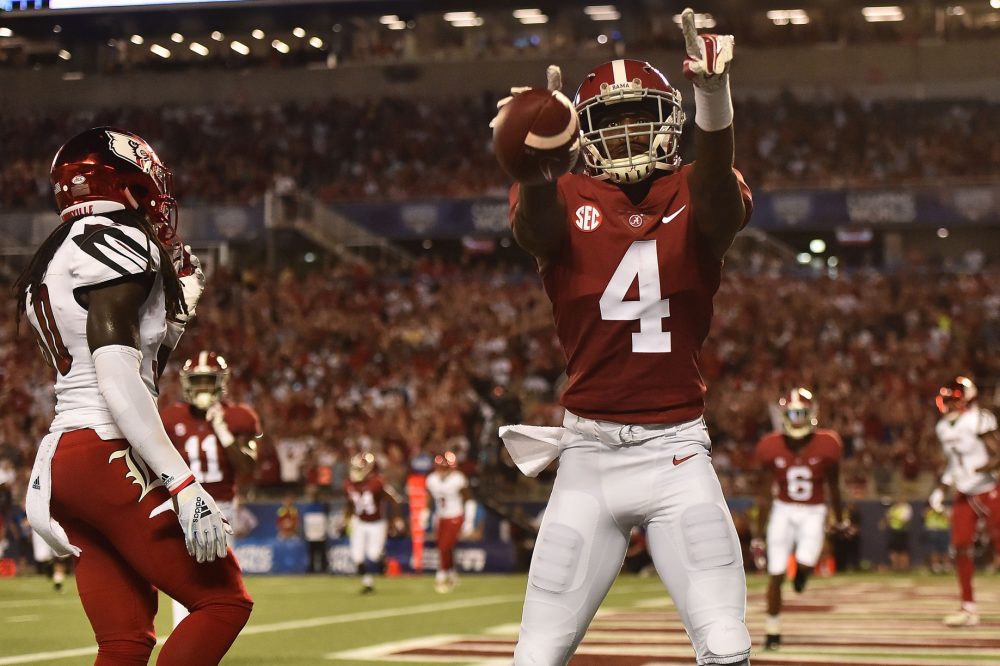 Since 2014 the Alabama Ole Miss rivalry has become rejuvenated. Ole Miss knocked off Alabama in 2014 and 2015 and Alabama came back from a 21 point deficit in 2016 at Vaught Hemingway Stadium. In 2017 Alabama showed no mercy scoring 66 points against the Rebels and holding them to 3 points at Bryant Denny Stadium. However, this year Alabama is heading back to Oxford where they stakes are somewhat higher. Both teams are undefeated and have shown their offensive power with Ole Miss averaging 62 points a game and Alabama averaging 54 points a game. Both teams are ranked number one and two in total offense in the SEC and have two very gifted quarterbacks. Jordan Ta'amu has passed for seven touchdowns in two games while Tua Tagovailoa has passed for six touchdowns in two games. Both are talented quarterbacks but this game might come down to the wide receivers.
Ole Miss has produced talented receivers who have gone on to the NFL such as Laquan Treadwell, Evan Engram, Cody Core, and Donte Moncrief. However, the receivers on this Ole Miss team might be the most talented yet. With AJ Brown, Demarcus Lodge and DK Metcalf all three have been in the program for years and each of them had seven receiving touchdowns last season. AJ Brown is considered the best wide receiver in the SEC and possibly in college football. He was recruited by Alabama and Alabama is familiar with his play. While Ole Miss may have some great wide receivers fans shouldn't forget about the three sophomore wide receivers catching passes from Tagovailoa.
It is one thing for a school to lose a top receiver, but Alabama lost the top three wide receivers after the 2017 season. Henry Ruggs III, Jerry Jeudy, and Devonta Smith were all stepping into bigger roles but this was the first time Alabama didn't return a starting receiver since the 2015 season. One of the biggest questions was how would the team look with three receivers who never started a college game being the main guys. In the national championship, those three receivers showed they were capable of being playmakers for the Tide. In two games all the starting wide receivers have caught at least one touchdown with Jerry Jeudy leading the way with four touchdown receptions. Aside from the starting three don't forget Irv Smith and Josh Jacobs in the passing game. Alabama loves to use the middle of the field and both Smith and Jacobs have shown how dangerous they are in space.
Analysts have stated how this could be Alabama's deadliest offense under Nick Saban and with Tagovailoa spreading the ball to different receivers this game could be a shootout. Both teams boast top receivers in the SEC and the biggest matchup of this game could actually be the receivers from both teams against the defense.