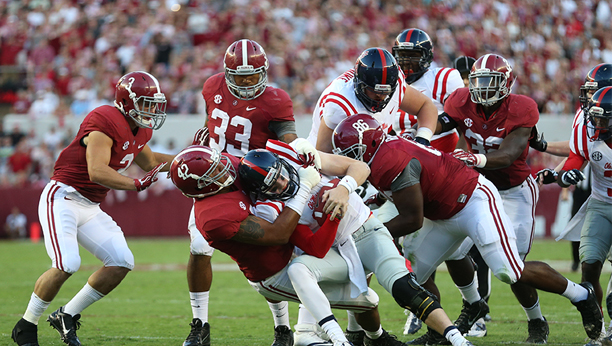 In this 2nd episode of the Real Deal w/ Devin Jackson, Touchdown Alabama Magazine reporter Devin Jackson talks with Stephen M Smith. They discuss Jalen Hurts continued loyalty to his teammates and coaching staff, an Ole Miss preview, and more. Check out the episode below:
The Real Deal Ep. 2: Jalen's Loyalty, Ole Miss Preview, Kicking Woes Solved?
Make sure to follow Devin Jackson on Twitter for all Alabama football updates.