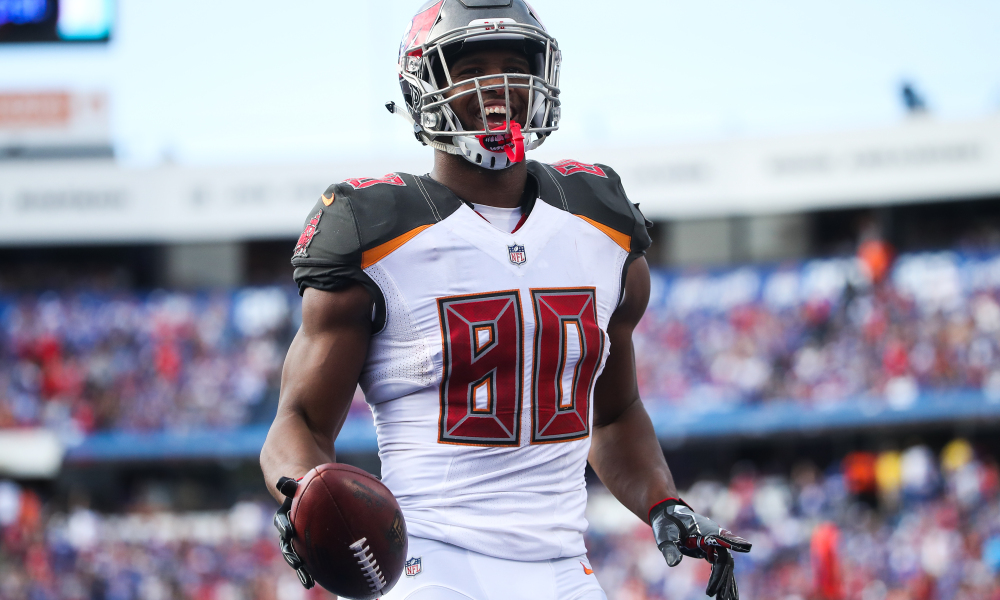 Going into the 2018 season many experts pegged O.J. Howard as a potential second-year breakout candidate. His 2017 rookie season was "okay" but on Sunday he took his game to another level and it's clear that O.J. Howard will be a threat for years to come. 
The contest started off somewhat rough for Howard when a Ryan Fitzpatrick pass went right through his arms and was intercepted by Philadelphia Eagles cornerback Ronald Darby. "I should have caught the ball and tried to make a play up the field," Howard said. "When I tried to switch the ball in my arms, it slipped out and picked it off for an interception." 
Don't worry Alabama fans, Howard tremendously made up for his mistake by taking a 75-yard Fitzpatrick pass to the house in the second quarter. Howard showed amazing breakaway speed for a man his size (6'6, 245) and outran the entire Eagles defense to the end zone. The score proved to be the difference in a 27-21 Tampa Bay victory. 
Fitzpatrick to OJ Howard for a 75-yard TD. Unbelievable.https://t.co/MD4qhfD9iS

— Ari Meirov (@MySportsUpdate) September 16, 2018
14-year veteran quarterback Ryan Fitzpatrick is utilizing Howard in the downfield passing game and it's starting to pay dividends for the Tampa offense. Fitzpatrick has always seen great things in the 2017 1st-round pick and is fully aware of how Howard can positively impact the offense. "I was like, 'Oh, my gosh. Maybe we should do that more often.' He's a special player. I saw a lot of improvement this offseason in him, and it's nice that we're seeing it carry over into the games." 
In the first two games Howard has 5 receptions for 150 yards and a touchdown. At, this rate he is on pace for 1,200 yards and 8 touchdowns. That would be jaw dropping production, placing him with elite company. The season is far from over but if he consistently performs, an All-Pro selection will be in his future without question.
With a body like an NBA small forward, paired with wide receiver speed, you have a physical specimen named O'Terrius Jabari Howard, the future of the NFL tight end position at only 23 years old.