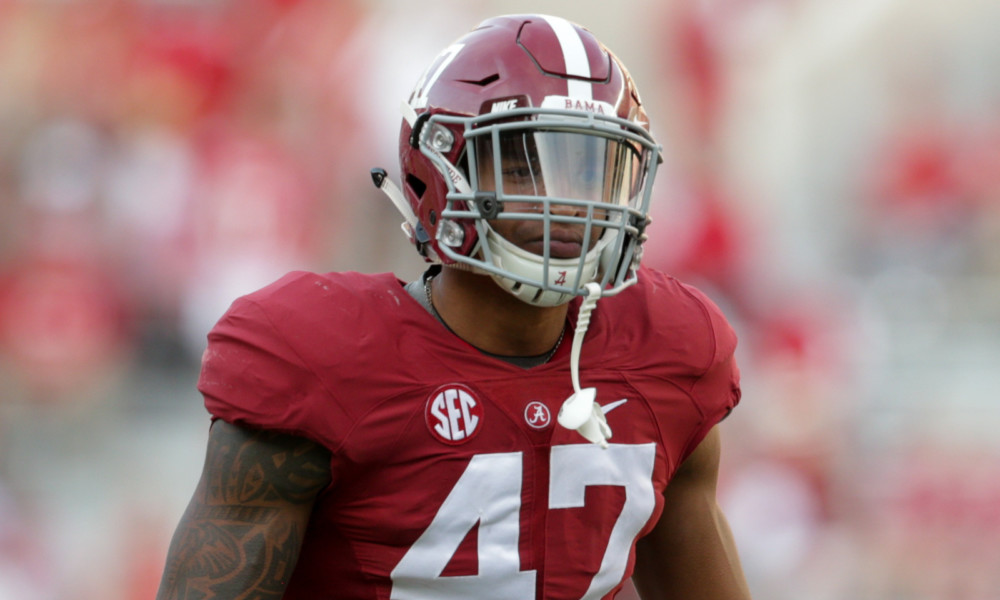 At Alabama, it can be tough to make a name for yourself as a player. You might come in as a four or five-star recruit and not contributing until your final years. That was the case for Christian Miller. Miller arrived in Tuscaloosa in 2014 but had to sit behind standout players like Ryan Anderson and Tim Williams. When Anderson and Williams graduated Miller had his chance to be a standout but was injured in the Florida State game. By the time he was healthy to play again he was mainly a pass rusher but guys like Anfernee Jennings and Jamey Mosley had done a great job of playing while Miller recovered.
It has been a long road for Miller to get to playing time but he has finally become noticed in his fifth season at Alabama. Miller is one of the starting outside linebackers this year for the Tide and while he might not jump off the page like Mack Wilson or Dylan Moses he has shown he can be a dominant force. In his first SEC start, Miller had 2.5 sacks along with five tackles in the win against Ole Miss. These statistics did not go unnoticed and Miller was named the SEC Defensive Player of the Week. Miller currently leads Alabama in sacks and is second on the team in tackles for loss. In addition to leading the team in sacks, Miller is also tied for second in the SEC in sacks.
The emergence of Christian Miller has helped the front seven emerge after losing so many key pieces to the NFL. The defense is growing and appearing like previous defenses at Alabama. Christian Miller has waited a long time to have an impact and it looks like his time is finally here.