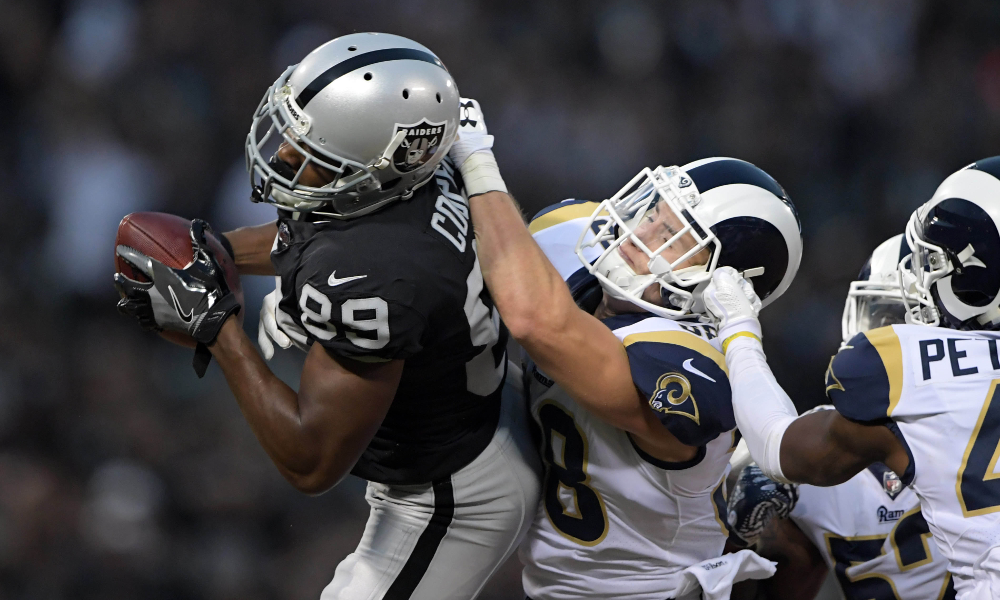 It's week 3 and it's time for our weekly NFL fantasy updates on former Alabama players who qualify. I'll give match up breakdowns in each feature, providing data and information that should prove helpful in winning your league. Remember, when playing fantasy football, it's always important to start and bench players based on opposing match-ups and not personal fandom. For instance, if a player has a history of not producing against a team, it wouldn't wise to start them. However, if a player has a history of playing well against a team, it would be in your best interest to have them on your roster for that week. Let's look at seven former Tide players who will be in fantasy action during week three.   
Start 
Kenyan Drake vs Oakland 
The Oakland Raiders are allowing 150. 4 yards per game rushing and Kenyan could be in line for another solid performance in week 3. Last week against the Jets, he had 11 carries for 53 yards (4.8 yards per carry) and a touchdown and four catches for 17 yards to help boost Miami to 2-0. In both games this season, he is averaging 15 touches a game. Meaning, there will be ample opportunity for him to produce for fantasy owners.
Calvin Ridley and Julio Jones vs New Orleans 
New Orleans ranks 29th in passing defense, giving up 325.5 yards a game in 2018. If Ken Crawley is lining up at cornerback, I expect Ridley and Jones to have good games. The Saints defender has been destroyed by opposing receivers this season and is a proven liability in pass coverage. Ridley will likely see a good share of targets with Julio Jones being the primary focus of the Saints defense. Remember, he broke out last week for 64 receiving yards and a score in a win over Carolina.
OJ Howard vs Pittsburgh 
Howard had 17.2 fantasy points last week against Philadelphia and is averaging 11.75 points through two games. Last week, the Steelers were atrocious on defense, giving up 6 touchdown passes to Patrick Mahomes of the Kansas Chiefs. Chiefs tight end Travis Kelce made matters worse, by catching 7 balls for 109 yards and a score. Add in the fact that the Steelers are in disarray as a team (over Le'veon Bell's contract dispute) and Bucs quarterback Ryan Fitzpatrick's hot start, Howard could have a big week 3.  
Sit 
Derrick Henry vs Jacksonville 
Henry was a suggested sit last week against Houston and it would be wise to do the same this week as he will face the league's most talented defense. Defensively, the Jags are a championship unit and it doesn't help that Henry is averaging 41.0 yards per game this season with no touchdowns. Those numbers shouldn't encourage fantasy owners. 
On the fence 
T.J. Yeldon vs Tennessee  
I'm not sure if I'm all the way on board with sitting Yeldon. Running back Leonard Fournette is expected to return after missing last week's game with a hamstring injury but it's unclear how effective he will be and how many carries he will receive. Yeldon is a capable back and has proven that he can add a different element to Jacksonville's offense. After two games, Yeldon is averaging 11.25 fantasy points per game, impressive numbers for a backup. 
Amari Cooper vs Miami 
Cooper stepped up his game big time, after a disappointing no-catch showing in week one. In week two, he caught 10 passes for 116 yards and may do the same against a Dolphins defense that ranks 24th against the pass.  I would start Cooper but don't be surprised if he doesn't get an adequate number of targets. The Raiders have yet to find their offensive identity with Jon Gruden as head coach. One thing that is for certain: Oakland is more competitive when Amari Cooper is involved in the offense.