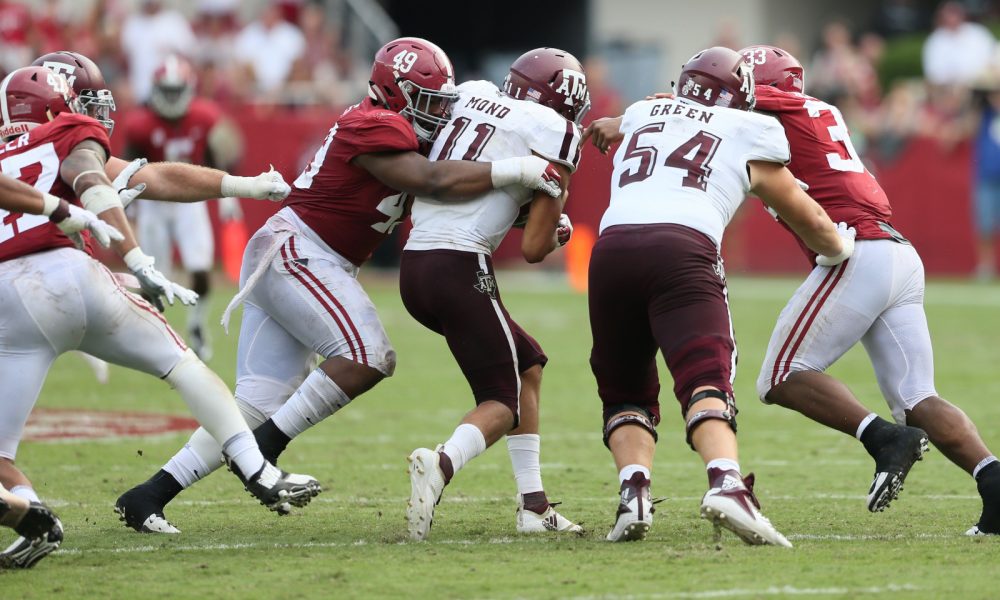 Isaiah Buggs recorded 7 tackles, 3.5 tackles for loss, and three sacks in Alabama's win against #22 Texas A&M this past weekend. Check out his interview with the media:
Alabama Tight End Hale Hentges also had a huge game, scoring two TDs for the Tide's offense. He even brought a smile to the face of Coach Saban during his presser. Check out Hentges' interview:
DeVonta Smith caught the first score of the game, a 30 yard strike from Tua Tagovailoa that looked eerily similar to the walk of National Championship game score. He also sat down with the media to discuss how lethal the offense is, and can continue to be:
Make sure to follow Devin Jackson on Twitter for all Alabama football updates.